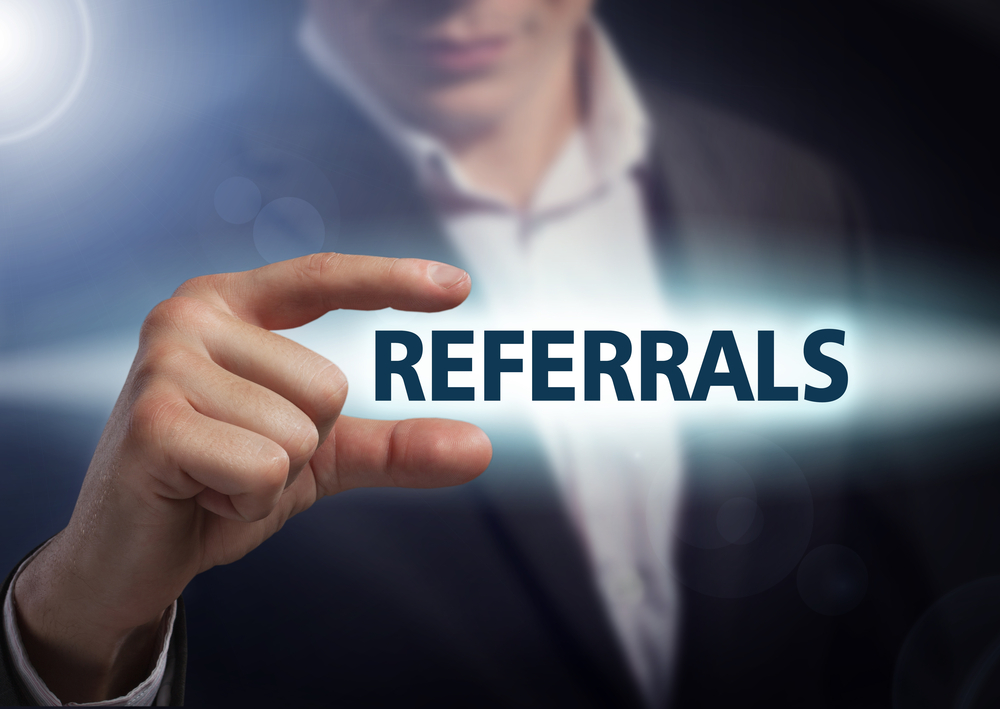 If there is one thing better than listing and selling real estate . . . It is Referrals!
Why?
The reason is that it should only take you five minutes to do a referral, and brokers and salespeople today are making between $3,000 to $10,000 or more for each referral. And they are providing a great service for the public with more choices. 
Residential and commercial brokers do referrals on any and all inquiries. Much like doctors and other professionals do referrals. 
Brokers and salespeople do not do more referrals simply because they do not get the leads. Full-time, part-time, and retired brokers can do this as long as they have a license to trade in real estate.
Now you can generate the leads with the ICIWorld IDX Links of listings, Haves and Wants that you can install on your website.
Why?
We structure the IDX Links in a way that YOU get the leads. 
The IDX Links work for you the rest of your life as long as you have a license to trade in real estate.
Much like doctors and dentists who refer their patients to other industry professionals, you can do the same and provide an excellent service to the public.
Visitors to your website see the listings and call YOU for more information

Other brokers and salespeople have agreed to allow their listings to be on your website.

The IDX Links works for all licensed real estate brokers and salespeople in the world. 

Make an appointment for a presentation and to ask questions. 
JOIN, we send the instructions to install the links to you. Once installed, the very next person who visits your website and sees a listing has to call you! You forward the instructions to your website designer. 
Absolutely any issues call Lorraine, technical support 416-840-6227 for assistance.
Here is a video that can explain it. The first ten minutes is about websites and how and why they trigger leads and provide a good service for the public. 
Here's an example…
The call will come into you and may sound like this; "Hi, I was on your website, and I am interested in listing number 125687. Can you help me?"
You will say, "Yes, I will have someone call you back" and take their information.
You will then contact that broker who has that listing and say, "I have a lead for you, is a 25% referral commission okay with you?"
That's a five-minute phone call that can generate from $3,000 to $10,000! One broker has done fifteen referrals through ICIWorld and has made over $40,000 for less than 2 hours of work!
We can put revenue-producing links on ALL your websites; see samples. It's the links to content that make them different from any other website in the world.
Websites are included in a membership free for one month whether you use them or not. After one month, you have the choice to continue for a small monthly fee. 
It's also possible to add some links to your existing website if you already have one. However, it would help if you also had the one supplied by us as well. Think of websites as billboards, and if the one we supply you helps you make $50,000 a year, and your other one does, then why not?
Referrals . . . one thing better than listing and selling real estate.
Get it all working for you today.
It is the subject line that appears to the public, not the contact information.
People can not click on the message numbers. They must contact you.
Provide a valuable service to the public, much like a doctor or professional person provides referral services; you provide your expertise and provide a referral to help that person realize their dreams.
"In retirement, every single real estate broker and salesperson anywhere and everywhere on the planet earth can now choose to stay in touch in real estate. You can apply your knowledge, to do referrals. Do what we love to do best . . . helping people in real estate and make money doing it. It is a way of life." Gary Nusca, CCIM, Broker for 33 years.
Have fun with it.
Also, see www.retiredbrokers.com
Call 1-877-272-1721 North America.
Contact us worldwide free.
Since 1994
Business . . . at the speed of thought.