ICIWorld Global Real Estate Networking
Monthly Zoom 3rd Wed. Monthly 2:30 PM 
Invitation For All Realtors Globally
If and when it gets too big, we will segment it to be announced here.
Eventually by property type, geographic areas, countries, etc.
Global Real Estate Networking and Marketing Sessions
To increase your net worth . . . increase your network.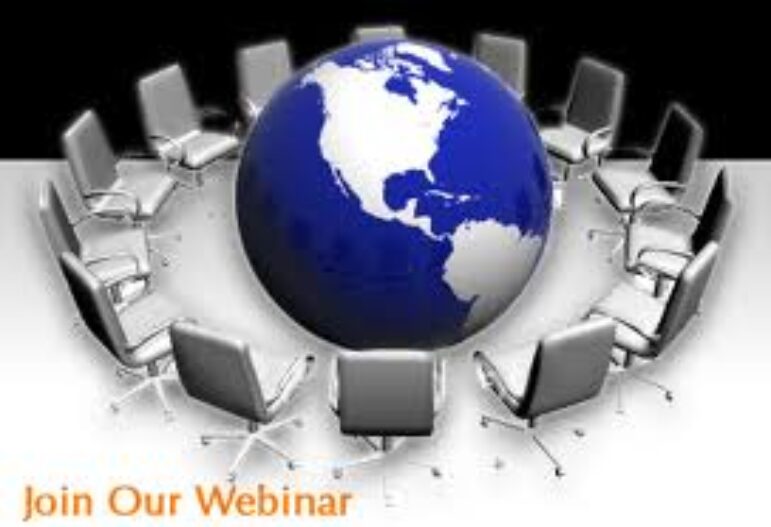 Global Real Estate Networking and Educational Events
Next global Zoom session 3rd Wed. 2:30 PM Monthly
Free for all real estate brokers and salespeople worldwide.
Think of a Have or Want you can present 1 to 2 minutes.
Designed to help you make a connection with others to follow up later.
Add people to your database, CRM.
2023/2024 MONTHLY GLOBAL 

LIVE Zoom Meeting Free Monthly Real Estate Marketing and Networking Event
1st Part PRESENT YOUR HAVES AND WANTS LIVE. Free for members and non-members worldwide. 
2nd Part Educational, How does it all work? Questions, more.
Monthly 3rd Wed. Each Month, 2:30 PM, 60-90 minutes. (2023 / 2024)  Attend and listen in, take notes, make contacts. Mention a Have or Want. Interested people contact you after the event. See recordings of past events below.
As this service develops and listening to your suggestions, . We can have specialty networking and marketing sessions on request. 
See over $1 Billion in sales as a result of ICIWorld facilitating everyone making connections.

This monthly event is open to all who wish to attend.  Designed for real estate brokers and salespeople worldwide to serve the public. 

First part is presenting Haves and Wants worldwide.

Second part after Haves and Wants is educational. 

ICIWorld facilitates global networking with a global IDX Link that goes on each brokers website. It displays all the listings, Haves and Wants of all contributors who share their information in a confidential manner. The IDX link displays a subject line for the public to see on YOUR website in a way that YOU receive the inquiry. You are then able to do a referral or show the property yourself and make money. See https://www.iciworldidx.com 
Speak for one to two minutes about real estate opportunities, enough to introduce yourself, and what you are working on, enough to interest someone in the meeting and through the recorded event played later. So that people can contact you after the event and explore opportunities to do real estate business with you. If you have any great photos or short videos and know how to share your screen we can have you present.

Whether you are new in the business or a fifty-year veteran in real estate, listen, learn, and share your experience as we try to have fun helping you network and connect for your next transaction.

 

We record each month's Webinar conducted on the 3rd Wed of each month at 2:30 PM for your benefit.
To Increase Your Net Worth . . . Increase Your Network. 
RECORDINGS OF PAST LIVE EVENTS
Real Estate Events, Webinars, Seminars, Conferences, and Announcements
WEBINARS-ON-DEMAND.
Mainly For Real Estate Brokers and Salespeople Worldwide
Focusing on Global Real Estate Networking Applied Locally For Your Area
---
Learning the Powers of the Internet and Technology to Network Real Estate Information

One piece of information at the right time can make a lot of money.
It is one thing to have the technology. It is quite another to apply to the real estate industry to make it work.


ICIWORLD VIMEO SHOWCASE Networking and training sessions are conducted on the Internet from time to time. Recording of last month's Webinar.
Provided by The ICIWorld.com Association of Real Estate Brokers and Salespeople
It is like being at a conventon, conference where everyone has a chance to speak.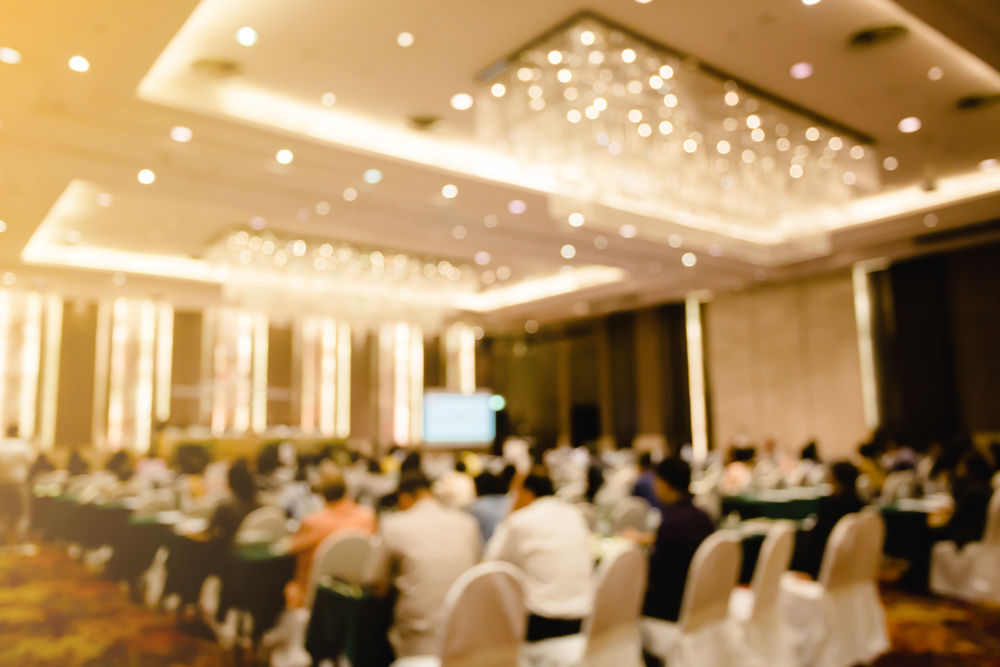 Real Estate Events, Webinars, Seminars, Conferences, and now Announcements
AND
WEBINARS-ON-DEMAND.



Various conferences are for buyers, sellers, investors, developers, etc.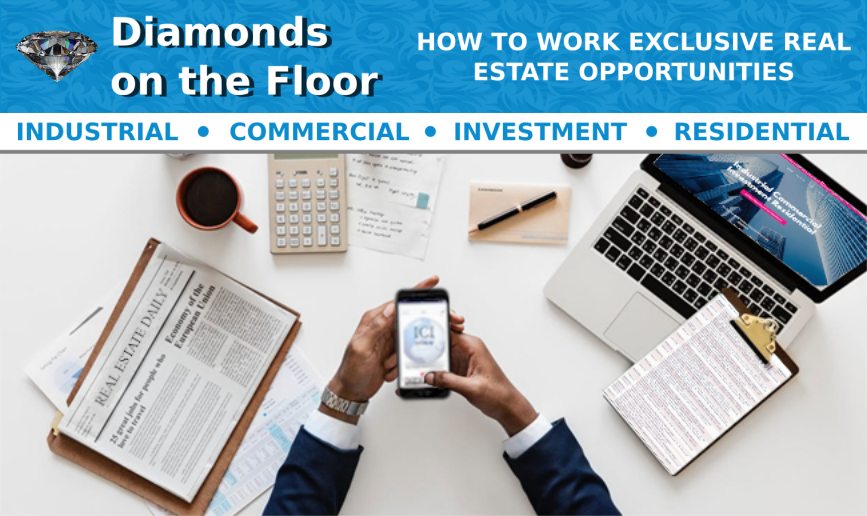 Link to Testimonials: Proof positive that if these members can do business, you can too! Over 70 pages with every broker and salesperson making 10x to 4,000x the ICIWorld membership fee of .87 cents per day.  Proving that all this one-time training works once you know how to work exclusive type information. It can help everyone connect to do transactions. When your salespeople make money, you, as a broker-owner, make money. If other brokers and salespeople can do this kind of business, do you not think your salespeople can also do this kind of business? Proper training and follow-up can unlock a new world of helping the public accomplish their objectives. And everyone benefits.
Please make an appointment to talk about your questions.
Gary Nusca, CCIM, CIPS, Realtor, Broker 48 years.
Manager and Founder
Assistant to hundreds of real estate brokers and salespeople
(and darn well enjoying it.)
Biography
GoToStage See Webinars On-Demand See a Featured Video
Invite us to conduct a 45-minute presentation and zoom your salespeople in?
Recordings of seminars and webinars conducted for real estate companies, boards and associations.
Comments of Attendees PDF File

.

 

100's comments from attendees of our seminars and Webinars. At the end of each seminar, attendees fill in an evaluation. See their handwritten comments here in the pdf files.
Recordings of educationa training sessions conducted for real estate companies, boards, and associations.
Webinars and seminars conducted for real estate offices, boards and associations. Recorded for your benefit.
See the testimonials of successful connections made by networking information.
Simply proving every real estate broker and salesperson in the world can employ a real estate information listing service to network information to trigger leads as well as MLS.
WEBINARS-ON-DEMAND
Choose a featured video
Recorded webinars of seminars conducted for real estate boards, associations and companies.
APPLICABLE WORLDWIDE
Subscribe to receive our Weekly or Monthly newsletter, including Events. 

Reminder to never stop networking, add your opportunities, check new ones, make sure the IDX link is working on your website, and get new ideas to do business. See the Wants, match them with owners in your area, and more. Show people how well connected you are to the buyers in the marketplace and exclusive opportunities not on real estate boards. (This may change as we think boards should adopt this service and MLS.)
Please take a look at the Past Events you missed. 
To Add Your Event, Contact Us.
Serving the real estate industry since 1994.

Wisdom from the founder of Forbes, Bertie Charles Forbes: "There's only one way you can fail, and that's to quit."
This page Under Construction
..
2023-2024 Commercial and Residential Real Estate Networking and Educational Events
Benefits
Explore Opportunities, Expand Your Network:
Bring Your Haves and Wants to Share
Connect with Interested Participants Post-Event
Agenda:
Engage in 1-2 Minute Introductions about Real Estate Opportunities
Showcase Your Projects, Interests, and Expertise
Enhance Networking with Compelling Photos and Videos
Open to Brokers and Salespeople Worldwide, All Experience Levels
Event Recordings:
Monthly Webinar Recordings Available for Your Benefit
Monthly Recordings are listened to by others after the event and contact presenters.
Discover New Insights in Real Estate
Stay Connected and Informed
Your Networking Toolbox:
Increase Your Net Worth by Expanding Your Network
Maintain Active Haves and Wants on ICIWorld.com
Join the Vision of a Global Real Estate Information Platform
RECORDINGS OF LIVE EVENTS
Webinars-On-Demand:
Tailored for Brokers and Salespeople Worldwide
Emphasis on Global Networking Applied Locally
Educational Webinars and Seminars:
Access Featured Video Recordings
Ideal for Real Estate Companies, Boards, and Associations
Webinars for Your Team:
Invite Us to Present to Your Team or Association
Harness the Internet's Power for Real Estate Networking
Testimonials and Success Stories:
Hear About Connections Made through Networking
Demonstrating the Potential of Real Estate Information Sharing
Global Webinar Opportunities:
Discover the Potential of Internet and Tech in Real Estate
Leverage Information to Boost Profitability
Ongoing Networking:
Share the Power of Networking with Colleagues
Create Meeting Opportunities with Featured Videos
Keep Your Networking Alive and Thriving
Founder's Wisdom:
"There's only one way you can fail, and that's to quit." – Bertie Charles Forbes
Join the Real Estate Networking Revolution Today!
ICIWorld.com: Serving the Industry Since 1994
Connect, Learn, and Elevate Your Real Estate Career