ICIWorld.com is a Global Real Estate Information Listing Service
Powerful Internet databasing for real estate networking worldwide. For the public free. Provided by real estate brokers and salespeople worldwide.
ICIWorld.com is a
Real Estate Information Listing Service For Real Estate Professional Brokers to Serve And Protect The Public. Add A Member To Your Team.
More opportunities  become available for everyone to connect to do business.
$40 Trillion
Worldwide Real Estate
You will be able to Search Database 1 or Database 2 for Investment, Commerical, Industrial and Residential Real Estate Information.
Daily Search
Two Databases
Years
of Internet Service. First on the Net in 1994!
$12,500 Referral and a few other transactions.
Brian Batchelar, Real Estate Sale Representative, RE/MAX Realty Services Inc., Brokerage – has done a few deals
An apartment building $12,500 commission, he was chatting with another real estate agent in his office who wanted an apartment in Windsor. Brian went to ICIWorld pulled off an apartment and gave her the info as a referral. He did not hear anything for 3 months and then got a cheque for 12,500 for doing a referral. It took 2 min. and 30 seconds. That was it!
In another deal, he leased some office space in Brampton to a major company on the stock exchange. 3,000sf He had it listed, He got a call direct from the prospective tenant.  Showed the property and did the deal on the same day. 5-year lease $10,000.
Another was a piece of vacant land in Muskoka.  He listed it on ICIWorld and it sat for six months, got a call from an agent in Muskoka who arranged to see it and the deal was done. Brian never did go to Muskoka.  He showed it and sold it, a $3,500 commission. He never did go to Muskoka. The apartment and office lease were on MLS and advertised and sold and leased through ICIWorld. The land was exclusive on ICIWorld.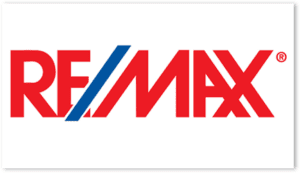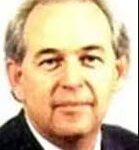 Brian Batchelar, Sale Representative
RE/MAX Realty Services Inc., Brokerage
Daily Webinars, Office Seminars & One on One Training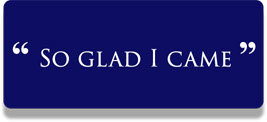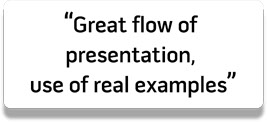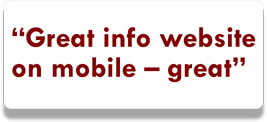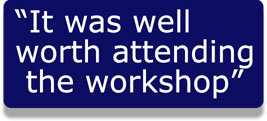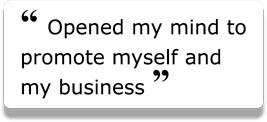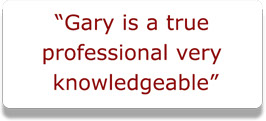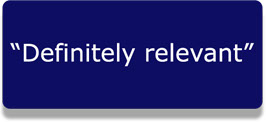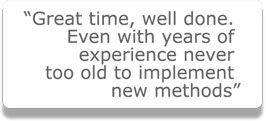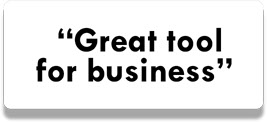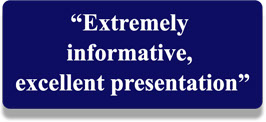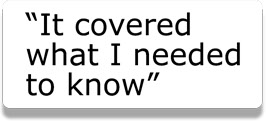 What you will get
The Seminar and Webinar is designed for Real Estate Professionals who want to learn How to Master the Powers of the Internet and learn How to Work Exclusive Real Estate Information.  One of our Instructors will travel to your Office (upon suitable arrangements) or provide a Webinar no matter where in the world you are located and present this information to your Team.
SEARCH or ADD Information
The Public can search about 5,000 listings, Haves and Wants with contact information.
Only licensed Real Estate Brokers and Salesperson members of ICIWorld.com can place information in Database 1.
Only members can access all 15,000+ Have and Want contacts in Database 1.
75% of the information is exclusive, not on any other service.
Benefits For The Public.
More information becomes available worldwide in real estate, unique on ICIWorld.com
Select a member for the best of both worlds, for Real Estate board listings AND exclusive opportunities that are not available on real estate boards at this time.
FSBO Area (For Sale By Owner)
It is FREE FOR THE PUBLIC to place real estate and business Haves and Wants.
Search over 15,000 Have and Want real estate ads placed by the public free.
Search a Limited View.
Details and contact Information are available and circulated to Executive Members only.
You must contact a member of ICIWorld for information on any listing in Database 2.
More real estate opportunities become available to the public doing it this way and there is a certain element of protection for the public by always having a licensed real estate broker or salesperson involved.
If you are a Real Estate Professional you can have full access to Database 2, to network and market, with an Executive Membership.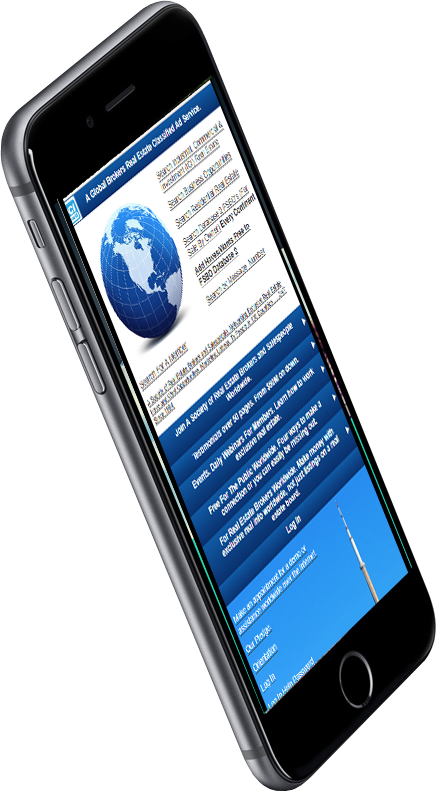 Mobile Deployments
iciworld.mobi will give you access to ICIWorld.com Real Estate Information on the go.  Lightening fast search results help you meet the pressure of delivering results to your Clients. 
Other mobile tools you may prefer to use: wreils.com nreils.com ils.realestate rehaw.com 
Go to iciworld.mobi from your phone or tablet to experience the power of Databases with Real Estate Information through all property types.
Search, Network And Make Connections For Industrial, Commercial, Investment, Business Opportunities, Residential and FSBOs. Worldwide Platform. Your Input Can Provide Continued Development For Your Geographic Area and Specialty.

Install the ICIWorld App for iPhones

Install the ICIWorld App for Androids
Make a connection for your next transaction within a minute.
Transactions and sales 0-$50M+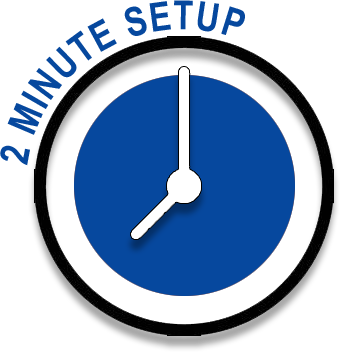 A Membership with ICIWorld.com is a game changer!
If you are a Real Estate Professional you can have instant access to both Databases.  Stripped of Contact Information you are fee to market and network the information in these Databases under your own branding.
Your Executive Membership Provides For A Licence for the ICIWorld.com API.
The API, widgets of listings, Haves and Wants for YOUR website will give display 24/7 access to ICIWorld.com Databases.  The information is delivered to your website, or websites in real time.  Unlike other services, the information is stripped of Contact details which allows you to Market the Real Estate Information under your own branding. All structured so that YOU get the leads!
Mobile Ready Website sponsored through ICIWorld.com
Mobile Ready is the Standard
Your websites need to be viewable on all types of devices.  This is not limited to desktop computers but must also include phones, tablets, net books.  ICIWorld.com is in a unique position to offer our Executive Members world class websites that are mobile ready. 
Value Added
Membership Rewards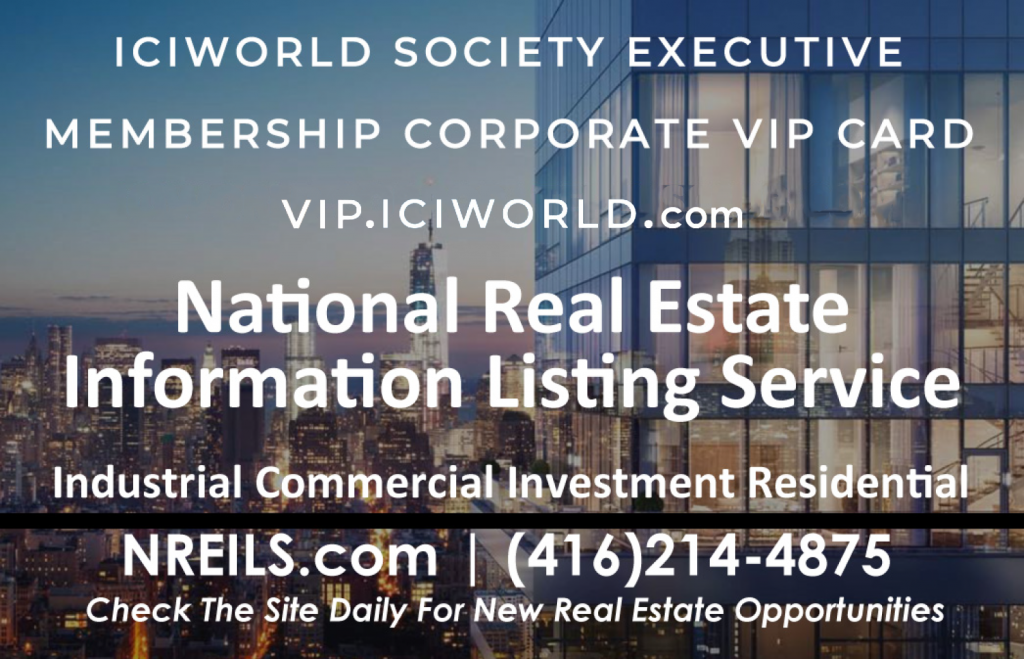 At Realtor Quest in Toronto May 2018 we announced our V.I.P. Executive Member Corporate Discount Card
ICIWorld.com has developed mobile apps to help you work faster.


Available in iOS and Android