Add Exclusives to YOUR website.
Residential and Commercial and Business and FSBOs. 


Add apartment buildings to your website.
Add shopping centers to your website.
Add development land to your website.
Add farms to your website.
Add recreational property, senior lifestyles to your website.
Add residential opportunities to your website.
Add office buildings to your website.
Add industrial buildings to your website.
Add business opportunities to your website.

Brokers sharing and networking their exclusive information opportunities with each other and the public. Provides more choices for the public. Provides protection for the public because brokers are trained in consumer protection. Provides another service in addition to MLS for real estate boards and associations to offer members. I believe this may be the only service in the world doing this. It could easily cost $5M to build this world platform. Maybe that is why we may be and are the first and only ones.
ICIWorld since 1994 is compiling Have and Want "information" opportunities, a content source that triggers leads for your real estate broker or salesperson website. We compile it from other brokers and salespeople who have agreed to share their Haves and Wants in the real estate industry so you can display it on YOUR website and receive the leads. EDITORS NOTE: Can you imagine if all brokers in the world placed their information on it so that all brokers could display what every seller and buyer in the world was looking for? That is one of the goals of ICIWorld. We are not an MLS advertising type service. We are networking information in a confidential manner. 
All are structured with one button called Exclusives.  And YOU get the calls!
There is one installation instruction for your website designer, and it is working.
You will have more to offer customers than your competitors.

People will see how connected you are to buyers by seeing the Wants.

One lead can make you tens of thousands of dollars. More.

Problems getting leads?

Solution.
For Websites of Commercial and Residential Real Estate Brokers and Salespeople . . . Worldwide.

ICIWorld IDX solutions are also for organizations and professional groups so that you can choose selective networking real estate links and make them private to your group, where members can choose only to share information with other members and/or on the world scene with ICIWorlds fleet of world websites and services. And you can set the quality of your group's networking information.
Thirty years in the making so you can make a connection in three seconds to make thousands of dollars. See testimonials. Over 100 pages, brokers making connections with information not on MLS. We recommend both.
ICIWorld is well-positioned to manage, handle, and accommodate the networking needs of real estate brokers and salespeople, companies, organizations, and professional groups worldwide. ICIWorld building websites since 1994 and developing new IDX real estate networking links for salespeople since 2004. We see new specialized opportunities for networking in 2022 that ICIWorld can fulfill quite nicely. Presenting the world of networking real estate information at everyone's fingertips.

Provide World Real Estate Networking From YOUR Website.
It is a listing feed with new Haves and Wants daily.
And that can bring people back to your website regularly.
And trigger business.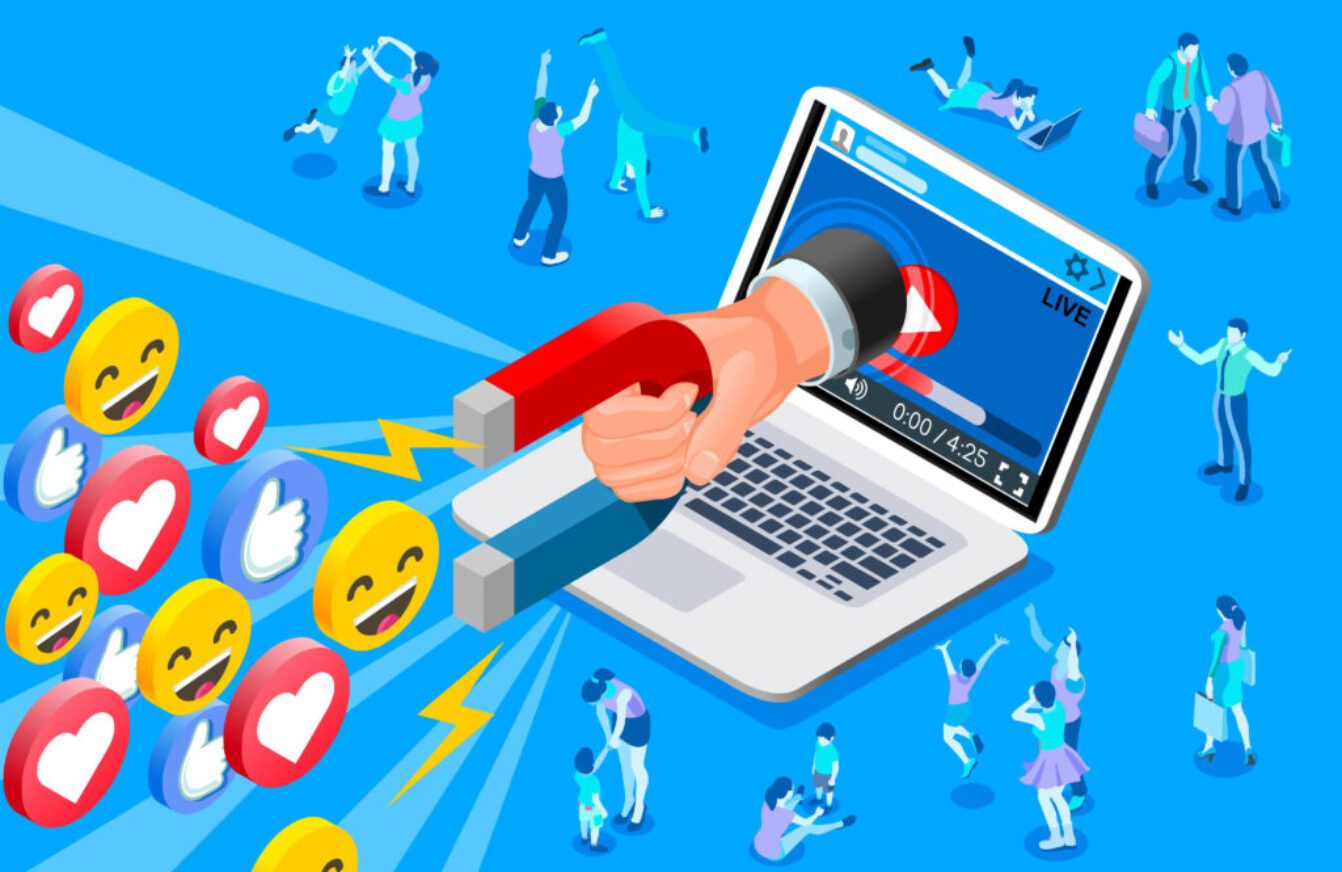 Provided By Professional Real Estate Brokers And Salespeople



Assistants to and serving the real estate profession since 1994.



Established 1994
Founder and Manager,
Gary Nusca, CCIM, CIPS, Realtor, Broker 48 years.



IDX Links proven to work since 2004.
They trigger leads for brokers and salespeople!

And great marketing exposure for your Exclusive Haves and Wants to appear on thousands of websites including YOURS. 
Look for Exclusive on the Menu of Sample Websites On This Page
Links of real estate listings, Haves and Wants that trigger leads. 
It is like having real estate networking ads on your website
in a way that YOU get the calls. 

Experience since the 1970's helping brokers and salespeople generate leads. And since 1994 on the Internet. 

IDX Links can be customized to display lists by business category, keywords, geographic locations, price ranges ascending, descending, latest 90 days, by company, association, board, chapter, professional groups and more. 
All for networking purposes that trigger leads.

When people see  "WANTS" ON YOUR WEBSITE, they will actually see how well connected you are in the global marketplace of lists of buyers. They will want to do business with you. This can help you do business today and get listings, opportunities you can work as information on ICIWorld to trigger leads.



The next person who visits YOUR website and sees any listing, Have or Want, HAS TO CALL YOU.
WITH THESE LINKS, IT IS INEVITABLE TO TRIGGER LEADS
WITHOUT THESE LINKS, YOU TRIGGER ZERO CALLS
And they work 24/7 on your website updating themselves automatically and you do not have to do a thing. 

It is like having real estate networking ads Haves and Wants in a way that
YOU GET THE LEADS!


Start doing referrals and direct business. It is inevitable.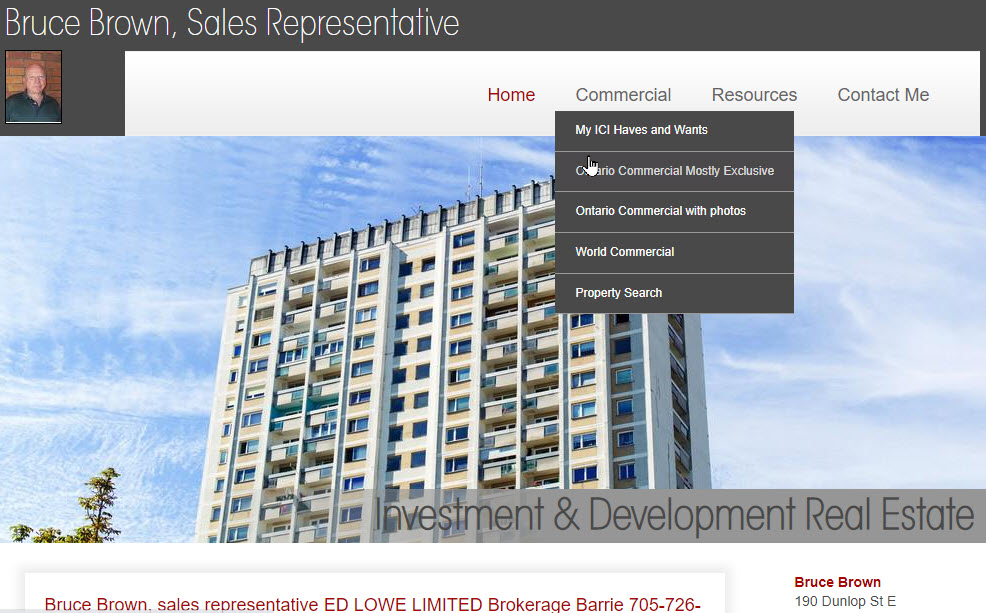 ICIWorld Global Real Estate Networking Since 1994.


See Exclusives on the Menu of the Following Websites.

In some cases Exclusive is found under Commercial and Residential on the Menu



Thirty-five website companies install the ICIWorld IDX Links on over 2,000 real estate broker websites.
Widgets IDX Links of Global Real Estate Haves and Wants.
As an ICIWorld Executive Member, the public cannot click on the messages. They have to call you.
Samples Websites  by Website Hosting Companies
NOTE: Some of the following websites do not have HTTPS, and you might get a warning, I checked them, and they are legitimate websites, but they just have not added the SSL Certificate to their website yet.
Agent Locator
AgentRoof
All About Web Services
Craig Proctor
EziAgent
iAgent
Iconica
Independent
IXACT
Jumptools
kvCORE
Lone Wolf
MCS Interactive
Moxiworks (New in progress, exclusives not yet added to 2, 3, 4)
MyRealPage
Point 2 Agent
Websites no longer available as of April 26, 2022. (Per George at Point2 by Telephone) However existing websites are to be maintained for years. 
Only 4 Agents
ReMarketer
SellingToolz
Web4Realty
WordPress
YOAPress
Your OnLine Agent
Order ICIWorld Widgets for Your Website
Order an ICIWorld Mobile Website
No Website? No problem! We have one of the busiest booths at real estate trade shows. The reason? We state that you can have a $30,000 website, and it is not as powerful as the one we supply for $16.50/mo. Ask for a demo, and you be the judge.
free for one month

after one month, keep it for $19/mo no contact or:

199/year divided by 12 is $16.50/mo.  As a broker, I say it is a no-brainer. One lead makes one $10,000 to $100,000 and more.

referrals generated average $3,000 to $10,000 and more.

many powerful features too numerous to mention here.

call to chat at 416-777-2633
Provide a great service to the public with more choices.
Do direct business and set a showing, and do referrals!
Some choices at the moment to look for are:
World,

World Commercial,

Ontario Commercial,

BC Commercial,

Florida Commercial,

Residential Haves and Wants,

Exclusive,

FSBOs,

Business Opportunities Mostly Exclusive, and

headings to suit your geographic area no matter where in the world you are located.

These contain exclusive listings, Haves and Wants, requiring the viewer to call you for more information.
They are inevitable to trigger interest in real estate from the visitors to your website because they cannot click on the message number; they must call you.
This one item, Exclusives, on
 the menu of your website is worth joining ICIWorld. Why? Because one lead and then do one five-minute referral can make you $5,000 to $10,000 to $30,000. One broker has now done fifteen.
This is all cutting-edge technology in 2022. 
Brokers use the Internet, information technology, ICIWorld IDX Links, and their websites to provide real estate networking. Get it working for your clients and prospects today.



JOIN AND THEN ORDER THE ICIWORLD WIDGETS IDX LINKS TODAY. PROVEN TO WORK.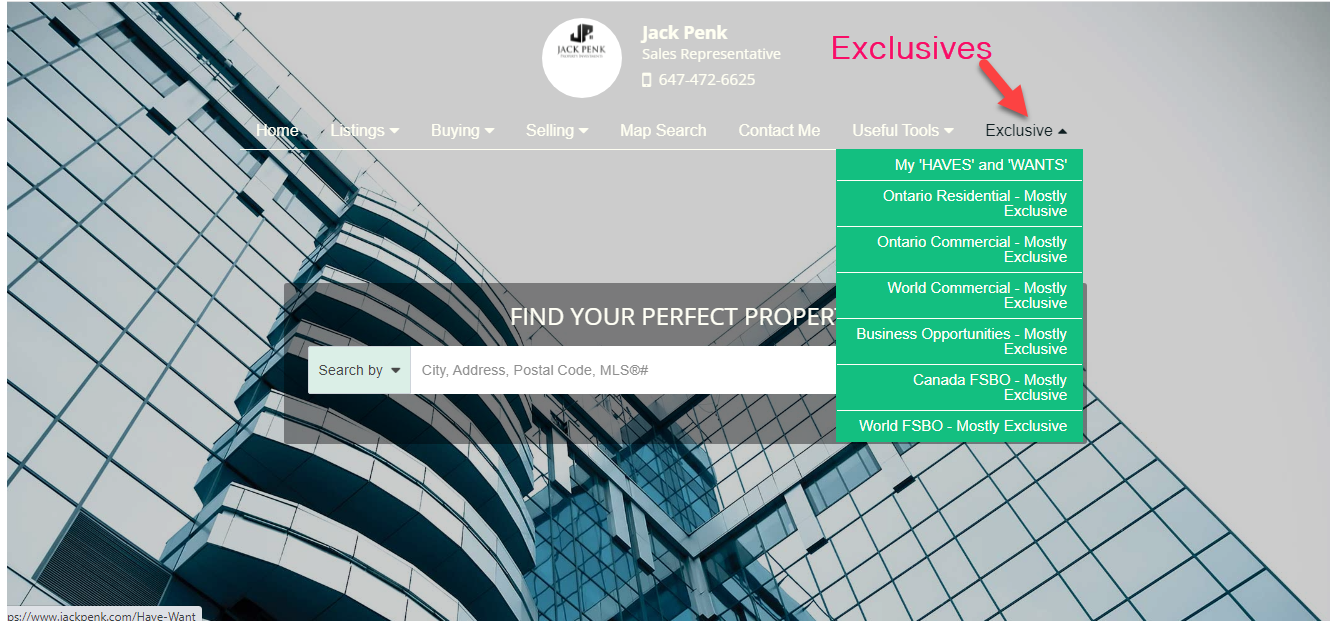 People have to call you on any of the message numbers
Other brokers have agreed to allow them to be on YOUR website.
The listings update themselves automatically in real-time.
They can trigger leads AND referral opportunities the moment they are installed.
Otherwise, you are missing opportunities to trigger leads and do not realize it.
It is a one-time setup. We send you the Widget Installation guide by EMail. You send it to your website designer. DONE.

Over 35 website companies install them free for members over the past twenty years. 

Once installed, the next person who visits your website and sees a listing, Have or Want, has to call YOU.

This one item, the Exclusives on the menu of your website is worth joining ICIWorld. Why? Because one lead and then do a five-minute referral can make you $5,000 to $10,000 to $30,000 and more.

The listings, HAVES AND WANTS update themselves automatically in real-time.

All websites with exclusives provide the public with more choices from the registered real estate industry.

Websites work full time.
There is a large contingent of real estate salespeople who are part-time. BUT THE WEBSITES WORK FULL TIME!

Part-time salespeople provide a valuable service by making Have and Want information more available to the public and 

because they do referrals to the full-time agents. One referral averages $5,000 to $15,000.
A ten-year membership on ICIWorld would be $3,190. You should be generating business every 90 days. See Our-Pledge.

If you are a residential agent and get a call on a commercial listing, do a referral.

If you are in Toronto and get a call on a Florida listing, do a referral to the Florida broker and make money in US Dollars.

When you place your Have and Want information, it will be instantly and automatically on 2,000+ other broker's websites.

One broker has done fifteen referrals and made $45,000. He was in a small community and this was several years ago. At five minutes each to do one referral that is 75 minutes of his time. He was working at home looking after his children.

When your membership expires you can keep the links working however the listings become clickable.

Your website is like a store. You can add products and services to YOUR STORE – YOUR WEBSITE!

You will have a competitive advantage by providing exclusive opportunities that are not available elsewhere.

The good news is, is that you can do both, work real estate board listings AND EXCLUSIVE.
Play the following to learn more.. 
What is IDX?
IDX stands for Internet Data Exchange; it's a system that allows real estate brokers and salespeople to display the most comprehensive and up-to-date property listing information on their own Agent Website.
What is an IDX website?
An IDX, or Internet Data Exchange, is software that lets buyers search for their area's properties. IDX is a revolutionary concept because it opened up a whole new world for buyers. Before IDX, buyers had to rely on their real estate agent or broker to view listings in their area.
What is an IDX Link?
The IDX link automatically provides information from a real estate server for listings that match search results directly over the Internet. This is the least cost solution for displaying listings, Haves and Wants approved listing information shared by other brokers on a website, and is used by most real estate brokers who maintain their own websites..
How can I get IDX Link?
Contact ICIWorld. 
Official installers of the TRREB MLS IDX LINK
Official installers for the ICIWorld IDX Links for commercial, business, residential and FSBO real estate Haves and Wants.
How much does it cost?
Showcase IDX $59.95-$99.95 per
No setup fee month
 
 
iHomefinder $49.95-$129.95 per month, $99-$499
 
 
IDX Broker $55-$140 per month, $99
 
 
Flex MLS $499 per year, No setup fee
ICIWorld $319/year
Why do I need IDX?
The IDX creates a connection between information from other brokers and your website. It imports listings directly from a real estate database updating them every few hours to ensure you have the most current deals for your clients. It's important to note that the IDX is only suitable for use on independent real estate broker and salesperson sites.
However ICIWorld has IDX links suitable for use by the public, such as a site that offers free information to the public for a certain area. IDX links for that area are available.
What is an IDX Subscription?
DX gives Participants the ability to authorize limited electronic display of their listings by other Participants. Under IDX, brokers exchange consent to display each other's listings on participants' websites and using applications for mobile devices that participants control.
What is an IDX search?
An IDX search is a real estate website feature that allows users to search active property listings using keywords, locations, prices, and other parameters.
What is an IDX integration?
IDX integrations allow real estate professionals to add listings to their website. There are plugins that integrate directly with an existing site and some services build new sites that include IDX solutions.
Do Realtors need a CRM?
Real estate relies on referral business, so a CRM strategy is essential in 2021 and beyond. Real estate CRM software stores data about leads and customers, such as personal information, communication, and purchase history.
IDX Links for all Real Estate Brokers and Salespeople Worldwide.