I

CIWorld's 

Charities 

and Aid 

Resource Page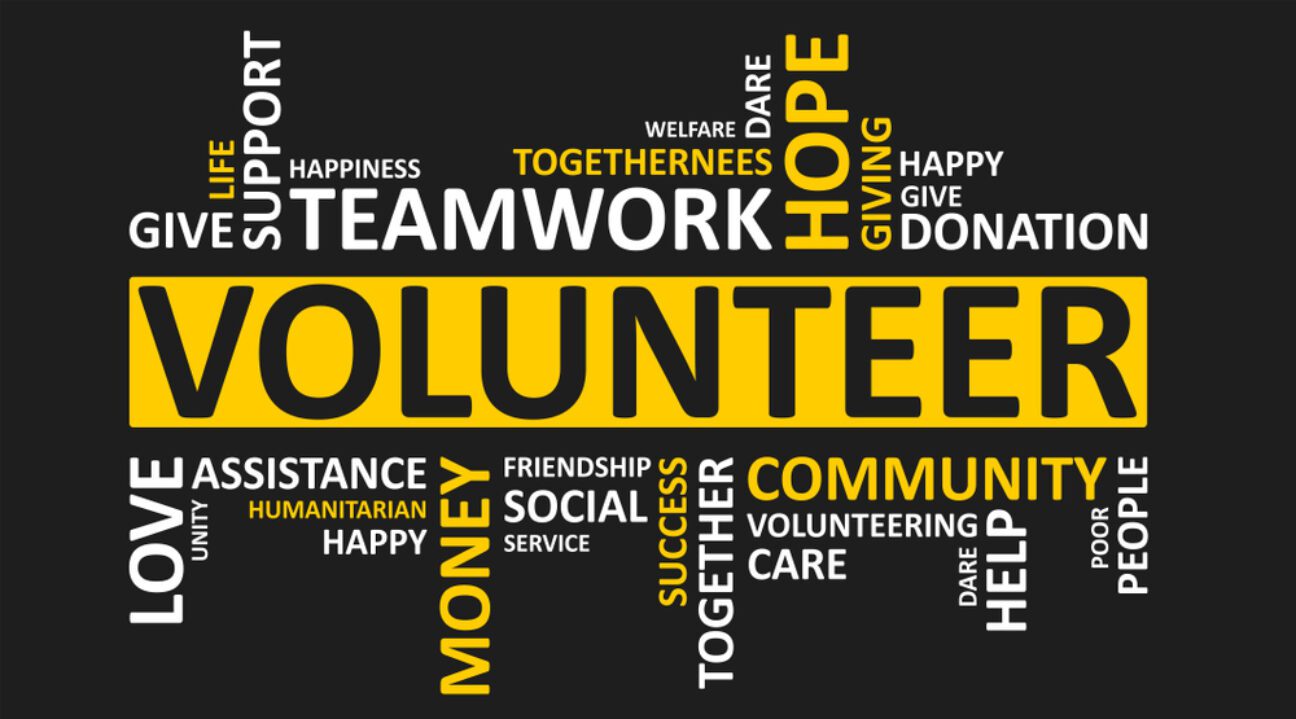 April/2023 Under Construction. We will be going through these links one by one to check them. If anyone would like to help, let us know.
If you have a charity you support and would like to recommend, let us know, and we can add it to this page.
ICIWorld's Charities and Aid Resource Page
Many of the following aid groups help in various capacities for disasters in Haiti and other disasters such as Katrina and the South Asia tsunami.
People are greatly concerned with social responsibility. By contributing to something one believes in, we are making a difference, even in a small way. This page can help you make the right choices and how to contribute.
Another critical reason for this page is to educate you about scammers posing as legitimate charities. For example, the following can happen any and everywhere in the world. Here is an article in a Canadian newspaper article in the Toronto Star January 15, 2010, that applies no matter where in the world you are located:
"It took only about 24 hours before scammers were churning out emails exploiting the disaster (in Haiti), security experts said Thursday.
Dylan Morris, the spokesman for security software maker Symantec, said most spam emails are masquerading as legitimate pleas for donations from aid groups. Most messages are unsophisticated and usually involve requests to send personal information to an email address or fax number.
The Department of Foreign Affairs and International Trade has compiled a guide to help the public avoid scams and ensure their donations are of maximum value. It can be found online at www.international.gc.ca
The Better Business Bureau recommends the public consult the Canadian Revenue Agency's list of registered charities and relief organizations at www.cra.gc.ca/donors."
This article mentioned a partial list of experienced humanitarian organizations, including WorldVision Canada, Medicins Sans Frontieres, Save the Children and the Canadian Red Cross.
Do you have other suggestions on how to help? Do you have other suggestions on how to help? Other suggestions of how to help.
Meanwhile, provincial governments are making casdonating Canadian Red Cross to help with relief efforts.
Information, resources, and ways you can help Haiti earthquake survivors.
Impact Your World When disaster strikes or horrible events unfold, these are opportunities to effect change. In a network-wide initiative, CNN is helping to empower the individual who has asked or thought, What can I do?
Special fund established by the National Association of Realtors® to provide emergency relief to hurricane victims. Details
What Motivates People To Be Charitable?
Those already helping victims of Katrina, Haiti and other disasters in Canada include:
 
Canadian Red Cross: Donate directly: 1-800-418-1111 or http://www.redcross.ca.
Banks and credit unions: Donations at Bank of Montreal, CIBC, HSBC, National Bank, Royal Bank, Scotiabank and TD Canada Trust branches and many credit unions will be funnelled to the Canadian Red Cross.
Whole Foods Market: Top up grocery purchases with a donation, which Whole Foods will match up to $1 million (U.S.) and give to the American Red Cross. Its Ontario stores are at 301 Cornwall Rd., Oakville, and 87 Avenue Rd., Toronto.
LCBO: 600 stores collect via Canadian Red Cross boxes at cash registers.
World Vision Canada: Bringing food, water, clothing, medicine and hygiene products to victims. Call 1-800-268-5528 or go to http://www.worldvision.ca
The Salvation Army: Help feed the hungry. Call 1-800-SAL-ARMY or visit http://www.salvationarmy.ca
Mennonite Disaster Service: Volunteer teams mobilized across the Gulf Coast to help clean up and rebuild homes. Go to http://www.mds.mennonite.net or call 1-866-261-1274 for other options.
ShareLife: Charitable arm of the Archdiocese of Toronto is collecting for Catholic Charities USA. Call 416-934-3400 or go to http://www.sharelife.org
B'nai Brith Canada: Organizing a clothing drive on Sept. 25 through donation points in major centres. For details, sites: 416-633-6224 ext.108 or http://www.bnaibrith.ca
Text messagingMobile Giving Foundation I spoke with Bell Canada, and they said you could text $5 from your cell phone by sending a text message to 45678 and typing Haiti in the body. A $5 will be charged to your Bell Mobility bill.


Guidestar.org GuideStar is the preeminent market research tool for businesses that serve the nonprofit community.http://www.networkforgood.org/ This website provides an easy way to donate online to all the major relief groups speeding aid to hurricane victims. Tsunami Aid: Where to Donate OnlineRelief organizations stress that cash contributions are the most effective because of the expense involved in transporting donations of goods like food or clothing to Asia. Some aid organizations and where to donate online:

Many relief organizations have set up Websites to take donations for aid to victims of the South Asia tsunami. Below is a partial listing; several blogs, such as The Command Post and Tsunami Help, also provide good information on where and how to donate. You can also go to Network for Good to donate to multiple aid organizations.
Easy and Effective Charitable Giving
Simplify and consolidate your giving: The Vanguard Charitable Endowment Program,…
vanguardcharitable.orgProfessional Fundraising Consultants
CDS is a fundraising consulting firm specializing in planning and resident…
www.cdsfunds.comCharitable Organization Car Donation
Donate your car, truck, boat, RV, motorcycle, jet ski or snowmobile to habitat…
www.donationline.com
The 2005 Breast Cancer Awareness Scarf
Ford's, Breast Cancer Awareness, designer silk scarves by Lily Pulitzer. For…
www.fordvehicles.com
Canadian Red Cross set up a text messaging campaign that lets cellphone users donate $5 to the Haiti Earthquake Fund by texting REDCROSS to 30333. After users respond to a confirmation message, a $5 charge is placed on their phone bill.
International Committee of the Red Cross
This is the primary relief provider in the area and one of the few organizations actively helping people trace lost relatives. It has pledged to raise $8.5 million worldwide for emergency aid.
 
Doctors Without Borders
The group dispatched 54 tons of medical and sanitation equipment to the north near earthquake's epicentre in Acehnic in Aceh, near the earthquake's epicentre.
 
UNICEF
South Asia Tsunami Relief Fund of the United Nations' International Children's Emergency Fund
 
CARE
CARE volunteers in India, Indonesia, Sri Lanka and Thailand are providing survivors with water purification tablets and oral rehydration salts to combat water-borne diseases
 
Oxfam
Oxfam, concentrating its efforts in the worst-hit areas, has flown 27 tons of emergency equipment to Sri Lanka and Indonesia. It distributes food and shelter supplies from its Trincomalee, Sri Lanka base.
 
UN World Food Programme
The UN organization has airlifted two food aid shipments to Colombo and the Maldives as part of its $1.5 million pledge to disaster victims.
 
UNHCR
The UN's refugee agency is leading the organization's effort to shelter displaced people and has already delivered tents, kitchen sets and plastic sheeting to thousands in Aceh and Sri Lanka.
 
ReliefWeb
This site, organized by the UN Office for the Coordination of Humanitarian Affairs, contains news and documents about major humanitarian crises worldwide.
 
Save the Children
Have local teams in Aceh treating children for water-borne diseases and emotional trauma
 
World Vision
World Vision is collecting money for family survival kits, including blankets, tarps, water purification tablets and cooking supplies.
 
Salvation Army
The group is giving "practical aid and spiritual comfort" in Sri Lanka, India and Aceh and Nias Island in Indonesia by setting up feeding centers, distributing clothing and blankets in relief camps and counselling victims' relatives.
 
Mercy Corps
Mercy Corps works with local organizations in India and Sri Lanka to distribute provisions and has emergency teams in Padang and Banda Aceh.
 
Catholic Relief Services
The organization has pledged $25 million in aid to India, Sri Lanka and Indonesia. With partner agency Caritas India, it has already begun providing food and medical assistance in the affected areas.
 
American Jewish World Service
The group works with non-governmental organizations in the disaster region to provide emergency food, shelter, medical relief, and long-term development support.
 
Islamic Relief Services
Islamic Relief Worldwide has launched an appeal to raise $4 million for relief intervention and rehabilitation in the region, with $54,000 earmarked for Sri Lanka and Indonesia.
 
Lutheran World Relief
Will help rebuild infrastructure damaged by the tsunami and provide aid and counselling to victims
 
International Orthodox Christian Charities
Focusing relief efforts on the hardest-hit areas of Indonesia, Sri Lanka and India
 
Prime Minister's National Relief Fund
Donate online to the Indian relief fund
 
Kintera.org Non-Profit
Donate to many non-profits here.
We would like to hear about the charities and worthy causes you think are suitable to support and why. You may give ideas to others to support them. You may give ideas to others to support them. You can contact us now if you'd like to have your charity listed here.  Contact us now to have your charity listed here.  Contact us now to have your charity listed here.  You may give ideas to others to support them.
Our industry is made up of many different people from very diverse backgrounds.  However, one thing we all share is our love for serving. There are many ways to serve one's community, including our service to our families, prospects and clients, and the community in which we live.
Here are ways that members and readers of ICIWorld serve their community.
Knights of Columbus are Catholic gentlemen committed to the exemplification of charity.

Boy Scouts of America The National Council of the Boy Scouts of America supports more than 300 local councils that provide quality youth programs, including Cub Scouting, Boy Scouting, and Venturing.
Habitat for Humanity Canada Builds affordable housing for families in need. This program is a "hand up," not a "hand out."
"Service to humanity is the greatest work of life."
Sincerely
Gary Nusca, CCIM
416-214-4875
1-877-272-1721