Commercial and Residential Real Estate Websites

Sorted By Real Estate Company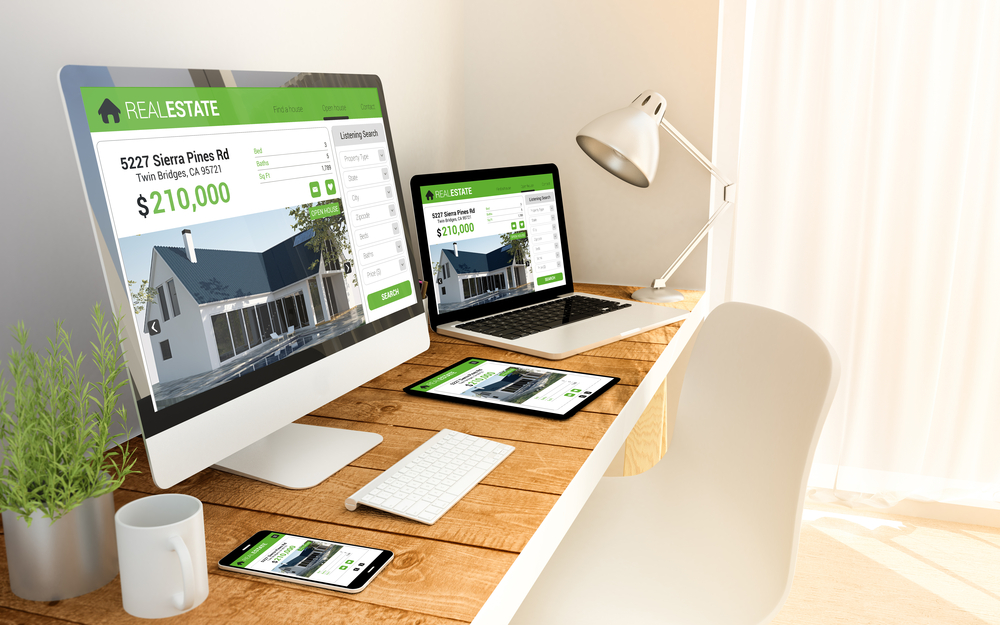 They all have the ICIWorld IDX Exclusive Links Widgets of LIstings

It is the real estate content that triggers interest that leads to inquiries.
ICIWorld Widgets are IDX Links to listings, Haves and Wants from ICIWorld listings from other brokers and real estate salespeople who have agreed to allow them to be on your website.
50% to 75% of the listings are not available elsewhere and are unique. Your customers will have more choice that other brokers do not have.
Links to listings trigger leads. Without them . . . no leads.
The moment they are installed, the very next person who visits your website and sees a listing, Have or Want has to call you.
It is absolutely inevitable that you receive leads . . . unless you have no traffic to your website.
The solution for that? Go to this page and Register for How To Promote Your Website.
See the first ten minutes of this video so that you know what to look for in all the following websites. There are special ICIWorld links for both Commercial and Residential real estate opportunities that are not on real estate boards. Usually four links in Commercial and two links in Residential on most websites.
Want even more info before getting started, see our Webinars on demand. Webinars On Demand. Order a webinar for your read office.
Or . . . get started now to get it all working for you. 
Call ICIWorld today 1-877-272-1721 to discuss one for you.
Get ready to do business OR . . . 
Join ICIWorld and then Order one today!
Free for 30 days. Then $19/mo. or $199/yr ($16.50/mo.)
Complete setup, support and assistance to get it all working. A one hour setup and a followup is all that is needed and you will have what we call Your Office Building on the Internet . . . all designed to bring you in leads and service your prospects and clients.
Call for assistance anytime 416-840-6227 worldwide 416-214-4875.
Sample Websites
Websites are like stores. They hold and display products and services and much more.
Websites make it easy for you to show properties. It makes it easy for your customers to see listings. All brokers should have their real estate board listings  displayed. We help install the IDX link from your real estate board such as the Toronto Real Estate Board. We are official installers for ten years.
Another important product all brokers should have is the ICIWorld Widget links of exclusive real estate opportunities. Much like other brokers have agreed to allow their MLS listings to be on your website, so too member brokers of ICIWorld have agreed to share their exclusive real estate opportunities to be displayed on your website. 
You can add sources of information to your website just like a shoe store adds a new line of shoes. It is a simple instruction we send to you that you forward to your website designer and presto you will have thousands of new listings, any one of which can trigger a lead for you. People can not click on them, they have to call YOU for more information. This is LEAD GENERATION OF THE FIRST DEGREE.
From a brokers point of view, it is listings that trigger calls. There are thousands of website designs now and into the future. One fact  is that listings trigger calls.  ICIWorld supplies these listings for your website.
The public can not click on the message number when you are a member and contact the other broker, they have to call YOU. And . . when you get a call they are actually pretty well qualified since the listing displays the location, type and price.
Do referrals. You can be retired and do this. Would you mind doing the odd five minute referral that makes you $3,000 to $10,000 and more. Or handle the inquiry yourself and show it and make $10,000 to $50,000 and more.
With these listings, Haves and Wants from ICIWorld you have a chance to trigger leads.  Without them . . . zero.
Real Estate Listings, Haves and Wants from ICIWorld are a benefit to every real estate website internationally. And over time it simply gets better and better as more brokers share their information with others and vice versa. Is is our goal to have each broker's website be a portal the world listings.
There is over $42 Billion of properties that you can display on YOUR website and . . . $11 Trillion of buyers. 
This is all designed so if you have the website, it is you who gets the calls. It is like having real estate classified ads on your website but in a way that YOU get all the calls to do referrals and business. And for the public is greater choice and . . . protection because a Realtor is involved for every trade.
In the sample websites below, look for headings like Exclusive and they are also found under Residential, Commercial and see the drop down boxes with choices for exclusive commercial, residential, business, fsbo and more.
90% of people searching for real estate use the Internet.  There are now 3.7 billion people using the Internet.
The benefit to the public is they find out about more exclusive real estate opportunities not available elsewhere.  
The benefit for real estate brokers and salespeople is they generate leads from their website and . . . have the opportunity to work exclusive information to make money that one can not make with a real estate board.
ICIWorld.com since 1994 on the Internet making the Internet and technology work for brokers to serve the public.