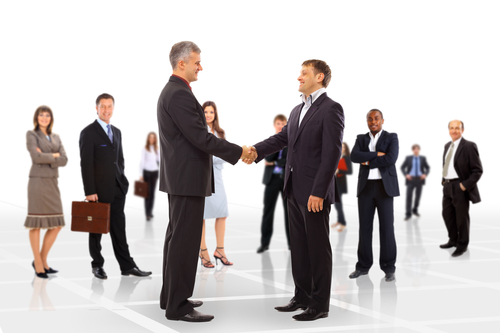 ICIWorld Executive Membership Sponsorship Program and Refer A Friend or Colleague
Members can provide a special link and rate to other real estate brokers and salespeople in the industry who have not been a member of ICIWorld. Ask our office to send you the link. You send the link to a colleague and if they join it will be $240 for one year and three months. Divide 15 months into $240 = $16/mo. For your first referral, your membership renewal reduces from $319 to $240. For additional referrals, we add 3 months onto your renewal for each one. For example, if you refer five people over the term of your membership, it works out that your renewal would be $240 for two years. Basically $10 per month.
Also, remember Our Pledge.
This is the beginning of the largest real estate information listing service in the world provided by the real estate brokers and salespeople of the world from their very own websites. Make sure you have the ICIWorld IDX Links working from your website.
The more networking opportunities there are, the more chances you have of connecting with someone to do a transaction.
Existing members of ICIWorld can sponsor and refer a friend or colleague and receive a 25% discount on renewal fee plus we add three months bonus for each additional real estate broker or salesperson you might refer if they join ICIWorld.
We have a special link we send to you for them to sign up that will give them one year and three months for $240. Something they cannot get online. Ask for the link and we will send it to you. To see all the salespeople that you recommend and join, login to iciworld.com and click on See My Referrals on the left.
If a NEW member joins and mentions your name, they can join for $240/year rather than $319, or $30/mo. instead of $40/mo. AND as a member, you will receive a 25% discount on your renewal fee. Additional referrals and we add 3 months onto your membership renewal.
If you are not a member, ask a member to sponsor you. For instance you could call a member on this page and ask them to refer you.
The more members . . . the more opportunities for everyone.
For existing Executive Members sponsoring someone increases opportunities and keeps the price down!
Save 25% on your renewal,
add three months on your membership for each additional salesperson sponsored.
Get a year free for referring 4 salespeople.
Set up a seminar for your office.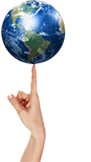 Membership renewals are $319 for the whole year. However . . .
In a nutshell: When you sponsor one new member to join during your membership, your renewal can be reduced to $240.
Each additional person that you sponsor we add three months onto your membership.
If you sponsor four members you literally can get a year free membership..
What Do I Have To Do?
Tell the person you are recommending to join ICIWorld to use your name as a sponsor. Not only will you get credit, but they can join for $240 for one year, just by mentioning your name! Provide them a special link to signup. We will provide you with the link. They get another three months on top of one year.
Conditions:
Sponsored members, all members, (*See Who Can Join) must be a licensed real estate broker or salesperson in the USA or Canada.
All members should follow the codes of conduct and ethics of their respective real estate associations, National, State, Provincial, City, etc.
Sponsorships do not apply to any special promotion that may be conducted.
Limitations or cancellations of this program may be placed at any time in the future without notice at the sole discretion of ICIWorld.
Whoever will be making a commission from the sale of a property advertised on ICIWorld, must be a member.
Members can advertise other brokers listings not in the same office (with permission of the other broker of course) If you are in the same office then you must have another membership or get them to join.
Why does ICIWorld have this program?
Marketing costs are now the main ingredient forcing pressure on an increase in price. Our membership price would have to go up to pay for salespeople. However this program is about keeping the cost down by enlisting the services of all salesperson members of ICIWorld to grow the service. Otherwise marketing costs can double the price of the service.
The more members there are, the greater the networking opportunities for everyone to benefit, members and the public.
Search for a member to sponsor you!
What are the list of services that ICIWorld Provides?
Get it all working for you.
Does it all work?
See Testimonials