ICIWorld is a Society of Real Estate Broker's and Salespeople
ICIWorld started in 1994 is a society of real estate brokers and salespeople information service dedicated to serving the public with exclusive real estate information that is not available on real estate boards, advertising commercial and residential real estate listings, on mobile devices and computers to a market of people from 138+ countries.
Seconds to display ads anytime and a few minutes and a click to place ads for worldwide exposure.
More real estate opportunities become available from real estate brokers to display to the public worldwide of an exclusive timely nature that is not or can not be placed on real estate boards or might be placed later. The public can post information in Database 2 that member brokers have full access to and can receive new ones by EMail automatically.
Specializing in networking exclusive commercial and residential real estate Have and Want information . . . worldwide. Brokers also market their real estate board listings.
Saving time and convenience, everyone interested in real estate can use https://iciworld.mobi
SUBSCRIBE Twice a month about 20,000 people globally receive one EMail of real estate related content of the following:  upcoming events, webinars, seminars, conferences, conventions, CCIM courses, investor shows, education events, training, live broadcasts on the Internet, social media, reminder to search your geographic area for the latest exclusive real estate buying and selling opportunities, Haves and Wants. SUBSCRIBE
Where?
The idea of an real estate Have and Want information service started out of a solution to a problem.
The Problem: Missed opportunities.
Real estate transactions are started at CCIM Real Estate Marketing Sessions. Real Estate Brokers stand up and talk about the real estate opportunities they know about. If you have someone who could be a buyer or seller, you exchange business cards and talk at a later time or outside the room about doing a potential deal, putting agreements in place before showing property, etc.
At these CCIM meetings at the Toronto Real Estate Board, I personally could not record all the Haves and Wants fast enough that were presented verbally in short 30 sec. to 1 minute increments. I personally saw it as missed opportunities for all in the room and public for whom we serve . . . the concept to solve this problem was born for the world.
Computers before the Internet were just starting to come out in 1992, floppy drives, edlin, wordperfect, 287's. Started in 1992 as CIBBS.com (Commercial Investment Bulletin Board System) and using Quickbbs software we started a Have and Want service. A string of shopping centres in California got sold. Acres of land in Peru got sold. Inspiring.
Then in 1994 we were the first on the Internet with iciworld.com as a real estate Have and Want information service. Today it has evolved to serve the world on the Internet as iciworld.com and eighty other domain names. People from 138 countries visit monthly.
Today it has evolved to serve the world on the Internet as iciworld.com and eighty other domain names. People from 138 countries visit monthly.
People from 138 countries visit monthly.
Real estate contributes mightily to the GDP of a country.  We have seen so many brokers do thousands of deals over the years with information not just real estate board listings. We believe it can help to serve people in every country of the world to become more prosperous. It stimulates economic activity, commerce on a grand scale because every single trade in real estate contributes to the GDP of a nation. Resource NAHB National Association of Home Builders.
Salespeople are the ball bearings of society. Nothing would get done if something wasn't sold.
I am in a unique position of helping brokers over the last twenty years do business that was not started on real estate boards yet done by the very members of a real estate board and with an information service. I personally believe there is ten times the opportunities in many cases for salespeople to do business than just what one can put on a real estate board.
We believe every area of the world should have both typical real estate board type services as well as the networking of exclusive real estate opportunities that are not on real estate boards for various reasons.
We think an information service can be every bit as significant as the invention of MLS itself started in the late 1800's where brokers said "if you help me sell my properties, I will help you sell your properties." The same is true of ICIWorld members in large part doing it with exclusive real estate information since 1994.
It is all just the beginning of a new era in 2017 with the advent of mobile networking and mobile websites . . . just the beginning of the new Internet Revolution, mobilization of the real estate industry.
We invite every broker and salesperson in the world to become part of building this world information service that can run smoothly with all real estate board services in the world.
Where? All on the Internet at www.iciworld.com
Gary Nusca, CCIM
When did it start?
1994.  ICIWorld.com was the first real estate information website service on the Internet.
Started as bulletin board service 2 years before that 1992 with CIBBS. Commercial Investment Bulletin Board System. We saw the Internet revolution coming and the rest is history.
Every year there is something new. 2017 it is the new Internet revolution of mobilization of the real estate industry. We help with ICIWorld Apps and the mobile site iciworld.mobi It is free to search for everyone in the world. It is real estate Haves and Wants at your fingertips. We help with mobile real estate websites for members. We hope this helps you to connect and network with others to do deals. When you are successful . . . we are successful.
Since 1994 ICIWorld.com provides services for real estate brokers and salespeople to network real estate Haves and Wants and listings of industrial, commercial and investment real estate, land, business opportunities and more with the public and do business.
Why did it start?
The Problem . . . The Solution CLICK HERE
This means there are different types of real estate information from not listed, to open listings, to clients verbal authorizations, to know about's, and daisy chains. We teach how to sort through all this, quickly qualify the contacts for opportunities and choose who you want to work with.  One tip has made a lot of people a lot of money.
You will see a Control field in each listing. You can ask the salesperson about his relationship with the owner or buyer of a property so you know what you are working with and can decide accordingly to work with the broker or not work with the broker or to let him/her know how you would work with it.
And we teach how to recognize important information that can make you money and how to work this exclusive information in a competent and professional manner.  We teach how to protect yourself so that people do not go behind your back by putting agreements in place first before divulging an address or identifying the property or showing the property.
From $1 power of sales to 1 Billion+ properties, any and everywhere on the planet earth . . . and mainly in a confidential fashion. In fact we have a category called confidential for type and another confidential for area for properties $5M – $100M and up.
We only allow licensed real estate brokers and salespeople to join in the USA and Canada.  They have been trained to protect the public.
It is a dynamic real estate world database.
searchable from anywhere on the Internet on the planet earth with results within 15-60 seconds.
Brokers place their information and with one click it is instantly available locally and to people from 138 countries.
"Haves" are real estate properties for sale and for lease and include:
industrial, commercial and investment real estate
office, medical buildings
apartment buildings
shopping centres, strip plazas, retail
land, subdivision potential, condo sites, townhouse sites, infill properties, building lots
sites commercial and industrial
farm, ranch land, agricultural
development properties
recreational properties, senior lifestyles, golf courses, trailer parks
1031, exchange properties
power of sales
timber and mineral properties
residential estates, single family homes, condos, cottages, vacation homes
financing, mortgages, private funds, venture capital
net leased investments
related professional services
to lease industrial, office, retail
business opportunities
"Wants" are the acquisition criteria of the buyers looking to buy and tenants looking to lease.
90% of people looking for real estate search the Internet. (NAR)
99% of our members are on the Internet with their own websites
ICIWorld supplies content of listings for real estate broker and salesperson websites. Of course this triggers leads unless you have no traffic to your website. We help with that.
It is a choice in every listing "Will you allow your listings to be advertised on other brokers websites?"
If you answer yes, your listings, Haves and Wants will appear on 2,000+/- other broker websites.
Because we recommend not placing addresses, they have to call you and either do a referral or work with you on selling the property.
the benefit to the public is they get access to thousands of exclusive opportunities not available anywhere else in the world.
the goal is to have every broker in the world collecting information and then placing it on ICIWorld to be shared with other brokers providing the ultimate in real estate information as an industry.
In other words, our members have the listings, Haves and Wants that other brokers add to ICIWorld . . .  and they have them . . . on their own websites to trigger business.
It is our goal to help every member get to the top of the search engines in their own market areas.
It is our goal to teach real estate brokers and salespeople how to recognize important information, exclusive information, open listings, etc. in addition to advertising their real estate board listings and then place it on ICIWorld.
We hear a lot of talk about information services. There already are MLS services which are vital to our industry.  I should know.  I too have been a broker for over forty years and served on MLS committee. But with the advent of the Internet, everyone is trying to sell properties themselves on the Internet. What they do not have is the network.  The network of thousands of brokers who are presently working with buyers.  Who know buyers and what they want.
Every broker and salesperson in the world can now expand their opportunities to do business working exclusive real estate information in addition to real estate board listings.
I too have been a broker in real estate since 1972, and a CCIM and AMP.
Once your information is placed, one click and reach the world it is available instantly to people in 138 countries  24/7.  They can find your information on ICIWorld on iPads, mobile devices, computers, shows, conventions, conferences, websites, through trade publications, by EMail, and much more just by you placing it on ICIWorld.  One benefit of the Internet and mobile phones is to help you communicate through this unique service ICIWorld that helps you serve the public and helps you make money.
Call for a free no obligation demo to learn how this works. It can be as easy as joining and placing your ads. And click on Search to make connections.
You will learn how all the information in your area, for all areas of the world, that is not on real estate boards can easily be worked here. Otherwise you are missing generating leads for yourself and not realize it.
Ask us to do a seminar for your real estate office or real estate board. See Seminars.
This exposure is something you can not do on a real estate board and is meant to fill in the gap in the marketplace for real estate that is available but for one reason or another is not placed on a real estate board.
One call off one piece of information and it can make one a lot of money.
Just one response pays for a lifetime of service. You should be triggering connections with others every 90 days or . . . you call us. You are missing something. See Our Pledge.
Keep in mind this is a service similar to classified ads in a newspaper. If you could advertise in a newspaper every single day of the year for free, would you? Then you definitely should be advertising on ICIWorld because it is similar and works out to be less than 1/10th of one cent per line per day.
It is inevitable that people search for what they are looking for.
It is searchable in all the search engines of the world
For the World Who Can Join?
For Executive Members of ICIWorld who are licensed real estate brokers and salespeople.*See Who Can Join"
It is free for the public.
The public can post ads free into Database 2, but for more information they must call a member of ICIWorld. This is actually a major advantage for the public because more exclusive opportunities become available. If a broker member of ICIWorld has information, a listing or buyer that can benefit you, would you like them to contact you?
unlimited ads
exposure
contact information is not made available to the public where scammers can collect your data and spam you.
licensed real estate brokers and salespeople can access the information and if they feel they can help you they can call you.
you make your own arrangements for compensation if any
contact a member of ICIWorld for more information and you will have a licensed real estate professional who can help in many ways. *In the USA and Canada members are either REALTORS (ie: members of NAR or CREA) or have a licensed from their State or Province to practise real estate. Check out their homes pages and social media to learn more about them and/or give us a call if you have any questions.
Types of Have and Want Ads
All real estate commercial and residential world wide.
All business opportunities world wide.
Unlimited price ranges
One can advertise their MLS Listings the same as you advertise a listing in the classified ads of a newspaper
One can advertise and network open and exclusive type listing information without identifying the property.
One can advertise what your buyers are looking for.
One can advertise tenants looking for space. Useful for tenant mandates as well.
This is direct advertising and networking to the world from your own personal computer.
Restrictions
In the USA and Canada you must have a real estate license to advertise in Database 1. Database 2 is open to the public to place information free but only members can access the contact information.
Real estate brokers and salespeople can advertise properties that they list personally in their own state or province only unless they have permission from a local broker licensed in another state or province that they would like to advertise something for sale or lease.
Real estate brokers and salespeople who own property anywhere can advertise their own properties.
The only restriction for members is for USA and Canada only. Members can advertise properties anywhere in the world unless their are laws restricting that in that country or their is a local real estate association to be respected with members on ICIWorld.
Recommendations
We recommend updating listings every 30-60 days and in no event letting listings go longer than 90 days old. The majority of deals are done at the top of the database for two reasons:
People get so busy working the top half of the database they do not have time to get to the bottom
New listings and listings modified after 30 days receive an extensive circulation treatment throughout the industry. They are circulated by EMail, 10,000 to 20,000 EMails deliver information daily, one per day at a time to individual people who are interested in real estate. Some people only get all their information from these EMails.
New people are subscribing to receive these EMails.
Listings appear instantly and automatically on thousands of pages throughout the Internet.
To maintain default listings on the ICIWorld Apps listings must be ACTIVE LISTING STATUS and less than six months old.
How to place information? See these two videos.
To Increase Your Net Worth . . . Increase Your Network.
Get Excited Start Today!
Sponsorship Program
Summary of Services
Request a Demo
Testimonials
Our Pledge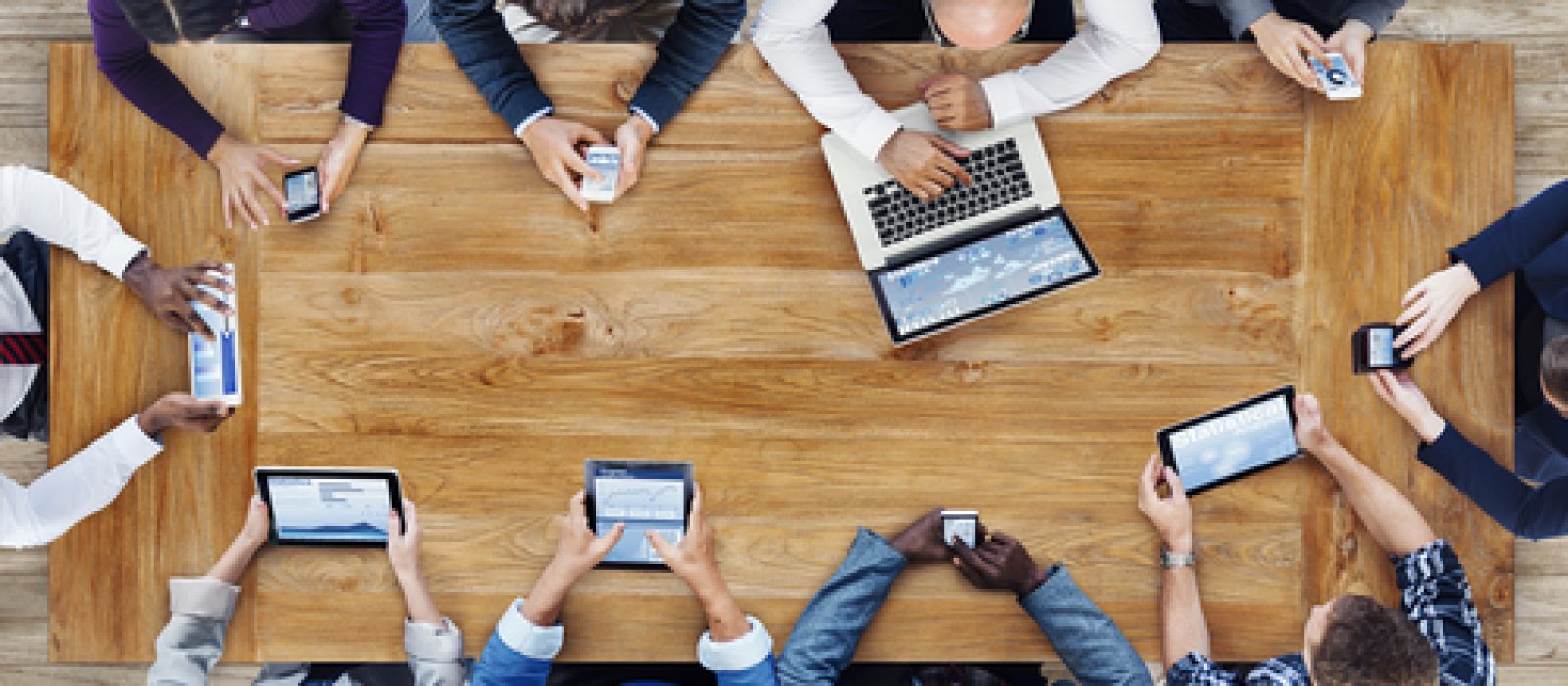 Expect to do business!