The Problem
                 …. The Solution
I remember being at the Toronto Real Estate Board (TREB over 44,000 members) in a CCIM breakfast meeting and we were doing a Have and Want networking, marketing session with about 50 brokers and salespeople members of the chapter.
One broker would stand up and mention he had a client that had a $4M shopping centre for sale.
Another broker would stand up and say he had a buyer for an industrial building $1M-$2M.
Another had an apartment building 52 units, etc.
If that met the criteria of another in the audience, they would hold up a business card to be collected and given to that broker.  They would follow up after the meeting and explore the opportunity to business.
65% of members in the audience had done deals with others in the audience.
I would write each opportunity down feverishly a pad of paper with a pencil and sometimes one could not keep up with it all.
Then I thought how the whole industry of brokers and salespeople who did not attend were missing out. How other brokers and salespeople in the industry probably had matches, connections to do business, with the audience of brokers and salespeople that day.
Three weeks after the meeting I was talking with a lawyer who had a buyer for a shopping centre and I searched my notes and could not find the broker who had presented a shopping centre "Have" at the CCIM meeting.
I thought about the connections being lost, not made.  The opportunities being missed.
It was frustrating.
There had to be a better way of capturing this information for the betterment of networking for CCIM's and the whole real estate industry world wide and on behalf of all the public, the prospects and clients that all real estate brokers work for helping them create wealth through real estate.
Up until now you could only place information on a real estate board to do business.  Or . . . talk to a few of the clients you had built up over the years.
Here was an opportunity to generate a showing and a possible $50,000 commission and I could not remember and did not have it written down from the meeting. I called a few others in the meeting and they could not remember.
It was at this point the concept of having a service that could make all the Haves and Wants in the industry available to others . . . was born.
In 1992 it was CIBBS.com Commercial Investment Bulletin Board System
I got into computers early and sitting down in my rec room with my son developed the first logo for the concept for a company which has provided a living to this day.
1n 1994 the solution became iciworld.com the first real estate domain name on the Internet.
We will cover the challenges to this day to grow the service but in another article at another time in an article first and a book we will be writing for all the naysayers and especially for all those who have supported the service to this day.
I especially thank my family, my dad and his wife, my mother, my brothers and sister, my wife who have allowed me to pursue this dream of this world service with all its struggles to this day.  And I especially thank all the real estate brokers and salespeople for their support and wonderful encouragement to this day to grow the service.
The market to this day is untapped to network information as I see it.  Not only in the USA and Canada but for the rest of the world. Prosperity comes from doing business and this service in 2015 can provide the vehicle to do business world wide and locally. Business that to this day is not done on real estate board for various reasons which is a subject of another article.
ICI stands for Industrial, Commercial and Investment Real Estate.
As of 2015 we have added residential as we have learned how to separate commercial from residential. And today there is more exclusive information available in residential as commercial such as in FSBO's and the like.
With the advent of the Internet there is more exclusive information that ever, watering down the organized ability of licensed real estate salespeople to network information.
Not any more.
Solution
ICIWorld
Now brokers and salespeople can collect information from a whole industry.
Licensed real estate brokers and salespeople are best positioned in the real estate industry to identify, collect and place information to network with the industry because it is they who first hear about opportunities in the first place.
Licensed real estate brokers and salespeople are the best people to collect information and display because of their training on how to qualify opportunities and protect the public.
Confidentiality is required if there is not a signed listing.
And in many cases confidentiality is required even if there is a signed listing.
For several reasons:
owners request
people will try to go behind the backs of real estate salespeople
people will try to outwait the listing expire date and go direct
if there is no signed agreement it is against the licensing provisions of having a real estate brokers or salespersons license to advertise and identify a proper without the consent of the owners in writing
owners can say, bring me in an offer and I will pay you a commission, but I do not want to give you a listing at this time.
for sale by owners want to try to sell it themselves. Get permission to help them and place it on ICIWorld. This network can work for you. When you get a call from advertising this opportunity, put a listing agreement in place to cover your showing.
properties coming for sale, make a list of inquiries and show the property once a listing is signed
developers have other parties who they are dealing with and do not want to tie themselves up with this one broker, but bring them in a deal and they will look at it. With their verbal permission, network this information opportunity without identifying the property. Put an agreement in place first before identifying the property
etc.
75% of the information on ICIWorld is of an exclusive nature.
The listings identify the people with the connections, whether the listings are new or old.
All listings are opportunities to network with others to do business.
For this reason we do not delete listings for five years.
However we give everyone the opportunity to choose how far back you wish to search.
The default on all ICIWorld mobile Apps and the mobile site https://iciworld.mobi is set to 90 days.
Members are reminded, if your listings, Haves and Wants are over 90 days old, they are NOT getting seen world wide in the mobile apps.
We teach how to recognize important information that can make a broker money and work it through the industry.
We provide these listings in ICIWorld Widgets which can be added to a brokers website so that a member broker only sends people to their own website.  This way they offer not only real estate board listings from their website but also exclusive listings that other brokers do not have.
This works for commercial real estate.
This works for residential real estate.
Feel free to contact us anytime.
We enjoy doing seminars for real estate brokers and salespeople.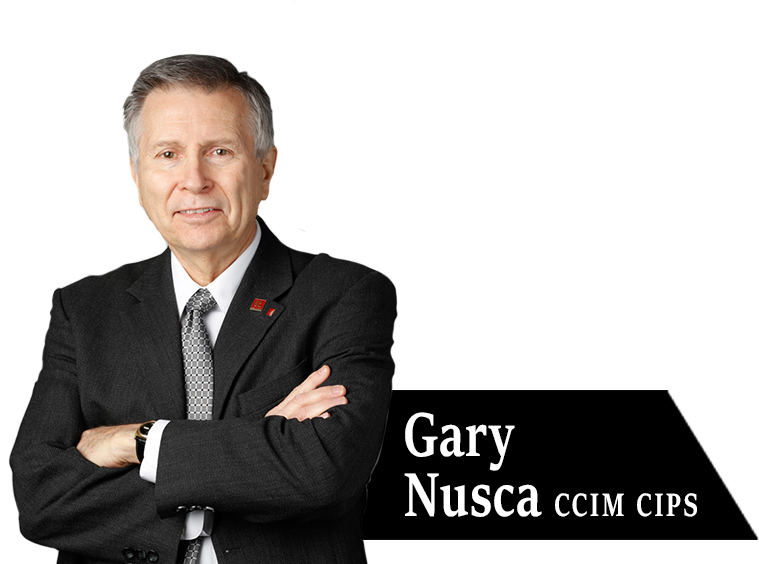 Sincerely
Gary Nusca, CCIM
ICIWorld.net, Inc.
416-214-4875
The beginning of:
www.worldrealestatenetwork.com
As an exit strategy we are open to listening to any and all in the world who feel they can accelerate the building of this service on behalf of the organized real estate industry world wide. There is literally billions of dollars of exclusive opportunities that can be facilitated with this service for every city and country of the world . . . now.