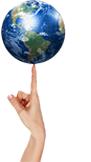 Search Help and Recommendations
Get an ICIWorld App for your smartphone. Go to the App Store or Play Store on your device and search the word iciworld and install it. It is information at your fingertips!
All devices including Androids and iPhones, Blackberries, Windows devices, etc. should also use your browser and go to https://iciworld.mobi Then add this link onto your home screen.
Apple and Android products will have two applications, the ICIWorld App AND the mobile version https://iciworld.mobi on their device. Let us know which you like better or use more.
On this page you will learn how everyone should be able to print a list of contacts for buyers or sellers for any kind of real estate literally within a minute.
You should be able to produce a list of contacts for buyers or sellers by Business Area and Business Category, use key words, all within a matter of seconds.
You should learn to search by date or age of listing and Status. We do not delete old listings. The buildings are still there.  The people are still alive.  Older listings are used for networking purposes. Make sure you know how to search the latest listings that in many cases provide for immediate showings and deals. See the age field and date of listing field.
Listings contain contact names and phone numbers that you can print out and to follow up.
Reply and send emails, visit a real estate salesperson's website that contains real estate information that you can search and resources to serve you.
Request a short demo. Contact us.
Why is this important? Because if you miss a connection for one transaction you can be missing doing a deal and not realize it.
You will learn how to get a list of real estate professionals by geographic area, specialty, language spoken. All with contact names and phone numbers and websites, etc. Executive Members and Referral Network.
See the latest new search tools below such as searching the latest listings by date, etc. You can restrict searches by date, by status, by area, by property type.
If it is taking you any longer after you tried to learn, simply contact us.  Before you can finish a cup of coffee, we should be able to answer questions, or any concerns that you may have. Some properties are sold within a few days. You will be plugged in. We recommend a demo workshop for one on one assistance.
https://www.iciworld.com/wordpress/wp-content/uploads/2018/08/worldfingertip-1.pngOnce you learn, you will have the latest buyers and/or selling opportunities at your fingertips.
75% of the information on ICIWorld is exclusive not on real estate boards. So you will now have the best of both worlds through members on the service.
One contact, one showing and if they like it, one deal.
This is making a lot of people a lot of money, providing a great service to a lot of people, and helping the public achieve their real estate and investment goals.
Everyone makes connections to do business or you call us. See Our Pledge.
Database 1 Search over 18,000 Have and Want Ads placed by Executive Members who are licensed real estate brokers and salespeople.  About 5,000 have publicly available contact information. For members, it is unlimited networking of Have and Want Ads for a year with a nominal membership fee. Members have full access to everything on the service. Readership and circulation is locally and to over 40,000+ people from over 100 countries plus 20,000+/- EMails deliver Have and Want information daily to the public by way of EMail List Servers.  Free to subscribe.
Database 2 FSBO Area Search over 14,000 Have and Want ads placed by the public free. Limited View.   Details.  Full Contact Information is available and circulated to Executive Members only. Contact a member for more information on any listing in this area. Free for the public to post. Make your own arrangements for compensation.
This service is becoming one of the largest searchable databases of real estate Haves and Wants in the world. See just a few of the deals being done.
Readership is world wide with people from over 100 countries. See Statistics.
For the Public: Find the newest buyers and selling opportunities within 15-60 seconds with new search tools below or contact us. And there are four ways to make a connection otherwise if you miss one, you can easily be missing doing a deal and . . . not realize it.
For Real Estate Professionals:  There are tools anyone of which can help you connect to do business. Miss one and yes, you can also be missing making a connection to do business and . . . not realize it. Make an appointment for a short demo for a fast overview of some of the search tools, and how to make this service generate business from your own website and provide a great service for your prospects and clients. See Widgets
Note New Search Tools:
It is information at your fingertips!
One transaction can make one a lot of money.
This service operates in real time with every listing dated.
We do not delete listings. You set your own search parameters for age of listings and status. All listings are used for networking and contact purposes.
Once you have searched, many members keep up to date with the new listings daily by EMail or click on the Latest listings for your city or property type and area or set the date field for just Active Status Listings within the last 30 days.
This applies whether you are looking for buyers or sellers.
Some developers for instance look for the latest tenants looking for retail, industrial or office space. Investors search the latest apartment buildings coming for sale, etc.
We recommend you set your own number of months to search. Many members make their contacts and do business with the older listings which identify people with whom they may be able to do business with.
We recommend every member update their listings every 30-60 days and in no event let them go longer than 90 days old. This is the new default setting on ICIWorld Apps now being rolled out for all mobile devices.
A real estate information service is more like classified ads in a newspaper unlike a real estate board type listing service.
In many cases, there is limited information to highlight the opportunity.
The advantage is that people who know about these opportunities can present them here for you in the marketplace not available on any other service.
More opportunities become available to you as a result.
There also can be a link to the full page of information on the brokers or salesperson's web site if it is on MLS. Make sure you always check Internet Links in each Have or Want.
Sometimes the owners of properties or the Executive Member of ICIWorld who are mainly licensed real estate brokers and salespeople are not at liberty to give you an exact address.
This is because there are a lot of exclusive opportunity type properties that are not on real estate boards.
Sometimes an agreement to show the property has to be put in place first before showing you the property or divulging the address of the property to you or identifying the property.
So you might see Toronto Restaurant $350,000 Making money . . . and that's it!
You must call the member of ICIWorld, develop and business relationship with him/her and go from there and give them a chance to put an agreement in place first.
They may have to put an agreement in place first to show you the property.
There are many search methods on ICIWorld to find information.
It is helpful for you to understand key word searching.
The letters otel are part of the word hotel and part of the word motel.
So search the subject line with these letters can find hotels and motels. Try typing otel here in the subject line. You get both hotels and motels because otel is part of each word.
Search the subject line and type in your city Try typing you city here in the subject line.
Naturally you can select a Business AREA along with it, as well as Have or Want.
Sort them by price
And now with the age field you can select to search Haves and Wants 30 days old, or 60 -180 days and more.
Old listings might be old listings but the buildings are still there, the people are still alive hopefully so the contact information can easily lead to networking with the other person to do business.  This is one of the true values of this service, is introducing you to people with whom you may be able to do business both on and off the service.  Develop a good business relationship with people and it can easily lead to doing other business.
Haves are the properties for sale and for lease. Wants are what people are looking for.
If you are looking for a property, search the Haves. If you are looking for a buyer for your property, search the Wants.
Almost everyone in the world now has a mobile device.
You can do these searches on ICIWorld on any mobile device.
Click here for details and to install the ICIWorld App on you phone.
It is our goal to eventually to have everyone in the world interested in real estate to have this app and be able to search real estate on ICIWorld.
A greater degree of safety and competence of this information is achieved by having licensed real estate brokers and salespeople filter this information through their hands.
Brokers and salespeople are best positioned in the marketplace to recognize and display this exclusive information in a competent fashion industry wide.
We invite all licensed real estate salespeople in the world to join.
We invite all members of the public to visit a members web site in your area. Search Members and see their web site. They should have more local information available and resources available to you. Make sure you place your Wants with them as well as your Haves. They have industry wide networking power through the thousands of web sites that we have provided links for them to display your information.
Prepared searches can be found clicking on Search on ICIWorld.
A search matrix is something special. It can give you one page, make a choice and within seconds your results for your possible next deal are on the screen.
Advanced Search Method with Contact Information in Subject Line
Search Advanced You Tube Video On our new iciworld.com site you will find Advanced Searches as a feature that you can click on.
Advanced Search Method without Contact Information in Subject Line
If you are only interested in one specialty like a certain kind of business.  There is a search that produces that result. If you add this to your home screen on your mobile device you can check it every once in a while for new Haves and/or Wants.  That way you are up to the second knowledgeable.  Send us an email of the result you would like to reproduce on your mobile device and then you can add it to your home screen. THIS IS A BIG TIME SAVER.  CLICK ONE BUTTON AND SEE THE RESULTS WITHIN A FEW SECONDS.
Some samples of buttons we think would be helpful for you to have on your mobile device depending on your interest:
Latest Shopping Centers (or any business category on ICIWorld) for sale in your province, state, city.

Latest buyers for Apartment Buildings (or any business category on ICIWorld) for your city, state, province.

Latest buyers and sellers for any kind of business.

Latest tenants looking for retail, office, industrial space to lease.

Latest space for lease.

Latest listings for your city
When we say Latest, this is up to the second in real time listings. If something was put on 10 seconds ago, you will see it if you have a Latest (for your city) button on your mobile device.
In addition you can always have the latest listings EMailed to you. See EMail List Servers
There are four ways to make a connection or you can easily be missing doing a deal and not realize it.
In some cases you will see Principals Only in the subject line. Click here to see how to understand what is going on and how to deal with it.
Any questions please feel free to contact us.
Search Help: There are many ways to search the real time database of Haves and Wants. If you work a city for instance, you can have a link on your mobile phone for your city. Press it, and within seconds get the latest listings today coming on the market. Keep in mind that 75% of the listings on ICIWorld are of an exclusive type nature for both commercial and residential that being our specialty. You can add any search link that you find on ICIWorld to the HOME SCREEN of your mobile device or computer.This way you can simply click on your mobile device on the link, and you will have the latest Haves, Wants or both for your particular interest including type of property and location. Samples set up links for:
latest shopping centers coming for sale in your area

latest of any business category coming for sale in your city

latest of anything in your city

latest of any key word

latest of any tenants looking for industrial, office or retail space for lease

latest buyers for any kind of property

latest listings in a state, province, city, country

latest residential listings, buyers and sellers for your area

latest power of sales

more.
This is information at your fingertips. You are only one click away from seeing the latest listings!!! There is a no charge to help you set this up on your mobile device. This is complimentary for every person who is interested. We like helping you because it helps you connect our members to do business.
90% of the millionaires in the world today did it through real estate. Developing good business relationships makes it happen. Meet people through this service and qualify and develop your network of people to do business with. Get excited.
ICIWorld operating since 1994 www.iciworld.com
Designed as a self service, automatically operating system, with minimal ads.
We like hearing from you.