VIP Executive Membership for Licensed Real Estate Brokers and Salespeople . . . World Wide.
Let your information do the networking 24/7! Add Widgets to YOUR website that trigger business!
After a one time setup Time Required
There are three choices to advertise, network all year long:
$319 for the year;
$40/month;
Ask a member to sponsor you, $240 for the first year.
Who Can Join | Statistics | Testimonials | List of Executive Member Services | Time Required | Demo
Global Assistance
– Instructions To Add a Have and Want Provided Upon Joining.
In the first 30 minute training session on request we show you how to place your Haves and Wants and get the Widgets ordered for your website. See Training and Support For Executive Members.
Search from time to time.
Make an appointment for assistance or a demo in your office over the phone by way of what we call a Webinar workshop. Generally 30 minutes. If more time needed we simply make another appointment with you. This is one on one assistance, at your own pace.
7am-4pm Eastern Time (New York, Miami, Toronto Time) See the World Time Clock
Every member makes connections to do business or call us.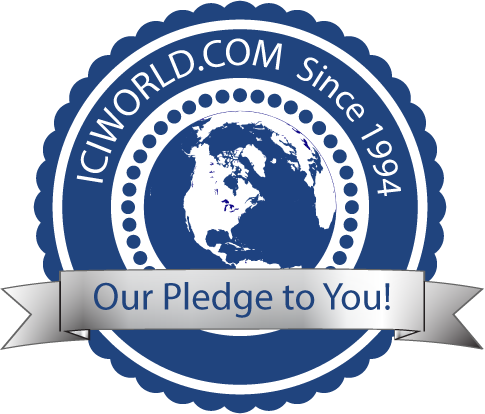 Measure your success: See Our Pledge: do not go longer than 90 days without doing a deal or business or generating a lead that you feel will lead to doing business some day or call us. There is a checklist of items to ensure you are generating opportunities to do business.
ICIWorld is like hiring a personal salesperson, a marketing and information assistant, to work for you, 24/7, all year long.
We provide systems for thousands of people to network information. One piece of information makes one a lot of money.
The moment you join contact our office, they will:
help you add listings, Haves and Wants if you need assistance.
show you how to get the instructions for the widgets to install on your website. You should forward them to your website designer.
provide immediate access to search everything, Database 1 and Database 2
send you instructions to add, modify and delete listings, Haves and Wants
make an appointment for an orientation workshop Webinar 30 minutes
On Line
Demo for any and all brokers and/or salespeople world wide.
Video How We Help Members Get Started
Also once started, our service operates like a doctors office for assistance. Make a 30 minute appointment and bring your questions or simply allow us to do a 2 minute checkup and immediately we know what has to be done to help.
Call USA 954-317-2327 Canada 416-840-6227 to book an appointment.
After hours and weekends 416-840-5787 or 416-214-4875.
Let ICIWorld (Since 1994) do the work distributing and displaying your information 24/7 on thousands of websites, by EMail daily distribution, in two world databases with very fast access, Apps, Mobile Applications for all people on the planet earth to see and network with you. Maximize your opportunities to do business.
You just have to place Haves and Wants and listings. We recommend that you keep them up to date every 30-60 days with two clicks each, and work the inquiries to show property, get offers, do business, etc.
Instructions provided on joining. Your information appears instantly on the Internet.
You will be networking directly with the world and generating leads from YOUR website.
We appreciate the opportunity to serve you.
Working smarter . . . not harder.
Invite us to do a seminar for your real estate office or association. See comments of attendees!