Testimonials Are Proof That Things Work!
 ICIWorld is a Global Broker's Real Estate "Information Listing Service."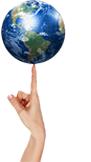 put video of salespeople happy.
Get excited as these people are. We should have a marching band come into your office in the morning.
You should call the following people on this page, "does this service work?"
These people are on the cutting edge of technology, working on information, not just listings, such as on a real estate board, although that is good too.
Real estate provides the highest return on investment on the Internet because just one lead can make a lot of money. Look below at the deals being done due to one connection made through this service.
Testimonials prove that every licensed real estate broker and salesperson in the world can benefit from this unique service. Suppose you are not sure how, just ask us. We will help every step of the way.
Learn how you can work information, not just listings on a real estate board, but everyone advertises their real estate board listings as well.
This is because no matter where in the world you are located the readership is here; locally and from people from 138 countries. Listings are connected and displayed on 18,000 pages on the Internet, on ICIWorld Apps for all mobile devices in the world, tens of thousands of emails delivering information daily to the public, listings appearing on 1,000's of other brokers websites penetrating the Internet, all by just placing one Have and/or Want. See Statistics.
All you have to do is place a Have and/or Want for them to see it! It is up to you to set a showing and do business.
And by placing Widgets on your home page it is inevitable that every single member trigger leads. It is up to you to do business.
And by searching on behalf of you buyers and sellers. Make connections to set up showings and do business.
Networking "Real Estate Information" Works
For commercial AND for residential real estate brokers and salespeople . . . world wide.
PDF File of testimonials of deals consummated
Brokerage sold an $11M shopping center placed on ICIWorld. He had over 30 emails requesting information. He responded by sending them information. He supplied confidentiality agreements to them. One broker that appeared serious signed the confidentiality agreement along with his client who signed as well. He sent them the financial information in the form of a brochure. The brochure had the address. They looked at it and prepared an offer. This was all done within 3-4 weeks. And it sold. Another job well done. This also is generating other business, contacts that can and will lead to other business. He also is working with a lot of other commercial agents and the public now on other opportunities.
---
Hello Gary,
Just to inform you that I have done 2 deals recently through ICI! It is, no doubt, the best online site in Canada for real estate – especially commercial. I've already sold:
"Bargain Shop" – in an extremely remote and small Northern Ontario area through ICI – another realtor saw my  posting and come up with her client's offer that has now been accepted.
 
Retirement Home in Niagara Falls – I contacted the owner who posted his ad on ICI – but was not able to sell on its own – the buyer saw it through my web-site and the deal has gone through – that was an example of using ICI and redirecting info through another marketing source.
I also got in touch with numerous investors and realtors through your website and most likely there will be more deals as a direct, or indirect, result of it.
Best Regards,
Leo Hara
Check out Leo's web site www.leonhara.com and the ICI World links which supply listings from other brokers. You'll see what Leo's talking about. – other brokers allow their listings to appear on Leo's site!
When a member of ICIWorld posts an ad it can appear on thousands of other brokers web sites…instantly. Now that is marketing!
Congratulations Leo on a job well done using the powers of the Internet and ICI World.
---
MEDICAL BUILDING ASKING $9 MILLION – SOLD!
Yes! I got the Buyers through Your site!! For Your Information:
The medical building that I had posted with you, I sold it FIRM with four offers!
Best Regards,
Nader Akhbari, Broker Of Record
www.TorontoHomesandBuildings.com
---
Kuldip Bassi, Broker of Record, Tri-city Professional Realty Inc., Brokerage reports two sales. He advertised a restaurant on ICIWorld and received calls. He showed one buyer another restaurant for $350,000 and sold it. Same for a condo for sale.
He received calls and he showed a buyer another condo $160,000 and sold it.
More than $10,000 in commissions.

---
Guy Scheiner,
Hi Gary,
I would like to thank you for all your help and support. I recently sold (conditionally) an Apt building around the $13,000,000 and I located the buyer through ICI World.
Although I advertised in the Globe & Mail and in the the Commercial Investor in addition to listing the property on the MLS, most of my solid leads came from ICI World.
I contacted professionals via ICI World and they responded immediately. Thanks again for your support and I would like to book a webiner next week to better understand how to fully utilize ICI's website.
Also, you mentioned that CCIM will have designation courses in Toronto, can you please send me information in that regards,
Best wishes,
Guy Scheiner, BA
Sales Representative
Sutton Group-admiral realty inc., brokerage
---
Brian Batchelar, Real Estate Sale Representative, RE/MAX Realty Services Inc., Brokerage – has done a few deals
An apartment building $12,500 commission, he was chatting with another real estate agent in his office who wanted an apartment in Windsor. Brian went to ICIWorld pulled off an apartment and gave her the info as a referral. He did not hear anything for 3 months and then got a cheque for 12,500 for doing a referral. It took 2 min. and 30 seconds. That was it!
Another deal he leased some office space in Brampton to a major company on the stock exchange. 3,000sf He had it listed, He got a call direct from prospective tenant. Showed the property and did the deal on the same day. 5 year lease $10,000.
Another was piece of vacant land in Muskoka. He listed it on ICIWorld and it sat for six months, got a call from an agent in Muskoka who arranged to see it and deal was done. Brian never did go to Muskoka. He showed it and sold it, $3,500 commission. He never did go to Muskoka.The apartment and office lease were on MLS and advertised and sold and leased through ICIWorld. Land was exclusive on ICIWorld.
---
Dave a buyer placed a "want" into Database 2 on ICIWorld for a commercial building for an investment. Several members called him with buildings. One of them was a Re/Max agent that had a building in Oakville for $550,000. It was for Dave's Dad who ended up buying it. Dave uses ICIWorld regularly.
---
Milia Kats Homelife Romano reports sold fve unattended laundromats. Double ended. She had multiple exclusive listings and placed them on ICIWorld. And  reported she sold an $8,000,000 apartment building in Hamilton, Ontario.
She received a great many number of calls and has a big waiting list for more.
---
One developer in Eastern Ontario reports he has done three deals in the past year directly from the Daily Digest emails that are sent out by ICIWorld with new listings. He also surprised us by saying that he does not visit the web site but receives all his information by email from ICIWorld Email List Servers and acts on information that way. If he sees a Have (property for sale) that he likes in the daily email he simply calls the broker or salesperson as there is a contact name and number for every new exclusive or MLS listings that is advertised.
Try out the EMail Servers for your State or Province for a minimum of two weeks to get used to the Haves and Wants. You can unsubscribe at any time.
EMail Servers It is not just the contacts, but ideas on how you can be gathering Have and Want information in your geographic area and placing it on ICIWorld to generate leads, showings and transactions.
---
Param Sidhu,CCIM, CEO-Broker of Record, Acres Real Estate Inc. – Commercial Real Estate Brokerage, has just informed me he has sold and leased several properties over the past year, such as leasing 24,000 sq. ft of industrial space, 1,000 sq. ft. offices, etc. He has sold 2,000 sq. ft of commercial retail condos.
---
Anand ("Nand") Murthy | MBA, CSSM, Statue RE Investments & Solutions just informed me he did two deals this last year as a result of ICIWorld.
---
Franco Palermo, Salesperson, CAPITAL NORTH COMMERCIAL REALTY, BROKERAGE just informed me of two industrial buildings he sold this last year, one for $2,500,000 and one for $1,800,000 and that he just received an offer on another one.
---
Recently Retired. Really enjoyed the ICI WORLD over 2 decades and made nothing but good clients from it. Lots of commercial $$$$$. You have the best commercial web program out there, I loved it.
Thx for all you've done for me over the many years! Gilles Brunet
---
Tony Sirozzotti, Sales Representative, HomeLife/Durham Real Estate Corp., Brokerage placed an 11 plex apartment on ICIWorld in July. Among the calls he received was from another real estate salesperson from Royal LePage. They sold it in Sept. and it closed in November.
Just under $1,000,000 and another job well done.The introduction was done through ICIWorld and they used the MLS listing for information to draw the offer.
---
Dorin Francis, Sales Representative with Realty Executives Plus joined the service in 2009 but did not start using the service until Dec of 2010. She jumped into several webinars which show how to use Internet services successfully. She started by searching Database 2 on ICIWorld and found someone who wanted to sell a church. She placed the information into Database 1 on ICIWorld. Someone called her about a month later. She showed the property to the buyer and they made an offer and purchased the property.
Approximately $2.4M in happy and satisfied customers and revenue for Dorin and now she has other buyers looking for more churches!
---
---
Erwin Stone, Broker, Royal LePage Heartland Realty, reports several deals such as 5 plexes and other residential income producing properties.
---
Brett Baker, Sales Representative, Coldwell Banker Commercial reports selling a shopping center in Scarborough for $1,300,000. He received 26 calls within two hours.
---
Scott Anderson, Broker, Re/Max Real Estate Centre, Brokerage placed a medical building on ICIWorld last year. It generated leads. He developed a business relationship with one of the buyers and during the following year sold five medical buildings to him for approximately $10,000,000. All started with one simple "Have" message on ICIWorld. Scott not only deals in medical buildings but also self storage and industrial buildings, and more.
---
John Ward, Sales Representative, Royal LePage Frank Real Estate Ltd. reports selling several types of property such as a school, land for $1.3M, doing retail leases, power of sale for a bank, and action on investment properties.
---
One broker place a $4,000,000 shopping centre on the Toronto Real Estate Board. He received 4 calls. He place it on ICIWorld and received over 30 calls and sold it. We recommend using both services as in one sense marketing is like fishing, you never know where your next deal is coming from. Use all the available competent resources you can.
---
Alex Sivasambu, B.Sc., MBA, Broker Coldwell Banker Sarazen Realty advertised an apartment building on ICIWorld for $6M. Over a year he had over 25 calls, showed it about 12 times, had offers and sold it. The prospect saw it on ICIWorld and used his own broker to buy it through Alex.
Alex says he gets 3-4 emails per week on his properties and honestly says it is a good tool and gets all kinds of leads.
---
Hi Gary,
I would say I get email at least once a week asking for more information on one or more of my properties, and have a number of clients come and inspect these. I would also say I have sold a number of my listings directly from the ICI WORLD and I have an ongoing correspondence with a number of prospects at all times.
Lorne Mallory, MBA, Broker / Owner, L/G COMMERCIAL Real Estate Inc.
---
Marian Hyjek, Sales Representative with Royal LePage Frank Real Estate reports he has sold three properties through ICIWorld, a gas station for $2,500,000, another gas station for $525,000, and an industrial unit for $440,000. He continues to receive calls and leads and showings. He says he receives as many calls as from commercial real estate magazine type advertising.
---
Kelli Baker, Sales Representative with Re/Max Spirit Inc. placed an industrial building on ICIWorld and within a matter of a few weeks received a call from a prospective buyer. A few months of negotiation and it resulted in a $76,000 commission double ender. It was a 9,600 sq. ft. building in Aurora for $1,900,000.
---
Keller Williams Real Estate Associates Brokerage, Inc., says he has done many deals through ICIWorld. He uses the Wants to get listings. He sends a link to Ontario Commercial and his customers see that he is well connected to buyers and sellers. By using ICIWorld he got a listing on a Car wash, drive through restaurant and sold it for $1.9M. He got a lot of calls! He has listed commercial buildings with apartments and small multi plexes.
He listed a storefront and apartment on Bathurst $439,000 on ICIWorld. And he got a listing on Lakeshore because of it and he sold it. He sold a few business franchises such as Pizzaville and Coffee Time, Flower stores and a cleaner through ICIWold.
---
Residential sold directly off the Internet! How? Read on.
---
Ron Tomblin, Sales Representative, Re/Max Escarpment Realty Inc. Brokerage joined ICIWorld and we promptly set up a web site for him. It includes a major residential component as well as commercial real estate listings. Someone from Great Britain did a search in Google for some special key words and found the listing on Ron's web site due to these special key words. We call it SEO or Search Engine Optimization. He had an associate in Oakville take a look at the property to see that it was as represented by Ron. It was sold and the buyer did not even leave Europe!
Ron chose ICIWorld as a personal marketing and information assistant. A very special web site was supplied. It contains both residential and commercial listings. Ron's listings are now available on Google.
Realtors who use technology benefit their prospects and clients. Job well done Ron!
---
Harry Mathur, CA, Century 21 Peoples's Choice Realty Inc. just informed me he sold a $12,000,000 hotel within two weeks of joining and is working on another one.
---
Hi Gary,
Just a note to let you know that I got an e-mail from a seller who was on the site, the result? A $1.295 Million sale of a town-home project in North east, British Columbia. Keep up the great work.
Ray Yenkana, CCIM, ABR, Associate Broker, Re/Max Little Oak Realty
---
Just wanted to let you know, I sold the $3 million plaza last week through exposure by ICI World. You're right, it works!!
Regards, John Grogan, Associate Broker, Royal LePage RCR Realty.
---
Dave Clarke, Realtor, Maxwell Realty Lethbridge reports the sale of a $4,000,000 feedlot cattle operation. Another broker saw that ad on ICIWorld, called him and the rest is history
Craig Bowden, Sales Representative, Mayhew Realty, works with tenants looking for space. He is what you would call a tenant rep. One of his clients was a furniture company looking for space. Craig placed his "Want" for space on ICIWorld. Another broker called him with 8,000 square feet of vacant space for lease. There was a lot of hard work by both brokers to put in place a ten year lease. Result? Leased out space, a new business in town to serve the community, jobs for people, commerce conducted in the spirit of service and free enterprise and of course…income earned for a job well done.
Many people do not have the time or knowledge to do all of this themselves, but with two licensed real estate brokers and ICIWorld they accomplished their goal.
---
Ted Davis, Sales Representative, Re/Max Eastern Ontario Inc. Ted has done one million deals AND fifteen referrals! Within 30 days of joining ICIWorld he advertised a commercial property. He received calls and although one particular person was not interested in the property he had advertised, Ted showed him another one which was on MLS and he sold it.
A million dollar type property, in a small town, all within 30 days of joining ICIWorld and at 8% commission!
We have often said it is not the listings on ICIWorld that are necessarily important, it is the people, but listings identify the people with whom you can do business. Developing good business relationships with people on this service is one key to achieving your goals.
By placing your Haves and Wants with members while developing good business relationships, you can find out about other opportunities not on this service.

By placing your Wants you may find out about one in the future that becomes available.
Secondly, Ted recently chose to spend time at home for three months to look after his new baby. He began referring out all the calls that he received on ICIWorld to others within his office. Basically they were five minute phone calls each. He did 15 referrals in 90 days! He was in a small town area country area where the average sales were $300,000 to $400,000. He was the referring agent, and the referral fees that he received averaged $2,500 to $3,000 each and many people were provided a good service as a result.
Multiply $2.500 minimum by 15 – that is not bad for a little $240 per year membership!
We know our method works for every single real estate broker and salesperson in the world no matter where you are located.
Most brokers and salespeople do not work referrals because they do not get the leads. Now you will with an economical membership. There are several ways to get the leads. We teach the powerful marketing methods to generate leads in weekly education and training sessions. It works for every area in the world no matter where you are located!
---
David Sohal, Bridgecan Realty Corp.
David placed an industrial property on ICIWorld 3.87 acres. He received about 12 calls within a few days. One was from a broker in London Ontario who showed the property and sold it. This is a great example of the power of the industry to cooperate and serve the public well.
Another time David was sitting at home, cruising on the ICI World, he did a key word search for power (power of sales) found one and sold a 25 unit power of sale in Niagara Falls for $325,000 with a Re/Max agent, sold in 3 days of finding it! David has also sold several shopping centers.
David just reported another sale of a gas station $1.1M with another broker who saw his listing on ICIWorld. He says he gets calls from his real estate board as well, but actually gets more calls from ICIWorld.
---
John just informed me of another $4,000,000 hotel he just sold.
Gary I just wanted to tell you that I sold another Motel in Niagara in the last two weeks, "The Surfside Inn" 31 units, Sold for $1,050,000. Sold to a buyer who found the listing on the ICI World web site. You are providing the very best site in the world for commercial real estate. I am honored and proud to be a long established member, your helping hand has been nothing less than spectacular.
Thanks again! John Campisano
---
Al Dharsee, Sales Representative, Right At Home Realty Inc. sold a 26 unit apartment building for $2,350,000. He placed it on ICIWorld and received about 10 calls in the first week from ICIWorld and 6 calls from his real estate board. One call was from a principal show saw it on ICIWorld and bought it. He says he has tried many other services but this is the best. See Al's web site and how ICIWorld links work to provide opportunities for Al to serve the public.
He also sold another a 16 suite apartment listed on the service by another member. Good work. Well done.
One never knows where their next buyer is coming from. We recommend that real estate brokers and salespeople use all available sources of marketing such as real estate boards,  newspaper publications, and social media along side ICI World.
Marketing is like fishing. If you could fish in three lakes at the same time you have a better chance.
We simply say you should include ICIWorld in your marketing plans as an important tool. To overlook a large segment of the population interested in real estate is simply missing opportunities to do business.
At $240/yr. ICIWorld should fit into everyone's annual budget. You should think of it as opening the doors to income because just one referral by itself makes you enough money to pay for a lifetime membership! One member broker has done 15 referrals. Everyone can and should do deals as well as referrals.
---
John Gallagher, Associate Broker, Blair Blanchard Stapleton Limited. A large hotel trust had tried numerous methods to sell one of their landmark Toronto hotels without any success for over TWO years. Using our proprietary marketing methods which included Gary's ICIWorld we were able to get the property under contract within 85 days. Not bad for a $21,500,000 property that was a fixer upper!
---
Bruce Cooke, CCIM, Commercial Sales Representative, Royal LePage ProAlliance Realty reports selling a $4,200,000 apartment building and an $800,000 office building. The buyer from Europe saw it on the Internet on ICIWorld and from all the information and the pictures made an offer subject to inspection. He flew over to see it, did his due diligence and bought it.
Hats off to Bruce Cooke for his world wide marketing efforts through ICIWorld. As a result I have now made contact with a new client that intends to invest in other properties.
It does not matter where your property is located on the planet earth. People throughout the world can see it if it is on ICIWorld. It is a high traffic center and will help you get traffic to YOUR web site and information.
---
Michael Perretta, Broker, Century 21 Associates Inc., reports selling an office building for $1,500,000. It was an exclusive listing not on any real estate board. He had more than 30 calls in a three week period. One was from one buyer and Michael sold it himself.
---
Ramesh Shahani, Vice President, Prudential Sadie Moranis Realty reports he has done four deals as a result of connections through ICIWorld. It was two industrial buildings, and one retail lease.
The retail lease was 1,500 sq.ft. He placed a Want for the retail lease for Yonge St. and a property manager called him.
---
Toronto real estate sales representative sells office towers $54,000,000 (triple net leased investment) as a result of connections made through information placed on ICIWorld. It started from a Want. Someone in the business saw this Want and knew about one for sale and contacted her. With due diligence and hard work over 8 months she made a six figure income in this one deal.
She has also sold several other smaller properties, and businesses as a result of contacts made through ICIWorld.
---
Sam Tassone, Broker, Blue Spring Realty Ltd. reports he has done four deals through ICIWorld. He says he receives more calls on his ads than from one of his local commercial real estate advertising publications.
Does this mean a person should drop other forms of advertising? No. It simply means everyone should be including ICIWorld as an important tool in their "business information toolbox." At only $240 per year for unlimited ads it is quite economical.
---
Jonathan Jakubec  joined as a principal as we did not have a member broker of ICIWorld in his area when he joined. See who can join.
He was looking for properties in South America at the time. He found that someone had placed a private FSBO in Database 2 for 17,000 acres in Peru. He bought it!
We recommend everyone in the world place their property in Database 2  it's free!
There is world wide exposure. This means readership for your information no matter where you are located! Portfolios of $40,000,000 have been sold as a result of connections made with people in Database 2!
Meeting people through ICIWorld has lead John to purchase an industrial building, more acreage, and properties that weren't even  on ICIWorld! He developed business relationships with people and did deals in Peru. It is the connections to people that we would like to stress is the true benefit of this service.
At present he is looking for Heritage Buildings in the USA, email Jonathan!
---
Douglas Rielly, Broker, Empire Real Estate Service Ltd. has sold three trailer parks as a result of connections he made through ICIWorld. In each case he got the buyer right from advertising on the service. They were all exclusive listings, not on a real estate board. They were all over $1,000,000. In his case he did not get many calls but the calls that he got were serious. They averaged six months to one year to sell. Doug specializes in recreational income property, trailer parks, golf courses, marinas, mobile home parks, etc.
He regrets not having got involved on the Internet and ICIWorld sooner, because he did not take it seriously. Now he is applying technology to his business and is profiting and serving his clients well.
---
Lou Mirabelli, Sales Representative, HomeLife First Realty Inc. He saw an auto garage For Sale By Owner. He asked the owner for permission to place it on ICIWorld. A month and a half later after receiving a few calls, he sold it to a buyer who had called off the ad he placed on ICIWorld. He listed it. He sold it. Job well done.
---
We could add fifty pages more . . .
If a member is not doing deals it is because of a material defect in his/her membership AND . . . with a 30 minute Webinar workshop we can identify and help you get on the road to success. Fix them and it can be like turning on a light switch, all of a sudden you start to get the odd call here and there, develop a good business relationship with someone, do a referral, show a property and when they like it, write the offer, get it accepted, make some money, move on to helping other people.
When you help people achieve their dreams and goals in real estate it is a very satisfying feeling.
Get excited. Everyone can network information! You just have to do it properly. We will help.
Simply make a 30 minute appointment for a workshop Webinar anytime or . . . for a short demo presentation on how this service is working to help the industry and to ask questions. Absolutely no obligation to join.
The professionals on this page and hundreds more are inspiration for us to grow the service. They should also be inspiration for you.
Learn how to identify real estate opportunities in the marketplace and how to work it through the industry in a competent and business like fashion. Ask us to do a seminar in your office or for your real estate association.
ICIWorld is a self help service and we get you started to help you with the maximum opportunities of the Internet while maintaining the lowest investment possible to maintain and continue services.
If you have a property for sale or lease, could you not be missing doing a deal now by not having it on ICIWorld?
Increase your network . . . helps you increase your net worth.
Let your information do the networking . . . 24/7.