Let Your Information do the Networking 24/7
Pay $319 in full and receive a 4 month bonus for a total of 12 months of service.
$319.00 Eight Month Subscription
______
$319.00 USD
See currency exchanger to convert any currency in the world to US Dollars.
Renewals are $319/yr. US (less than $1 per day)
---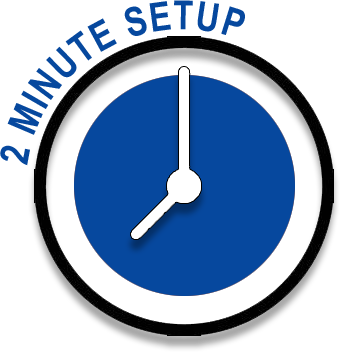 Payment Methods
Payable by Major Credit Card or Debit Card  LINK
A receipt is provided on line that you can print out along with "get started instructions."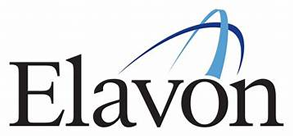 Pay Pal
After you have paid using Pay Pal, click on Join Now above and register in the database. It is basically your business card type information. After registering do not continue to secure payment but contact us any way convenient to you letting us know that you have made your payment and registered. We will upgrade your security level to full Executive Membership.
Cheque payments can be Mailed to:
ICIWorld.net, Inc., 3200 N.E. 7th Ct., Suite 303C, Pompano, Florida 33062
Affordable Monthly Membership payments
$40/mo.
You can convert to yearly anytime.
Minimum 3 months.
Click on Join Now, fill in your business card type information, register, then call 1-877-272-1721.
---
Follow These Steps to Gain Your Executive Membership Now!
In a few moments you'll have full access to everything ICIWorld has to offer!
Once you click Join Now you will be brought to our Membership Application Page, here's how to fill it out:
There will be a field called identifier.
You should design your identifier to be the first letter of your first name, all of your last name, all in small case letters, no spaces, but don't exceed eight characters.
Write down the ID and password that you designate yourself so you can log in easily next time.
Fill in the form as best you can, you will be able to modify it later.
You are setting up your profile, think of it as your business card which will be included in all your Haves and Wants automatically.
Proceed to payment.
Once your payment has been successfully made you will be able to print an invoice and your welcome package which is full of help and tips. You will even have the opportunity to print out your own marketing plan.
Immediate Access
Start to adding listings
See all the listings on our service include the private FSBO Area
Deal directly with principals
Access the Resource Center with links tailored for commercial real estate people
Access to all Training Videos
You should also book an appointment for a short orientation session at your convenience.
Your First Log In
Go to ICIWorld.com
Click on Log In
Click on Log In Member Management
Click on log in and log in and expire your password in one year. (That way you do not have to log in every time you come on.)
Click on Add/Modify/delete and add your messages. They are instantly on the internet and get sent automatically and instantly by the Email List Services throughout the world.
Over the next thirty days even more Email circulation and distribution takes place.
---
With Your ICIWorld Membership Everyone Generates Business or Call Us – See Our Pledge
For real estate brokers and salespeople world wide. See Who Can Join.
Place one ad (from 1-5 minutes) and reach the world. See deals being done.
Full Access to Database 1 Over $1 Trillion of Buyers, over $8 Billion of properties for sale and for lease
Full Access to Database 2 FSBO's Haves and Wants placed by the public.
Unlimited Have and Want Ads all year long. You can advertise real estate board listings AND information ie: exclusive opportunities.
Exposure on the Internet of all your listings all year long with links to your web site to generate leads.
Place one ad and reach a world market. It is in a world database accessible by the world.
Place one ad and it is instantly delivered to the world by EMail approximately 20,000 daily
Exposure for your listings on the ICIWorld App for iPhones, iPads, Androids, Blackberry's, Windows Devices accessible by up to 7 billion people.
Listings for Your Website Links to listings that include residential, commercial, power of sales, etc. MLS and Exclusive listings placed by ICIWorld members. FSBO Database.
Brokers Referral Program Generate Leads and do referrals.
Retired Brokers Program Generate Leads and do referrals.
Mobile Marketing Solutions for Your Website
Powerful Websites for You Mobile Friendly fifty different designs totally customizable, exclusive listings, delivery of new listings to customers, turn key setup.
Seminars to Generate Leads for Your Real Estate Team Understand and learn what it takes to generate leads, to help people and do business.
You'll also receive:
ICIWorld global directory listing
A database of your own listings on your website
Powerful listing tools; statistics, lists of buyers
Search Matrix for your company or group
Add, modify, delete, mark sold, unlimited Haves and Wants
Training and support in your office over the phone everywhere in the world by way of Daily Webinar Workshops!
Resource Center: Upon joining you gain access to business information that's been compiled over 15 years ideas, concepts, tips, tools that will benefit you the rest of your life
[vsw id="65444112″ source="vimeo" width="425″ height="344″ autoplay="no"]
Work Smarter Not Harder, Use the Power of the Internet!
Renew your Membership
Sponsorship Program
Summary of Services
Testimonials