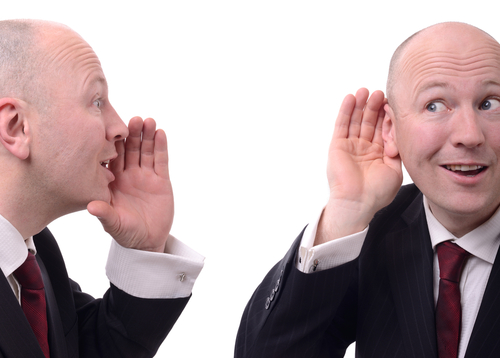 The Information Age For Real Estate Started When?

One tip can help sell a $75M office building or a $13M medical building.
Information is what you know about before you ever have a signed listing agreement to show a property.
It must be kept confidential until you have a signed listing agreement for two reasons: 1) against the real estate and business brokers guidelines 2) people can go behind your back.
It is endless transactions, from initial working information to listing agreements, after you make a connection and qualify the people.
See the testimonials.

ICIWorld is an association of real estate brokers and salespeople designed to provide every real estate broker and salesperson worldwide the opportunity to network information, not just listings. Working with exclusive real estate information can make much money and give the public more opportunities and choices.
The information age for real estate started in 1994 when we started ICIWorld.com, the first real estate information service on the Internet. In those days, it was Alta Vista, and there were fourteen of us.
Real estate networking information on the Internet has just taken a few years to catch up. After all, MLS started in the late 1800s to develop to get where it is today. And things are moving fast.
It was in the 1990's Bill Gates book "information @ the speed of thought" that I took to apply the thoughts of information in the real estate business, to network these thoughts that we talked about every day in the real estate business but never put on the Internet competently and professionally.
Yes, it met with resistance initially, thinking everyone was worried something else would take over MLS. It certainly was not ICIWorld in my mind as the founder. ICIWorld is a networking service. You can not write an offer from sketchy information in a classified ad. If you cannot get a signed listing from someone, you can work it on an information service like ICIWorld if you do not identify or place an address. Listing agreements must be established before divulging an address or identifying property. You could be in contravention of your real estate license, and people can go behind your back and purchase the property.
We teach this to real estate offices, boards and associations. See Webinars-On-Demand. ICIWorld YouTube Channel and our Vimeo Showcase.
We built it to help brokers and salespeople use the powers of the Internet and information technology to network worldwide while reducing the costs associated with marketing to make connections to do business in real estate.
We have similar memberships, only licensed real estate brokers and salespeople can join.
Members today share their opportunities and display world real estate Have and Want information on their websites and MLS listings.
Networking Have and Want information is a competitive edge in the marketplace where member brokers of ICIWorld offer not just MLS but also what I call an ILS – Information Listing Service.
See one of many websites powered by ICIWorld, www.iciworld.com
To see world listings, Have and Want information displayed on members' websites, see IDX Links Widgets of Listings, Have and Want information.
To get these links for your real estate website, request them upon joining.
The IDX Links of listings, Haves and Wants provide more choices for the public. And there is protection for the public because licensed real estate brokers and salespeople train in consumer protection.
We send the instructions to you upon joining that you can forward to your website designer.
It is members sharing digitized real estate information as well as marketing listings. 75% of the information is not on MLS.
Ultimately every broker and salesperson can share their real estate Haves and Wants with every other broker and salesperson and provide one world information service by displaying it all from their websites. See IDX Links.
We designed the service to grow for every real estate broker and salesperson worldwide.
We add geographic areas on request by members. We are not adding areas if there is no activity in an area. Be the first to request cities, regions, countries, etc. Contact us.
Think of it as real estate classified ads operated by real estate brokers and salespeople worldwide.
Members send their customers to their personal websites to see all the opportunities.
When I came into real estate in 1973, I learned from other successful brokers and salespeople that to achieve the highest and best price and terms for a client, you should include all the relevant marketing mediums in the marketplace if you can. Otherwise, you could miss out on achieving the highest and best price and terms for your client. Your marketing should include MLS services, relevant media, and competent marketing options. The reason is to reach as many people as possible to achieve the highest and best price and terms.
Only then did you do a proper job. Today we include other services such as ICIWorld, social media, websites, videos, EMail and other Internet marketing solutions. To do the best marketing job, you should consider including MLS, real estate publications, circulars, brochures, business cards, signs, open houses, contacting others knowledgeable in the area, and planting seeds by telling others.
The initial display of listings, Haves and Wants on ICIWorld is always less than 90 days old.
Executive Members are reminded to update their member records for the geographic areas that they work in, and specialties and languages spoken.
Search Executive Members and see your member record.
The network provides the power of every member to reach the world effortlessly.
This power gives the public more choices and the ability to have a chance for sellers to achieve the highest and best price and terms when selling.
That is why fourteen offers on a property from all the impressive commercial real estate companies in the GTA of $50M+ were generated in one case. But, in this case, two members of ICIWorld did the transaction. The reach is worldwide, global. And there has been a tremendous following built since 1994 when ICIWorld was the first real estate service on the Internet with ICIWorld.com. We say include it in your marketing or you can be missing achieving the highest and best price and terms and not realize it.
Now in the list of Executive Members, you may notice that if there is no member in your area, get excited. You can start representing that area for incoming and outgoing referrals.
Join. If you wonder if there is traffic in your area, search the FSBO Area and see the public posting information in your area. You could be the one to service them.
See testimonials
And working in exclusive type real estate opportunities provides more choices for the public.
And real estate brokers and salespeople are best placed in the industry to identify important pieces of buying and selling information and to work it in a compatible and professional fashion worldwide. Trigger a lead, qualify, put agreements in place, show property, and do transactions.
And who better to work in all kinds of exclusive real estate in the industry than licensed real estate brokers who protect the public because they are trained in consumer protection?
When you think about it, 90% of the millionaires in the world made it in real estate, and it is real estate brokers and salespeople that helped them do it.