Join and There Are Four Ways All Yearly Executive Memberships (Reg. $319/year) 
Can Become Free 
For The Next Ten Years and Likely A Lifetime


See members who have already earned enough to pay for a lifetime of services


1. VIP Discount Card
2. Income From Sales
3. Referrals & Sales From IDX Links' Leads
4. Refer Colleagues To Join



The ICIWorld Association of Real Estate Brokers and Salespeople 
Executive Membership
World Real Estate Information Listing Services
Designed For Every Single Real Estate Broker and Salesperson On The Planet Earth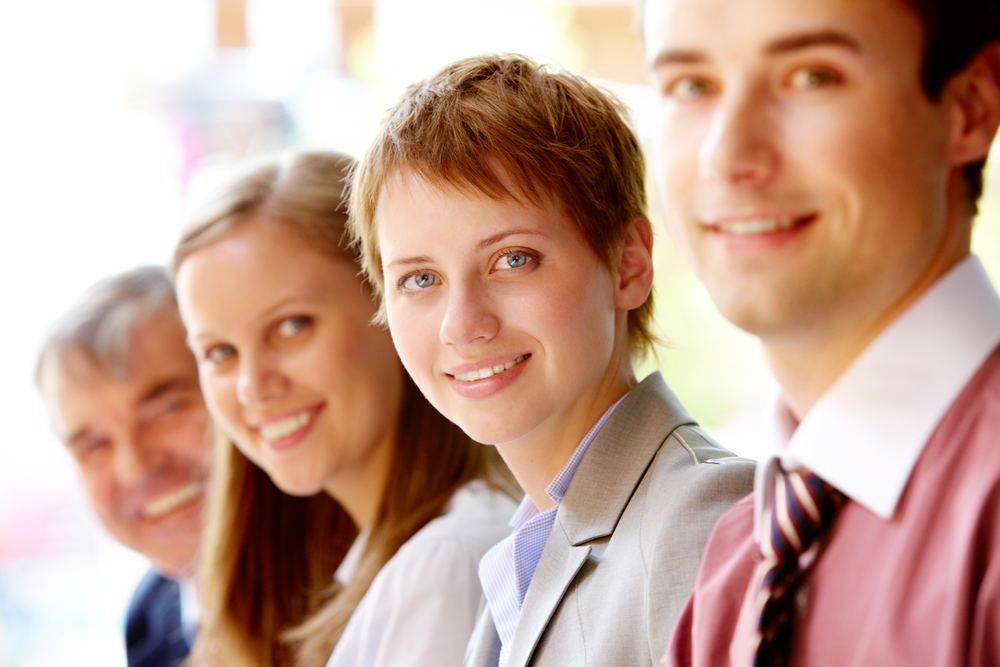 Join and There Are Four Ways All Yearly Executive Memberships (Reg. $319/year)
Can Become Free
For The Next Ten Years and Likely A Lifetime
1.
ICIWorld Corporate VIP Client Card Registration
Hundreds of dollars in discounts
Canada, USA
Introduced May 2023 at Realtor Quest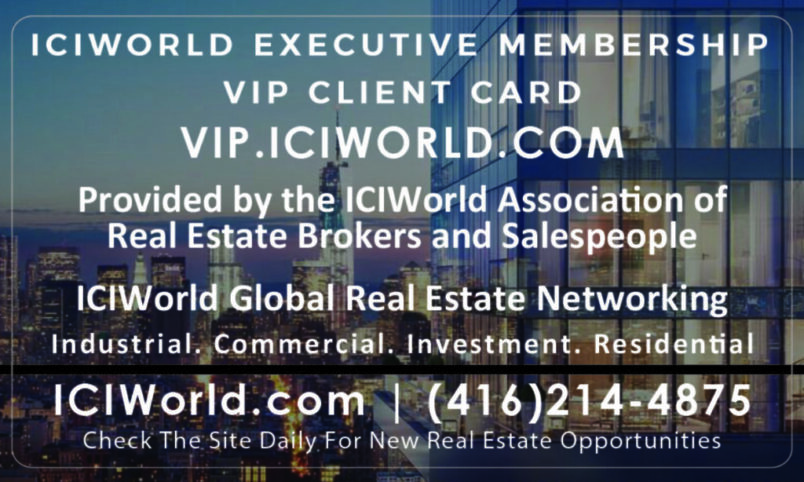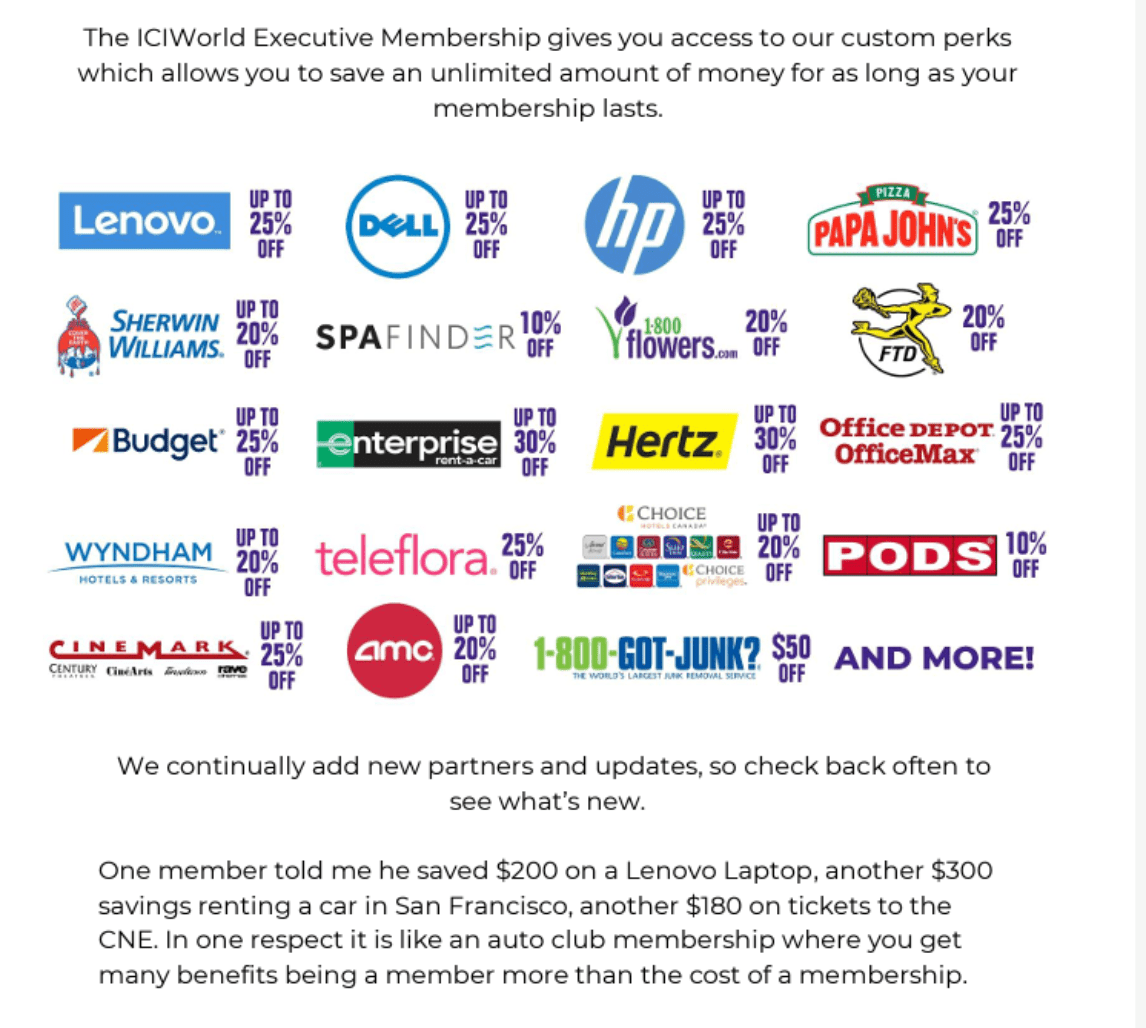 Join and There Are Four Ways All Yearly Executive Memberships (Reg. $319/year)
Can Become Free
For The Next Ten Years and Likely A Lifetime
2. Income From Transactions, Sales and Leases, Consulting, Fees, etc. And Building Contacts for lifetime.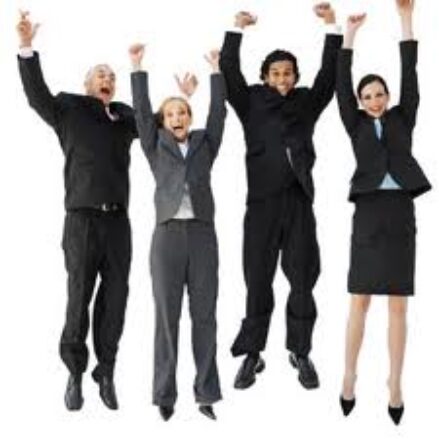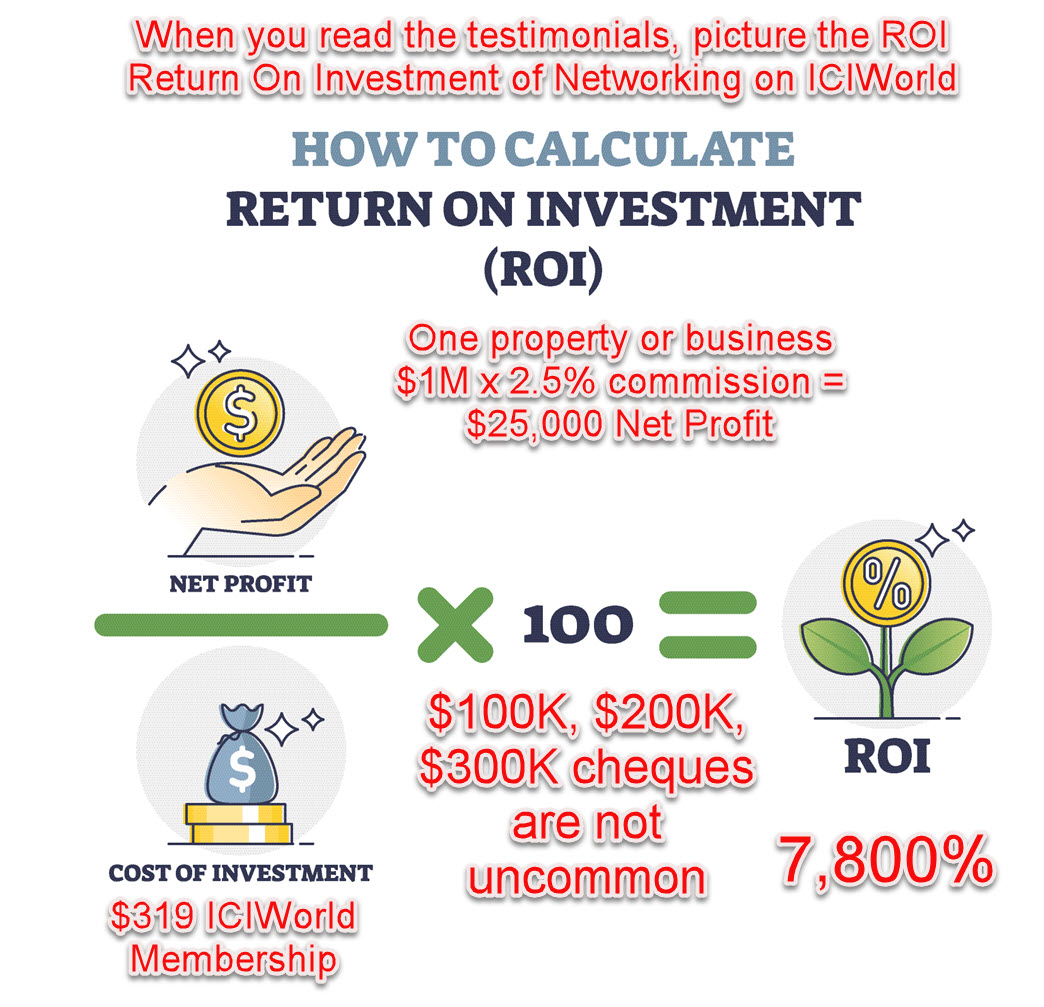 Unlimited ads per member.
ICIWorld IDX Links For Your Website. See sample websites of how world listings appear on your website. 2,000+ brokers now have them. 
Assistance by way of Zoom Appointment
Our Pledge – Everyone does business or give us a chance to help you.
A ten-year membership at full price would be $3,190. One little referral makes way more than that. And if you are not making money we find there can be any one of ten reasons. Just give us a chance to help.


Most of our member testimonials have already earned enough to pay for lifetimes of service. We know we can help you.


Join and There Are Four Ways All Yearly Executive Memberships (Reg. $319/year)
Can Become Free
For The Next Ten Years and Likely A Lifetime
3. Generate Referrals And Business From Leads From YOUR Website by displaying ICIWorld IDX Links of content of Have and Want opportunities.
Designed for every real estate broker and salesperson in the world. Can be modified to suit.
People will see how well you are connected into the marketplace by seeing all the active Wants, 100's of them, current and active, ready, willing and able to buy.
People have to contact you for more information on any listing.
This becomes opportunities for you to do business and referrals.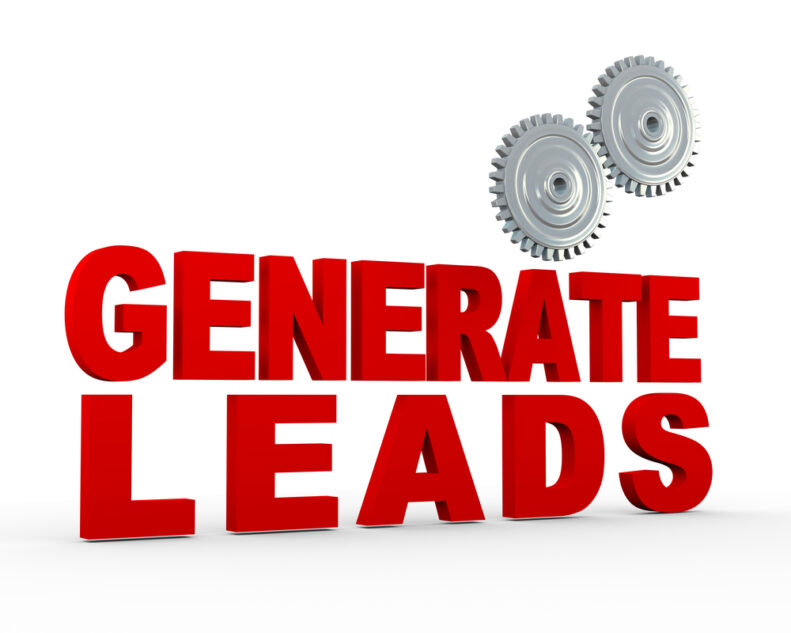 If there is one thing better than listing and selling it happens to be referrals. Why?
Because they take as little as 5-10 minutes or a little longer, and they average $3,000 to $10,000 to $15,000 and more.
ICIWorld helps you to generate leads from your website with The ICIWorld IDX Links for your website
Provide the database of real estate buyers and sellers that are on ICIWorld, to be on YOUR website, in a way that interests your customers and clients and in a way that YOU get the leads!
Get a call on a listing generated by the links on your website from ICIWorld and DO A REFERRAL to the broker who has the listing. "Tell them, I have a lead for you, is a 25% referral fee okay with you? " On a $3 Million property, commission $5% = $150,000, 75 to selling broker and 75 to listing broker. You would make 25% x 75,000 of the selling broker commission, almost $20,000 for doing a referral. Keep in mind 75% of the listings, Haves and Wants on ICIWorld are exclusive and unique not available elsewhere.
Or you can make arrangements to show the property yourself and make $75,000.
Generate leads from YOUR website from the unique content of listings, Haves and Wants shared by other real estate professionals.
One referral pays for a lifetime.
Add the ICIWorld IDX links to your website and generate leads that give you an opportunity to do transactions and referrals.

Great for part-time real estate brokers to do referrals to full-time professionals.
Great for full-time professionals to do referrals on listings, Haves, and Wants out of their area or expertise.
The content provides global networking for customers to deal with through you. You will be providing world networking from YOUR website.
It is inevitable to do business.
Join and There Are Four Ways All Yearly Executive Memberships (Reg. $319/year)
Can Become Free
For The Next Ten Years and Likely A Lifetime
4. A Referral Program If And When Your Get Your Colleagues To Join ICIWorld, YOU Benefit.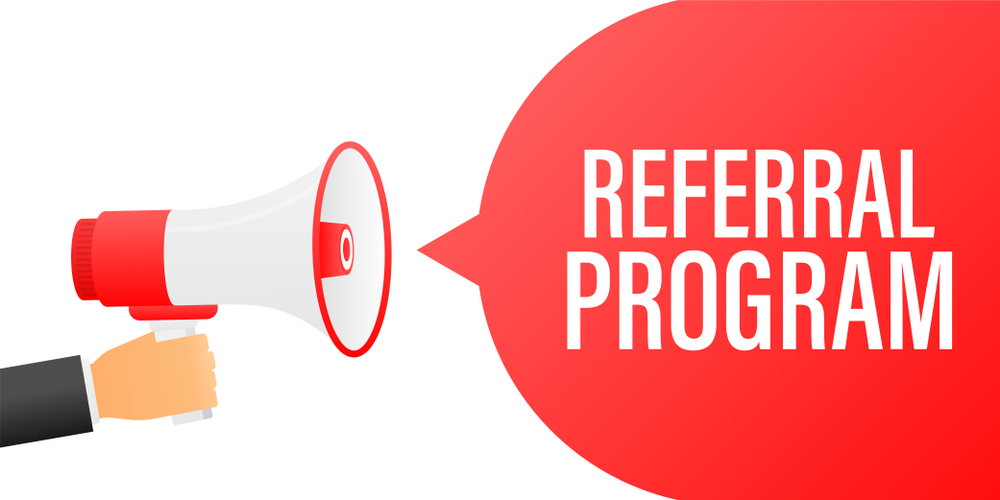 Invite colleagues, friends, and others with a real estate license to join us.
When they join, you'll save 25% on your renewal, and for every additional referral from you, we'll add three extra months to your membership.
If you refer five individuals, you can renew your membership for just $240 for one year and get an entire year for free ie: 4 referrals x 3 months each.
As for the new member that you refer, they can join for a one time special per member of $240 for one year and three months if they use the link provided by you.
ICIWorld Executive Membership Summary of Services Click Here
FOR ALL EXECUTIVE MEMBERS OF ICIWORLD

The ICIWorld Executive Membership VIP Corporate Client Card Registration provides discounts throughout the year for various products and services. 
If and when you use it to save money, make your membership in ICIWorld free.  
Pay $319 in full and receive 12 months of service. And receive the registration entitling discounts.
You will receive the HST back; the rest is tax-deductible and in Canadian Dollars.
USA
$319
Canada
$319.00 Eight-Month Subscription
$41.47         HST 13%: (HST Registration #820786093RT0001)
______
$360.47
Receipt provided for Tax Deduction, Credit for HST, and Canadian funds.
Instructions are all on the Log In Member Management Page at iciworld.com provided on joining.
---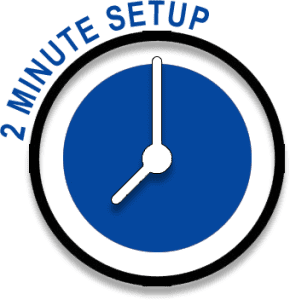 You will have full access upon joining. 
We recommend a minimum of a one-time orientation appointment with us using Zoom.
 Full instructions are on the Log In Member Management Page. #1 Printout Instructions. #2 and #3 How to Place Effective Haves and Wants. #5 Webinar On-Demand How to Work Exclusive Real Estate and #6 Networking, #7 Social Media, #8 Global EMail List Servers, #9 Ordering IDX Links for your website. #10 Websites,  
Payable by Major Credit Card or Debit Card, 
A receipt is provided online that you can print out along with "get started instructions" we will also email these to you; it works very smoothly.
Pay Pal
After you have paid using Pay Pal,
click on Join Now above and register in the database. It is your business card-type information. After registering on ICIWorld,  do not continue to secure payment (because you have just paid with Paypal) but contact us any way convenient to you, letting us know that you have made your payment and registered. We will upgrade your security level to full Executive Membership.
Cheque payments can be Mailed to:
ICIWorld.net, Inc.
131 Bloor St. W., Suite 200
Toronto, Ontario M5S 1R8
Canada
Affordable Monthly Membership payments
$40/mo. + hst where applicable
You can convert to yearly anytime.
Click on Join Now, fill in your business card type information, register, then call 1-877-272-1721.
---
Follow These Steps to Gain Your Executive Membership Now!
In a few moments, you'll have full access to everything ICIWorld has to offer!
Once you click Join Now, you will be brought to our Canadian Membership Application Page; here's how to fill it out:
There will be a field called identifier.
You should design your identifier to be the first letter of your first name, all of your last name, all in small case letters, no spaces, but don't exceed eight characters.
Write down the ID and password that you designate yourself so you can log in easily next time.
Fill in the form as best you can; you will be able to modify it later.
You are setting up your profile. Think of it as your business card, which will be included in all your Haves and Wants automatically.
Proceed to payment.
Once your payment has been successfully made, you will be able to print an invoice and your welcome package, which is full of help and tips. You will even have the opportunity to print out your own marketing plan.
Immediate Access
Start adding listings
See all the listings on our service, include the private FSBO Area
Deal directly with principals

Access to all Training Videos

Order Widgets for your website
You should also book an appointment for a short orientation session at your convenience.
Your First Log In
Go to ICIWorld.com
Click on Log In
Click on Log In Member Management
Click on login and login and expire your password in one year. (That way, you do not have to log in every time you come on.)
Click on Add/Modify/delete and add your messages. They are instantly on the internet and get sent automatically and instantly by Email List Services worldwide.
Over the next thirty days, even more, Email circulation and distribution take place.
---
With Your ICIWorld Membership, Everyone Generates Business or Calls Us
See Our Pledge

For real estate brokers and salespeople worldwide. 
Place one ad (from 1-5 minutes) and reach the world. See deals being done.
Full Access to Database 1 Over $1 Trillion of Buyers, over $8 Billion of properties for sale and for lease
Full Access to Database 2 FSBO's Haves and Wants placed by the public.
Unlimited Have and Want Ads all year long. You can advertise real estate board listings AND information ie: exclusive opportunities.
Exposure on the Internet of all your listings year-round with links to your website to generate leads.
Place one ad and reach a world market. It is in a world database accessible by the world.
Place one ad, and it is instantly delivered to the world by EMail approximately 20,000 daily.
Exposure for your listings on the ICIWorld App for iPhones, iPads, Androids, Blackberrys, and Windows Devices accessible by up to 7 billion people.
Listings for Your Website Links to listings that include residential, commercial, power of sales, etc.  MLS and Exclusive listings placed by ICIWorld members. FSBO Database.
Brokers Referral Program Generate Leads and do referrals.
Retired Brokers Program Generate Leads and do referrals.
Powerful Websites for You Mobile Friendly fifty different designs totally customizable, exclusive listings, delivery of new listings to customers, turn-key setup.
Seminars to Generate Leads for Your Real Estate Team Understand and learn what it takes to generate leads, to help people and do business.
You'll also receive:
ICIWorld global directory listing
A database of your own listings on your website
Powerful listing tools; statistics, lists of buyers
Search Matrix for your company or group
Add, modify, delete, mark sold, unlimited Haves and Wants
Training and support in your office over the phone everywhere in the world by way of Daily Webinar Workshops!
Resource Center: Upon joining, you gain access to business information that's been compiled over 15 years of ideas, concepts, tips, and tools that will benefit you for the rest of your life
Use the Power of the Internet to Work Smarter, Not Harder
Renew your Membership
Sponsorship Program
Summary of Services
Testimonials
Summary:
Lucrative Opportunities: One transaction in 10 years can yield $25,000 in profit and pay for a lifetime of seven memberships. Make a connection by going to ICIWorld.com
Our Pledge. Every member should either do a transaction or referral every 90 days or, at the very least, trigger leads you feel will lead to a deal or referral. A growing percentage of our members have done 2-5-10-20-30 deals.
Consistent Earnings: Our pledge to members ensures you have deals, referrals, or leads every 90 days, providing income or give us a chance to help you.
Vast Market: With over five billion internet users, you have access to a massive potential client base.
High Returns: Each member can expect over 100% ROI with ICIWorld due to significant sales commissions and referral income.
Testimonials: Numerous successful Realtor professionals have found success with our platform, demonstrating its potential. Literally hundreds of millions of dallars in transactions.
Substantial Commissions

: Earn sales commissions ranging from $10,000 to $50,000 to $100,000+ and more, providing excellent ROI on your membership.



Leverage Referral Income: On average, earn $3,000 to $15,000 and more through referrals, further increasing your ROI.
Exclusive Benefits: Utilize our NEW VIP CLIENT CARD to access discounts, leading to additional ROI on your membership.
ROI from the Start: Even with minimal use of the VIP Corporate Client Discount Card and saving $300+, you achieve 100% ROI.
Designed for Success: Our service ensures every member generates 100% or more ROI on their investment; otherwise, you are missing doing something, and we can help.
Dedicated Support: We are committed to helping you succeed and pledge to provide assistance whenever needed.
Global Real Estate Networking: Join our community to do business successfully with brokers and salespeople worldwide.
Leveraging the Internet: Our goal is to make the Internet a powerful tool for real estate professionals, lowering costs while maximizing opportunities.
Licensed Real Estate Professionals: All information flows through licensed brokers and salespeople, offering public protection and choice.
Opportunity for Growth: Networking information triggers leads, offering brokers and salespeople increased income potential.

Experience

Since 1994 as an information and marketing assistant to brokers and salespeople. See successful Realtors.
Win-Win Situation: We strive to create a mutually beneficial environment for real estate professionals globally.
We look forward to serving you and supporting your success.
Management.
The ICIWorld Association of Real Estate Brokers and Salespeople

USA 954-317=2327 Canada 416-777-2633 North America Toll Free 1-877-272-1721
To provide efficient and maximum-quality assistance one on one, please
Make An Appointment
This keeps our costs down and allows us to pass on the savings to you.
At your appointment time we will be using Zoom.