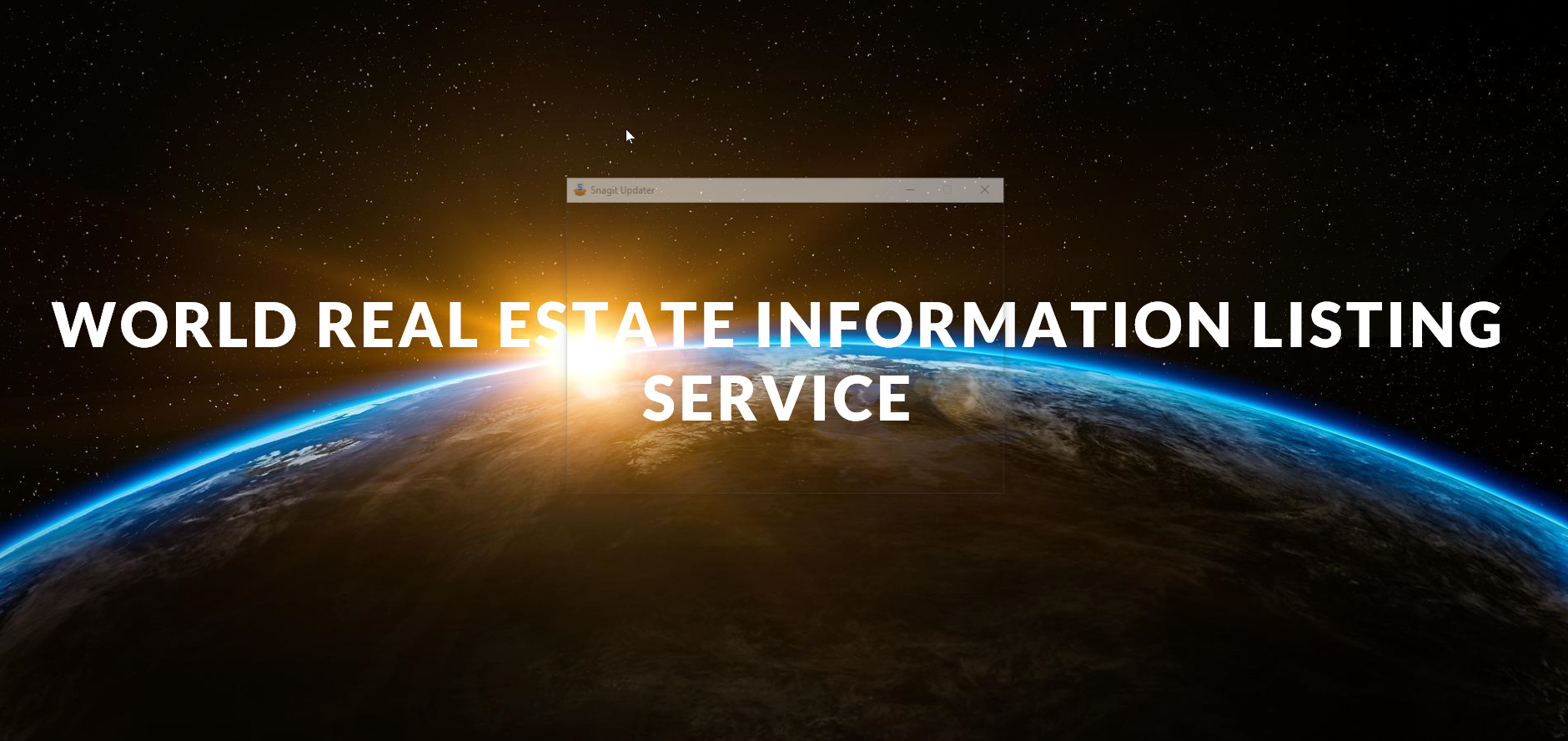 World Real Estate Information Listing Service is powered by ICIWorld. One of 100+ ICIWorld websites that generate leads for members, not counting 100,000+ pages on the Internet that link to information on ICIWorld built up since 1994.
October 2, 2023
NEW DEVELOPMENT!
Members now get inquiries by EMail Alerts from customers who visit their website and see a listing, Have or Want, that interests them. All provided by the ICIWorld IDX Links from information shared by other member brokers and salespeople. We never had that before.
Regarding the IDX Links on YOUR WEBSITE.
When someone clicks on a message, they can send you an inquiry by EMail called an Alert.
We never had this before.
Some are hailing this development as the most significant advancement in the real estate industry since the inception of the Multiple Listing Service (MLS). But we leave the judgment to you.
It is the combination:
Receiving an EMail on an inquiry on a networked piece of information called a Have or Want.
Compiling all these thoughts into a world database so brokers and salespeople can trigger leads from these thoughts on their websites!
These are thoughts! Not necessarily signed listings! If your developer wants some development land. That is a thought. For example, it is a Want: Wanted Development Land, etc. Commercial or Residential, price range and geographic areas desired. These are not signed listings.
Someone who wants to sell their land but does not want to give you a listing that is a thought; it is not a signed listing. There is a unique way to network that information.
IDX links compiled by ICIWorld and shared on the Internet since 1994 are like real estate classified ads on YOUR real estate website, and now, as of October 2, 2023, with EVERY INQUIRY FUNNELED BY EMAIL DIRECTLY TO YOU!
Every member should have them, or you are missing triggering leads automatically and do not realize it.
And for those who are not aware of the power of networking information, not just listings, please do read on.
What is ICIWorld?
It is a solution that has the potential to benefit brokers all over the world in their efforts to serve both prospects and clients. This innovation is the Information Listing Service (ILS) powered by ICIWorld. The ability to network information globally on the Internet, in a world database powered by ICIWorld since 1994, offers a confidential platform for sharing valuable information.
Make a connection, qualify the buyer, seller, and situation, and put an agreement in place to show the property and do business.
See over $1 Billion in sales consummated by members of ICIWorld. Proof that networking information works. And that it is real estate brokers and salespeople who are best positioned in the industry to identify, collect and professionally display this information on ICIWorld and share it with the world.
Of course, the benefit to the public is immense. More choice and protection because real estate brokers and salespeople are trained in consumer protection.
Often, a real estate broker cannot get a signed listing for sale or lease to put on MLS. Sometimes, it is desirable to necessary for confidential reasons not to put it on MLS. Typically, an owner says, "Bring me in $2M dollars to sell my property or business, and I will pay you a commission, but I do not want to give you a listing at this time."
If you could only find a buyer and then go back to the owner and make arrangements to show it, you can do business where it was not possible before.
What made MLS such a game-changer was its fundamental principle: "If you share your listing with me, I will share my listing with you." What excites us about The ICIWorld Global Real Estate Networking Information Listing Service remains similar—a platform for secure and efficient information in a confidential manner and sharing globally.
ICIWorld has diligently perfected this Information Listing Service since 1994, ensuring seamless integration within the real estate industry. This platform is designed specifically for real estate brokers and salespeople to serve the public.
So, what exactly is ILS provided by ICIWorld? It's a comprehensive global real estate information listing service database containing exclusive shared information. It can be seamlessly integrated into every real estate broker and salesperson's website, much like you integrate MLS. We proudly call it ILS, and it's powered by ICIWorld.com, an entity that has been operating successfully since 1994.
We believe all real estate brokers and salespeople should have MLS and ILS. These platforms provide the opportunity to network exclusive real estate "Have and Want" information, sharing it with others. By doing so, you can trigger leads, generate business, and help people interested in what others have and want.
Imagine showcasing how well-connected you are to potential buyers called Wants or offering exclusive opportunities in the marketplace that aren't available elsewhere called Haves. That's the power of ILS, an information listing service ICIWorld provides.
Over 2,000 brokers and salespeople have already embraced this innovation, and you can too. You can start for as little as $30 per month and switch to yearly anytime, with, of course, opportunities to earn much more in return.
Our pledge to all members is simple: schedule a 15-minute demo with us, with no obligation to join. We will demonstrate how you can make money both with and without joining because it benefits our members for you to know how to make money with them. We believe that all registered real estate brokers and salespeople, including members of NAR and CREA, should consider becoming members.
With ICIWorld, becoming an Executive Member means you'll primarily engage in two activities:
Manage your listings, Haves and Wants, just like classified ads in a newspaper—adding, modifying, marking sold, and deleting listings. We will guide you to ensure you handle confidential information appropriately and effectively market your real estate board listings, emphasizing the location of your properties.
Search periodically to make connections and network with others, discussing things beyond what's on the service. You can build your own CRM from contacts using the ICIWorld App and computer-based searches. You should be able to make connections within 24-48 hours by contacting potential clients with Wants, enabling you to set up showings swiftly.
In summary, we invite you to consider ICIWorld as one of your personal marketing and information assistants—a platform specializing in networking real estate "Have and Want" information confidentially on a global scale.
Join us in embracing this exciting leap forward in the real estate industry, and let us help you thrive in your endeavours.
Many websites are being rolled out, all powered by the ICIWorld.com database.
Gary Nusca, CCIM, CIPS, Realtor, Broker
Manager and Founder
The ICIWorld Association of Real Estate Brokers and Salespeople