First Experience With AI Artificial Intelligence
exclusiverealstate.ai 
To be developed as we learn how to make AI work for our industry.
If you can help in this regard, please feel free to contact us.
by Gary Nusca, CCIM, CIPS, Realtor, Broker 48 Years,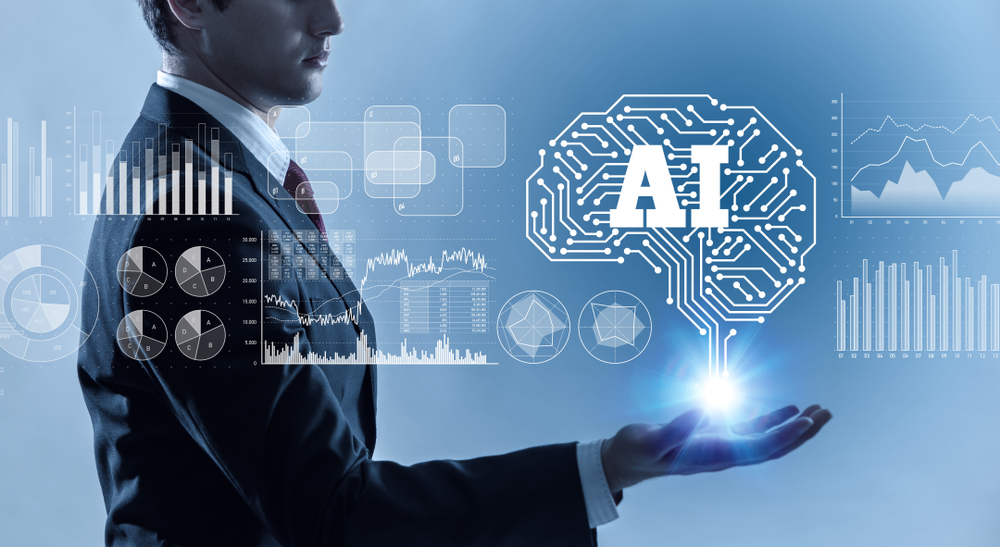 My First Experience With AI Artificial Intelligence


The ICIWorld Association of Real Estate Brokers and Salespeople, founded in 1994, specializes in helping real estate brokers and salespeople worldwide serve the public with more choices with global real estate networking of real estate Have and Want opportunities that are not listed, but networking the opportunities confidentially.  Member brokers and salespeople also market their commercial real estate listings worldwide. 
The ICIWorld Association of Real Estate Brokers also supplies IDX links of the exclusive real estate Have and Want opportunities in real time for links that can be used internally and/or externally for real estate companies, associations, and boards. It is sharing information. See ICIWorld IDX links for Realtors. www.iciworldidx.com links for the industry is being developed for the real estate industry worldwide. Join us in developing these information and technology tools. Connecting with information opens a new revenue stream for all involved. See testimonials.
ICIWorld has many websites. They are all powered by ICIWorld.com since 1994 and work smoothly to this day.
We are working on developing AI tools for members and the public over the next six months and beyond.
The following was our first experience with AI. 
Gary: All I did was type in "real estate exclusives."
AI Response:
Real estate exclusives refer to a type of listing agreement in which a seller of a property gives a real estate agent or broker the exclusive right to sell the property. In other words, the seller agrees to work only with the agent or broker during the term of the agreement, and not to list the property with any other agents or brokers. This type of agreement can be beneficial for both the seller and the agent, as it allows the agent to focus on selling the property and potentially earn a higher commission, and it allows the seller to have a dedicated representative working on their behalf. The terms of a real estate exclusive agreement, including the length of the agreement and the commission structure, are typically negotiable between the seller and the agent or broker.
On ICIWorld.com we cooperate on exclusive listings unlike this definition. But we do it confidentially by advertising the opportunity before putting a listing in place. It may be a piece of information that we are networking.
AI:
On ICIWorld.com, it sounds like exclusive listings are advertised as opportunities before a formal listing agreement is put in place. In this case, the listings are being advertised confidentially, which means that the details of the property are not being disclosed to the public. This approach can be a good way to test the market and gauge interest in the property before committing to a formal listing agreement. It can also be a way for the seller to work with multiple agents or brokers to find the best fit, while still maintaining a degree of confidentiality.
Gary:
IDX Links
AI:
IDX links, or Internet Data Exchange links, are used by real estate professionals to share listings and other real estate-related information with each other. IDX allows participating brokers to display each other's listings on their own websites, and it also allows brokers to search for listings in the MLS (Multiple Listing Service) database and display them on their own websites. This can be useful for real estate agents who want to provide their clients with access to a wider range of listings, and it can also be useful for consumers who are searching for real estate online and want to see all of the listings in a particular area.
Gary:
ICIWorld.com
may be the first real estate information service on the internet founded in 1994 to provide IDX real estate links for real estate brokers to put on their websites to share exclusive opportunities that are not on real estate boards. The eventual goal is to have each individual salesperson in the world provide all the exclusive opportunities in the world from their individual websites so dealing with one agent gives you access to the world of information when they all participate. You could say that it is information at the speed of thought a book written by Bill Gates for the benefits of the benefits of the internet in this case applying it to the real estate industry worldwide.
AI:
ICIWorld.com
sounds like an interesting platform that has been around for a long time and has a unique mission of providing IDX links to real estate professionals in order to facilitate the sharing of exclusive real estate listings and opportunities. It is certainly true that the internet has revolutionized the way that real estate is marketed and sold, and platforms like
ICIWorld.com
that provide IDX links and other tools for real estate professionals to use in their business can be very useful for helping agents and brokers to reach a wider audience and provide more value to their clients.