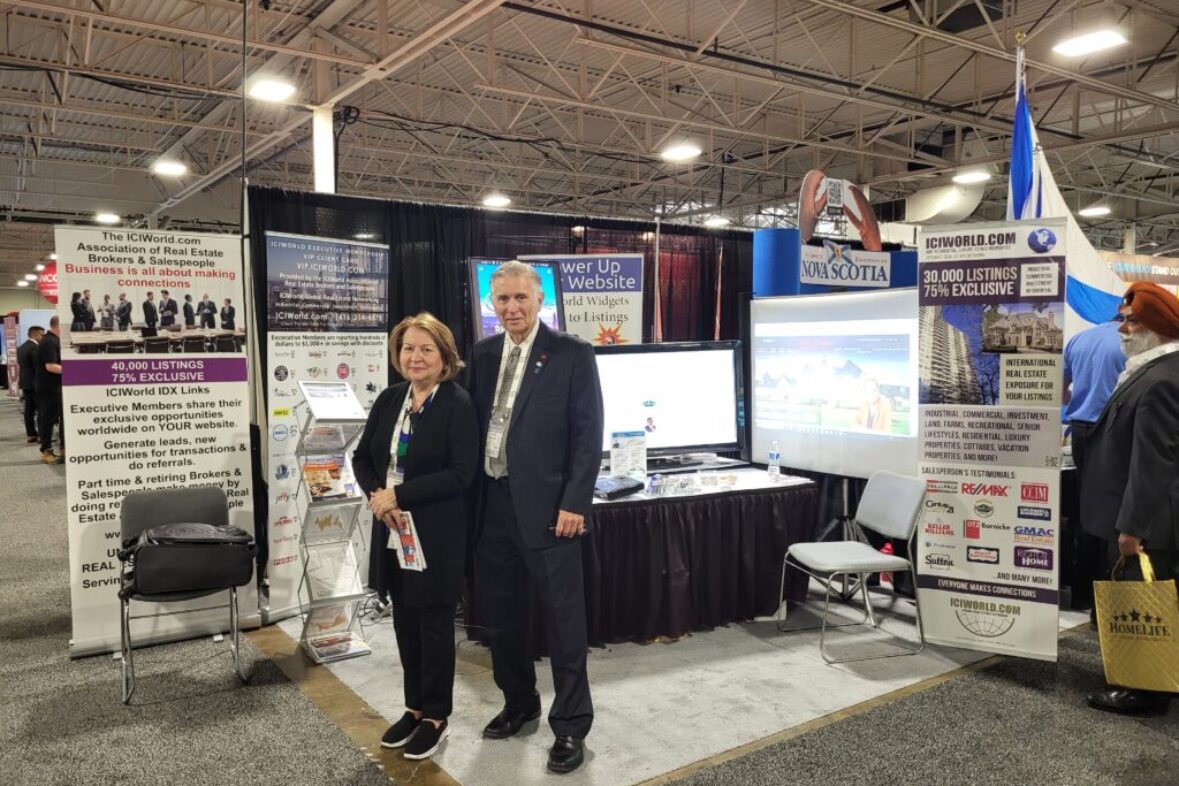 Talk to the world 24/7 about your real estate opportunities.
Market your listings worldwide.
Network your information worldwide.
Let your information work 24/7 display it to the world and do the work to generate your next lead and transaction.
Networking is what you do before getting a listing in order to get a listing.
ICIWorld is a global broker's global real estate networking service as a real estate information service.
In one respect it is like a real estate newspaper classified ad service where you can place as much or as little information as you wish. 
With technology and our goal to reduce costs, it removes the cost per ad and instead provides a real estate broker membership for unlimited ads all year long for a small membership fee.  
And then to display their listings, Haves, and Wants with the public worldwide
And to have the choice to share their listings, Haves, and Wants, with all other brokers and salespeople in the world who choose to do so. You have the choice.
The goal is to have all licensed real estate salespeople in the world using it so that all exclusive type real estate opportunities in the world can be displayed worldwide. If you cannot put it on MLS because you cannot get a signed listing, you can put it on this service.
Much the same as MLS was founded in the late 1800s, where brokers said, "if you share your listings with me, I will share my listings with you," ICIWorld has started this in the world for brokers to share their exclusive opportunities in a non-exclusive way by networking the real estate Have and Want opportunities, but in a confidential manner. 
The benefit is that the public has more choices. And there is protection for the public because the service is supported by licensed real estate brokers and salespeople who are trained in consumer protection.
The benefit to the public of a real estate information service is that they will find out about opportunities that are not on real estate boards.
There are benefits to doing it this way:
you are supporting a broker, salesperson database encouraging the public to deal with licensed real estate brokers and salespeople
there is more business for real estate professionals to connect with others and explore doing transactions.
Take maximum advantage of the Internet and ICIWorld Real Estate Information Services and enjoy the benefits. Get your information working 24/7 while you are doing other things otherwise, you can easily be missing doing deals and not realize it.
For maximum opportunities and benefit:
keep your listings, Haves and, Wants, less than 90 days old so they will appear on the ICIWorld Apps on iPhones, Androids or the mobile website https://iciworld.com  for all mobile phones in the world.  Let ICIWorld work your information on the Internet so that people can respond to you.
on your mobile phone, learn how to search the latest listings, Haves, and Wants, choose a city, and search the database. Open the Internet on your phone, and add https://iciworld.com to the home screen on your mobile phone.  Also, add the ICIWorld App found in the App or Play Store on your phone. Get results within 60 seconds for connections for your next possible transaction and making money and providing a great service to your prospects or clients.
maintain at least fifteen Haves and Wants and let ICIWorld do the work, working your information 24/7. How? Learn how to work with exclusive information. This is for residential AND commercial real estate. Listings trigger leads and so do exclusive real estate opportunities and information. It is very easy to be working on exclusive information when you know how. You are not restricted to just doing business on a real estate board.  Now you can do both MLS AND EXCLUSIVE.
Make sure you have the ICIWorld Widgets (IDX Links of listings, Haves and Wants) working 24/7 automatically on your website otherwise, you are missing the easiest way to trigger leads by having listings on your website that trigger leads. 
Have a mobile website. We made arrangements for a discount for members. Totally set them up for you free for thirty days then if you want to keep them. 
Take the program How To Promote Your Website every month until you are producing leads and doing business from your website. 
With these websites, leads will be generated. From a broker's point of view, the public is looking for properties. And you will have more than any other broker that does not have them thereby giving you a competitive advantage.
Part-time agents do referrals to full-time agents.
Full-time professionals can work with the leads directly or do referrals if they are out of your market area or expertise.
You can be full or part-time in real estate and be doing referrals triggered by the business that can be done.
New salespeople may choose to split their commission with a full-time professional who has the experience and can teach them.
In any case, it is 2023, and I, Gary Nusca, CCIM, CIPS, Realtor, Broker 49 years I have a story to tell. The challenge to get it to the point where we stuck to our goal to keep the price down but get whatever benefits the Internet makes available to get it all working,  We did not invest $20M as some services have that we some say we compete with. We treat them as a similar to an MLS service. We are not an MLS service. We are an information listing service where if you wish you can advertise your MLS listings like classified ads in a newspaper but also network as much or as little information as you with in a confidential manner.
It is ICIWorld Global Real Estate Networking as learned by participating in CCIM marketing sessions at the Toronto Regional Real Estate Board. 
Actively considering all alternatives to have this service continue to benefit the real estate industry and the public.