Courtesy Note:
This is your invitation to join the ICIWorld Society of Real Estate Brokers and Salespeople. 
If you are in the database send for the password.
Print out the Orientation PDF File. This is like a pilots checklist for a broker to ensure you are making money every 90 days or at the very least triggering leads that you feel will lead to doing deals someday.
To see your renewal date: Login
UNIQUE WITH ICIWORLD. Let your real estate listings and exclusive Have and Want opportunities to do the work 24/7 on the Internet. It is one of the largest world Internet searchable databases of real estate Have and Want opportunities operating since 1994. They are built by brokers to serve the public. There are people from 138 countries locally and worldwide searching the databases on ICIWorld through 18,000 pages on the Internet and many other ways. Reach the world with one click for your ads. Do it all year long with a membership. Your listings must be less than 90 days old to have full marketing power. Agree and share your listings on other broker websites (1,500+). As long as your listings are less than 90 days old, they will appear on the original ICIWorld.mobi mobile website, and ICIWorld Apps for iPhones and Androids with thousands of users, and twenty major world websites such as ICIWorld.com, www.wreils.com, nreils.com, ILS.realestate, realestatehavesandwants.com, residentialontarioproperties.com and more. 
UNIQUE WITH ICIWORLD. The society has its own server on the Internet. We do not share it with anyone else. It has an overall speed that is among the fastest on the Internet when searching commercial, business opportunities, residential or FSBO's. Certain websites like ILS.realestate are on GoDaddy. www.realestatehavesandwants.com is on Constant Contact. The Android and iPhone Apps are on a business server. iciworld.mobi is on another server. All the rest are on the ICIWorld server called World Real Estate Information Listing Service. It is all part of a grand scheme to grow the service to provide the ultimate in networking and connections for the world.
UNIQUE FROM ICIWORLD. If one does not place your property on this service, you may not be achieving the highest and best price for your clients. We could say we have succeeded in proving it when more than one deal $50M+ has been done, higher than the $28M highest deal on the Toronto Regional Real Estate Board. One deal had fourteen offers. This proves that if you want to achieve the highest and best price and terms for your commercial property you should include all competent mediums for marketing to the public and that includes ICIWorld as well as MLS if you can.
UNIQUE WITH ICIWORLD CIRCULATION distribution One connection, of course, can make one a lot of money. And if you think about it, ten years of service would be about $3,190.  One deal makes $10,000 to $50,000 and more. See Testimonials. Every member should be doing business every ninety days. See Our Pledge.
Make sure you see the https://www.iciworld.com/testimonials so you know it can and will work for you. All these deals were done with exclusive type of information to start.
UNIQUE WITH ICIWORLD. https://www.iciworld.com/our-pledge Our Pledge for all members. Every member either does a deal or referral every 90 days or at the very least develops good relationships that he/she feels will lead to doing business or https://calendly.com/gary-nusca make an appointment with us to go over your membership.
UNIQUE WITH ICIWORLD. Search the industry worldwide for real estate listings, exclusive Have and Want opportunities. Add https://www.iciworld.mobi iciworld.mobi as a shortcut for all mobile devices in the world. Search daily for new real estate opportunities. It takes only 3-7 seconds to search and see the latest. Show property. Get offers. Do deals. 
UNIQUE WITH ICIWORLD. Add the ICIWorld App for iPhones and Androids. Search the latest real estate listings, Haves and Wants in 3 seconds! Search the latest for your city within 7 seconds. If not, you can easily be missing out and not realize it. 
UNIQUE WITH ICIWORLD. All your listings, Haves and Wants contain a link to your website. When the public sees a listing, they click and visit your website, call and EMail you results, lead generation.
UNIQUE WITH ICIWORLD. Readership of ICIWorld on the front page of industry trade magazines and publications reaching 300,000 people in Central Canada, southern Ontario, GTA on the street, banks, variety stores, real estate offices, corner outlets. Traffic to ICIWorld various websites triggers readership for your Haves and Wants on ICIWorld. Not only is this lead generation for your listings, Haves and Wants, but it also drives traffic to your website through the links in your listings.
UNIQUE WITH ICIWORLD. 20,000+/- Subscribers receive daily alerts of your new and modified listings by EMail automatically. Everyone can subscribe to free. Some services in the world charge $300 per mailing or 3 mailings to do this. Yours is included for all your listings all year long.
UNIQUE WITH ICIWORLD. Sharing of listings, Haves and Wants on each other members websites. Your ads are displayed on 1,500+ other brokers' websites instantly at your option. You benefit from the traffic on other brokers' websites because if a buyer sees a property and it is your listing, that broker can do a referral to you. This exposure results in tremendous advertising and penetration of the Internet industry-wide. You are doing your best for your clients when you select this option. Not only do you generate incoming referrals but direct business as well. 
UNIQUE WITH ICIWORLD. Add thousands of listings, Haves and Wants to YOUR website, commercial and residential. It is like having the real estate classified ads of the industry on your website in a way that YOU get the calls. Do referrals and direct business. ICIWorld Widgets are IDX Links to Listings, Haves and Wants that update themselves daily on your website, automatically. This constant updating also helps bring people back to your website to search for new listings. 
UNIQUE WITH ICIWORLD. The listings are inevitable to trigger leads for you because the public can not click on the listings. They have to call YOU! Once installed, the very next person that sees a listing has to call YOU! (Unless you have little or no traffic to your website) 
UNIQUE WITH ICIWORLD. The are 30,000+ listings, Haves and Wants 75% EXCLUSIVE, access to information that is unique, not available elsewhere. 
UNIQUE WITH ICIWORLD. You can network exclusive real estate Haves and Wants that you can not or do not want to put on real estate boards. There is a special way to work this kind of information, and we teach it since 1994. 
 UNIQUE WITH ICIWORLD. Greater income results. Why? You will no longer be restricted to making money with just a real estate board service. Now you can do both. When you have exclusive opportunities working on the Internet 24/7, not just real estate board listings, this expands your opportunities to do business and make money. See the deals done with exclusive type of information. We recommend that every member should have fifteen and more Have and Want opportunities working 24/7 on the Internet at all times.
UNIQUE WITH ICIWORLD. This extra choice benefits the public because it is not available elsewhere. 
UNIQUE WITH ICIWORLD. Search today's exclusive real estate opportunities on your mobile phone in seconds for buyers and sellers.
UNIQUE WITH ICIWORLD. Learn how to work exclusive real estate with ICIWorld Educational Programs. Before the Internet, CCIM's and commercial real estate brokers worked exclusive real estate opportunities. Member brokers have been doing this on ICIWorld since 1994. Today it works for residential as well. Access to 30,000+ contacts of exclusive opportunities. 
UNIQUE WITH ICIWORLD. Access to the private FSBO Area. (For Sale By Owner) Listings placed by the public free. Only members have access. This area covers most continents of the world, Europe, Asia, more. 
UNIQUE WITH ICIWORLD. The new Internet Revolution for real estate is the mobilization of the industry. ICIWorld can design a website for you. Stock it with not 1, not 2, but 3 major world networks of listings. You will have a competitive advantage. 
UNIQUE WITH ICIWORLD. Websites are free for one month, and if you want to keep it, it is $16.50/mo. for hosting. Every single real estate broker and salesperson should have one. 
UNIQUE WITH ICIWORLD. How to promote your website. We attended world search engine conferences. We have made a video of it for your benefit. It cost us $4,000 US to attend. We have put what we learned into this video. And, ICIWorld has a special marketing plan for all members we suggest that every member implement. 
UNIQUE WITH ICIWORLD. Benefits from industry-wide advertising, trade publications with 300,000 +/-readership, additional thousands of handouts at shows, conferences, exhibitions, generating traffic to your listings, Haves and Wants, and Internet presence. 
UNIQUE WITH ICIWORLD. We conduct seminars and webinars monthly for the real estate industry worldwide. This includes real estate offices, associations and real estate boards. This helps make the industry aware of buyers and sellers that you place on the service and generates business.
UNIQUE WITH ICIWORLD. Regular submissions to social media provide exposure and generates traffic to members listings and this generates business for members.
UNIQUE WITH ICIWORLD. ICIWorld publishes a curated International Newspaper delivered every Saturday morning to the industry. We distribute this newspaper to social media. This exposure brings traffic to all members listings and generates business. Members who receive the International Newspaper can circulate individual articles to their social media. 
UNIQUE WITH ICIWORLD. One lead can make one a lot of money and provide an excellent service for the public. See deals being done Calculate ROI's for these people. When someone pays $319 and earns $135,000 commission or $45,000 in referral fees, etc. Calculate that ROI.  
UNIQUE WITH ICIWORLD. Our Pledge. Every member must and should be doing deals, referrals every 90 days or, at the very least, developing good business relationships with others that you feel will lead to doing deals or give us a chance to help. In virtually every case, we find ways to fix and improve a membership to succeed. If you have a flat tire in a car, you do not abandon the car. You get it fixed. There are 4+ billion people using the Internet. ICIWorld has experience on the Internet since 1994.
UNIQUE WITH ICIWORLD. Voice broadcast once per month to remind members to update their listings, make sure their website is working properly, and that you are doing business every 90 days.
UNIQUE WITH ICIWORLD. Sponsorship program. Sponsor one member to join and your renewal fee is reduced to $240 from $319 for one year. And the new person joining can join for $240 for one year. Additional referrals we add three months onto your membership for each one.
UNIQUE WITH ICIWORLD. Subscriptions to our USA and Canada EMail List Services. Approx. 20,000 per week.
UNIQUE WITH ICIWORLD. Orientation PDF file to ensure you are taking advantage of all the tools and doing business every 90 days.
UNIQUE WITH ICIWORLD. Special discounts on websites, special discounts on attending world events such as INMAN CONNECT.
UNIQUE WITH ICIWORLD. VIP Executive Membership Corporate Card. All yearly subscriptions are supplied with a special corporate discount card. The savings from over 250 vendors can actually be more that the renewal of ICIWorld thereby making the membership free while providing worldwide marketing for real estate brokers and salespeople. 
We would appreciate your feedback either by making an appointment with us or filling in this survey. https://survey.iciworld.com
UNIQUE WITH ICIWORLD. YouTube Educational YouTube Channel. https://www.iciworld.tv Over 100 recordings of seminars presented at real estate offices and associations.
UNIQUE WITH ICIWORLD. GotoStage. The latest recordings of Webinars conducted on the Internet for real estate boards, associations, and real estate offices. Includes the three questions that every single member should know.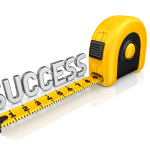 And remember, measure your membership every ninety days. Are you either doing a deal or referral or at the least triggering leads that you feel will lead to doing deal or referral someday?
If not make an appointment and give us a chance to help. 
Please always consider us as a marketing and information assistant to you personally. 
We appreciate the opportunity to be of service.
Gary Nusca, CCIM, CIPS
Manager
ICIWorld.net, Inc. (Since 1994)
The Market ICIWorld Commercial and Residential Real Estate Network
Operating as ICIWorld.com
131 Bloor St. W., Suite 200
Toronto, Ontario M5S 1R8
Bus. 416-840-6227
USA 954-317-2327
Cell 416-214-4875
ICIWorld is a society of real estate brokers and salespeople. We network exclusive real estate information, advertise listings on the Internet, on mobile devices and computers, to people from 138 countries of the world.