There are thousands of people that are networking real estate opportunities
at a special place on the internet that's free to go to at ICIWorld.com.
You can see all the action and activity, and the brokers that are making money at that site.
SEE TESTIMONIALS
There is no charge to network with them and make money.
There are 40,000 contacts to do business with, where brokers are making
tens of thousands of dollars!
INSTALL THE ICIWORLD APP AND START MAKING CONNECTIONS FREE
*************************************************************************
Allow us to share with you the real estate ideas, concepts, technology, information tools, that we have been working on since 1994. All helping real estate brokers and salespeople take advantage of the Internet to make money​.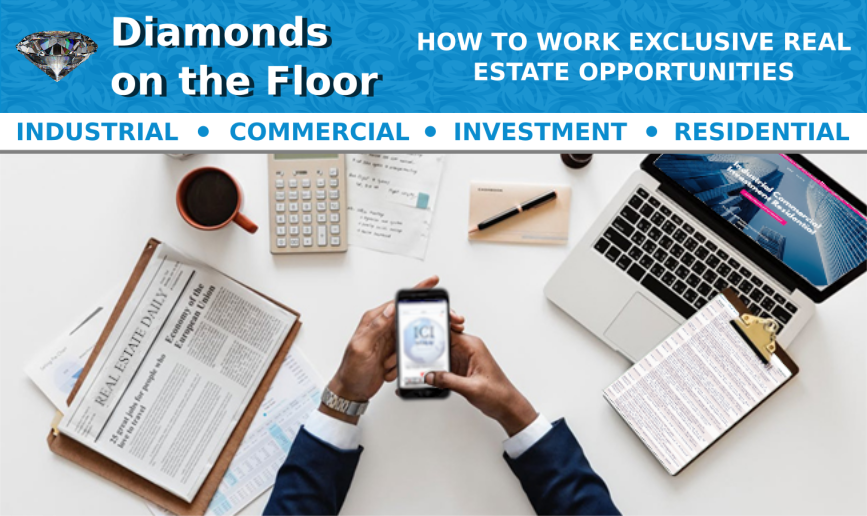 A Webinar Specifically Designed For Your Real Estate Office,
Real Estate Boards and Real Estate Associations
For Commercial & Residential Real Estate Professionals
Presented by: Gary Nusca, CCIM, CIPS Bio
Manager/Founder
ICIWorld.com is an Association of Real Estate Brokers and Salespeople Since 1994
Internet Information Assistants for Real Estate Professionals
Call Diana 905-577-5600 – Book Today
Supply a date and time.
We will send you the announcement to circulate.
Another option to learn, take in a Webinar-On-Demand
Recorded videos of seminars and webinars conducted
for real estate offices, boards and associations.
Webinars-On-Demand See Featured Video
To Learn More Please Visit
www.iciworld.com
Make sure you see the comments of attendees from other offices, boards and associations.
Attendee Written Comments (PDF Files)
How To Use The Powers of the Internet
How to make money for the rest of your life generating referrals. Great for part time and retiring brokers and salespeople
It is one thing to have technology. It is quite another thing for real estate people to learn how to use it successfully.
How Brokers and Salespeople are missing doing deals and do not realize it
How brokers and salespeople are making tens of thousands of dollars working exclusive type real estate opportunities.
The impact of the Internet on Commercial and Residential Real Estate
Powerful features of the Internet
Open and Exclusive Listings –A Model that Works
Powerful Marketing Techniques and Tools
One thing better than listing and selling real estate, It is referrals. How to generate them.
Wants. If you know someone wants a business like a pharmacy, can you ask the owner of your pharmacy if they would like to sell? And if you are residential you generate a referral! Do it for all kinds of businesses.
Working with Wants, some of the largest deals start with the 'WANTS'
How to use the Buyer Wants and do business by 5pm Today !
The Brokers Largest Responsibility
How Information identifies people with whom you can do business
How to reach Principals effectively -Public Information vs Private Information
How to Trigger Leads from Listings 'HAVES' & 'WANTS' designed so you get the calls
How to increase traffic to your website
Make your existing website more powerful
Mobile Real Estate websites –absolute essential
How to get your website on all your customers' mobile phones..and why.
Get excited. There are new ways to generate business today!