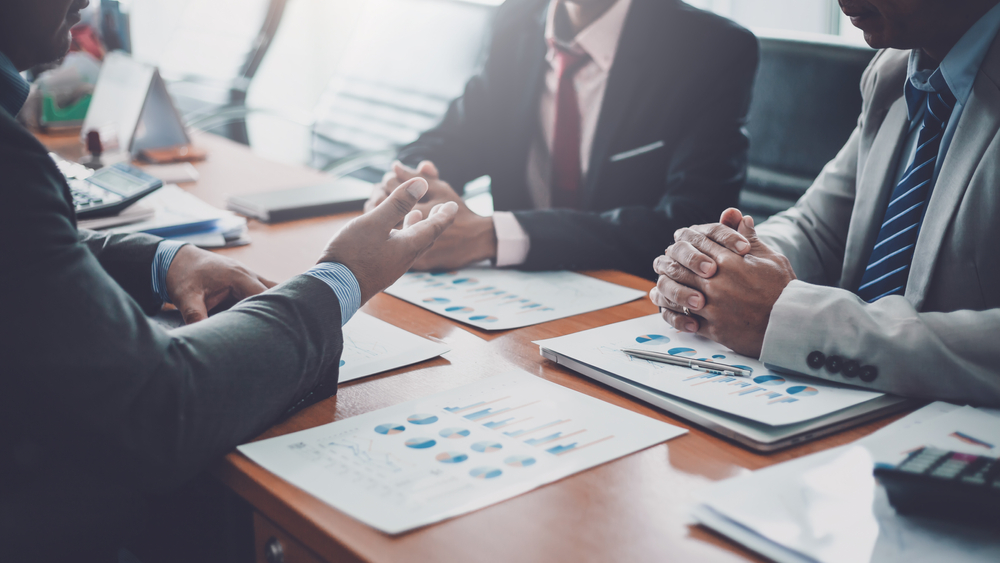 Executive Summary
ICIWorld is a global real estate networking platform provided by The ICIWorld Association of Commercial and Residential Real Estate Brokers and Salespeople. Established in 1994, ICIWorld's mission is to connect real estate professionals with the public and assist in networking opportunities and marketing. The platform offers valuable information and tools to serve real estate brokers and salespeople to serve their prospects and clients effectively.
A market gap exists for all the potential real estate trading opportunities that cannot be placed on MLS, simply because a broker cannot get a signed listing ahead of time. If they had a buyer, the owner would sign a listing agreement to allow their property to be sold.  Many brokers know about a property available but cannot get a signed listing. This service addresses that by providing unique real estate broker and salesperson database information listing services in a confidential manner to help the public by brokers connecting people with a like-minded interest in real estate

using Have and Want information.

Networking Opportunities: ICIWorld allows real estate brokers and salespeople to network Have and Want opportunities globally. Members can connect with others in the industry to facilitate transactions, including confidential information not listed on traditional MLS systems.

Proven Success: The platform has a track record of success, with many members reporting multiple transactions ranging from small deals to multimillion-dollar sales. Members have achieved significant returns on investment by leveraging the networking capabilities.

Exclusive Information Sharing: ICIWorld encourages the sharing of exclusive listings and opportunities in a confidential manner. This sharing enhances the range of choices available to the public and contributes to brokers' income.

Global Exposure: ICIWorld's global real estate information database ensures that exclusive opportunities receive worldwide exposure. The platform's reach extends to over 40,000 estimated contacts monthly. 75% of the 40,000 contacts to do business are exclusive, not on MLS. There are over $1B of sales transactions made by connecting with buyers and sellers doing business with people in Dubai, Kuwait, and 150 other countries.

Database 1 and Database 2: Database 1 contains information from licensed real estate brokers and salespeople, while Database 2 is a platform for For Sale By Owner (FSBO) listings. Both databases serve as valuable resources for real estate professionals.

Free Access for Everyone: While there is a charge for real estate brokers and salespeople to network and advertise on the platform, searching the database is free for everyone worldwide.

Educational Support: ICIWorld offers educational webinars, seminars, and one-on-one Zoom meetings to maximize the most of the platform's features.

VIP Corporate Client Card: Members can access discounts on products and services worldwide, potentially offsetting the cost of membership.

Global Reach: ICIWorld's influence extends to over 150 countries, making it a truly global platform for real estate networking.

On October 2, 2023, a groundbreaking and revolutionary technological advancement in the world of real estate information was unveiled. ICIWorld's IDX Links have been seamlessly integrated into the websites of real estate brokers and agents, fundamentally altering the way inquiries are managed. This innovation is akin to having all the real estate classified ads from a newspaper accessible on a real estate broker's website, with inquiries efficiently directed via email to the website owner. As a result, real estate brokers can now harness the power of not only the MLS but also all the opportunities that are not on MLS on the ILS, Information Listing Service of ICIWorld, enhancing the overall value of their services.

Designed as a global real estate information listing service for all the real estate brokers and salespeople in the world to display all the opportunities for sale and for lease in their area that are not on MLS. This may be because they may not have a signed listing initially. ICIWorld and information services provide networking opportunities displayed on a global service to find an interested buyer, qualify them, and then put a listing agreement in place to cover a showing and eventual sale. Brokers also market their real estate board listings much like classified ads in a world newspaper. Real estate brokers and salespeople also place the acquisition criteria of their buyers and what their buyers are looking for and give both the public and the real estate industry a chance to respond. By sharing all this information on each other's websites, the real estate brokerage industry channels the leads in a way that helps trades in real estate to occur and be handled worldwide successfully. 

There is protection for the public because real estate brokers and salespeople are trained in consumer protection.

Crafted as a worldwide platform for real estate professionals, ICIWorld serves as a comprehensive information listing service. It caters to all real estate brokers and salespeople across the globe, enabling them to showcase available properties for sale or lease within their respective regions, even if these properties aren't listed on the Multiple Listing Service (MLS). This could be due to the absence of an initial signed listing agreement.

 

ICIWorld, along with its information services, facilitates networking opportunities on a global scale. Its primary objective is to identify potential buyers, assess their suitability, and subsequently establish a listing agreement to facilitate property showings and eventual sales. Brokers also utilize this platform to market their real estate board listings, much like classified advertisements in a global newspaper.

 

In addition to property listings, real estate brokers and salespeople can also specify the criteria for acquisitions sought by their clients, offering insight into what their buyers are actively seeking. This platform opens up opportunities for both the public and the real estate industry to respond to these criteria. By sharing such comprehensive information on each other's websites, the real estate brokerage industry effectively directs leads in a manner that promotes the efficient handling of real estate transactions on a global scale.

We do feel from our extensive experience and feedback from seminars and webinars conducted for real estate boards, associations and offices that this service can be offered by real estate boards for their members, much like they provide MLS-type services for their members. That way, brokers and salespeople have the best of both worlds, MLS and ILS.
In summary, ICIWorld is a powerful tool for real estate professionals, providing them with the means to connect, share exclusive opportunities, and conduct transactions on a global scale. Its success stories, extensive reach, and commitment to confidentiality make it a valuable resource in the real estate industry.