Welcome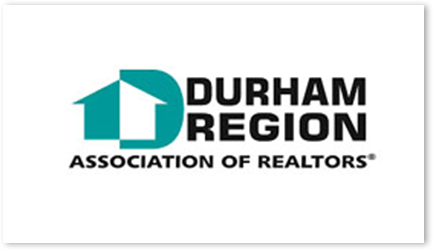 Durham Region Association of Realtors
Presentation Location:
Where:
Oshawa Golf and Curling Club
160 Alexandra St,
Oshawa, Ontario L1G 2C4

Date:
Thursday, September 27th, 2018.
07:30 - Registration Opens
08:00 - Hot Breakfast is Served
08:30 - Gary Nusca: Mastering the Powers of the Internet for Real Estate Professionals
10:00 - Q&A (+ bonus information)
10:30 - End of Event
R.S.V.P.
Kate Johnson
Governance & Events Coordinator
Durham Region Association of REALTORS®
50 Richmond St. E., Unit #14
Oshawa, ON L1G 7C7
(905) 723-8184
Ext. 207
Events@DurhamRealEstate.org
Please join us! Don't miss out
---
---
Presentation Information
Information...how to "mine the gold" on the Internet.
The Powers of the Internet for marketing and networking real estate opportunities.
How to find exclusive real estate opportunities, not on real estate boards.
How to network real estate opportunities in a confidential and exclusive manner.
How to connect with hundreds of qualified buyers and sellers.
Powerful Listing Tools
How to make your website relevant and more powerful
Investor and technology tools for brokers and salespeople.
Valuable Apps for your mobile devices.
Assistance for real estate transactions.
---
ICIWorld is a Society of Real Estate Brokers and Salespeople networking commercial and residential real estate exclusive information and marketing listings on mobile devices and computers and reaching people in 138+ countries since 1994. Over 11 Trillion Dollars of buyers and 42 Billion Dollars of properties for sale. We will be showing you how to connect with them.

Gary Nusca, CCIM has been in the real estate business since 1972.

He studied engineering in university. He has owned, managed real estate on his own account and has managed real estate brokerage offices, marketed new home subdivisions, commercial real estate and has been involved in over 1,000 transactions. He started his CCIM education in 1985 and obtained his CCIM designation in 1993. He is Past President of the Central Canada CCIM Chapter, Past Chairman of the CCIM International Commercial Real Estate Conference at the Westin Harbour Castle Hotel in Toronto 1999. Since 1990 he has specialized in helping registered real estate brokers and salespeople make money using computers, information technology and the Internet in the commercial real estate business to serve the public. His company was the first on the Internet for real estate in 1994. It was his vision to explore and develop technology and the Internet as a major benefit to the real estate industry.



Corporate Card
Save More Than the Cost of a Membership!
$100's dollars in Savings for Entertainment, Travel, Food, Sports, Hotels and more.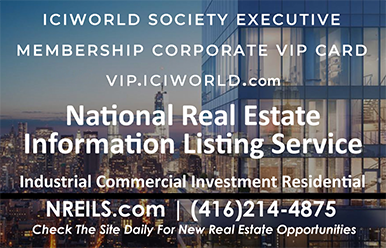 You will need to install:
The ICIWorld.com App: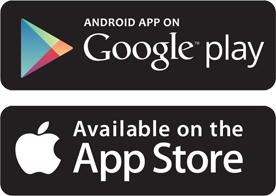 Attendee Comments
Relevant Web Sites
Commercial & Residential Real Estate Network
Access to a global internet database of Commercial & Residential Listings 75% Exclusive
Executive Members would like to share their success stories
The New Revolution of the Internet
Widgets-Exclusively for Members
Your new website will include software designed to help trigger leads
For all real estate salespeople world wide
Residential & Commercial Sales
For lead generation
Generate referrals and earn.