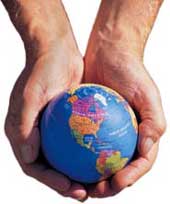 What areas do we cover? It's a Small World!
This applies for commercial and residential real estate brokers and salespeople world wide.
A World Service Bureau for Have and Want Information for the Industrial, Commercial & Investment (ICI) Real Estate Industry. Includes Land, Farms, Businesses, Financing and more.
Registered Real Estate Brokers and Salespeople support the service with a small annual fee.
It is free to the public.
Contacts . . . make contracts!


To Increase Your Revenue . . . Increase Your Network.
It is inevitable that every member does business or . . . you call us!