Operated by real estate salespeople to serve the public. An information listing service displays exclusive real estate opportunities, unique and original on ICIWorld. Free for the public to search and place ads in Database 2 FSBO Area. No charge for Realtors until you wish to advertise and network. For Realtors a recent seminar in Mississauga. PLAY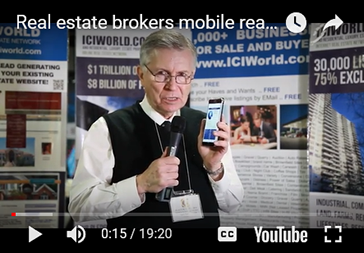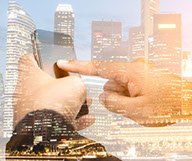 Advanced Search with Contact Information
NEW SEARCH - CLICK HERE
Information is power. Stay in touch by installing the ICIWorld App and by seeing new real estate listings, Haves and Wants daily 75% not on real estate boards, yet placed by licensed real estate brokers and salespeople. All real estate brokers and salespeople worldwide may keep in touch by clicking and connecting with us through all of the above social media. We appreciate the opportunity to serve you.
This is a Society of Real Estate Brokers and Salespeople Serving the Public, Networking Exclusive Real Estate Opportunities, Marketing Listings, on Mobile Devices and Computers and,
sharing and displaying Haves/Wants on member websites Worldwide.
Industrial, Commercial, Investment (ICI) and Residential Real Estate Opportunities.
Readership from the public locally and from people in 138 countries.
To Increase your net worth . . . increase your network.
ICIWorld.com Since 1994.


Free to search Database 1 and 2 FSBO Area. Free for the public place ads in FSBO Database 2.
Database 1 membership is for real estate brokers.
Contact a member to place your information for the ultimate in world wide marketing and exposure and/or for more information on 30,000+ listings.