Welcome and connect with people with a like minded interest in real estate. It is a world of people who deal in industrial, commercial and investment and residential real estate. 30,000+ real estate buyer and seller opportunities changing daily. There are two world databases of Haves and Wants. Includes land, farms, business opportunities, hotels, motels, office and medical buildings, industrial properties for sale and for lease, retail shopping centers, multi unit residential apartment buildings, residential and investment properties of all kinds, senior lifestyle properties, recreational, financing and much more. More . . .
Executive Membership

Seminar for your real estate office
How To Use the Powers of the Internet

www.realestatebrokersandsalespeople.com
You could have a $30,000 web site and it would not be as powerful as the one supplied by ICIWorld for $199 per year. Ask for our ten minute presentation and THEN you be the judge.

Testimonials
See the business being done.

Statistics
1.7 Billion people using the Internet

Search Executive M

embers
Security
Essential reading for everyone who uses the Internet.
Every member does business or you call us!
Our Pledge

There are two real estate databases world wide on ICIWorld.
There are many search tools. Find the search tools that suit you.
Add them to your desktop so that information is available to you within seconds.

Database 1 13,000+ buyer and seller real estate opportunities

placed by licensed real estate sales person members of ICIWorld.

Everyone can subscribe to receive the listings by EMail of new listings for their market area FREE. Learn about new properties and buyers, get the edge on the competition.

To place ads in Database 1, you must be a member. To join you must be a licensed real estate salesperson world wide. See Who Can Join.

It is prepaid advertising for the year with a nominal fee. Includes many services for both residential and commercial real estate salespeople. Membership Details.

The public can contact you directly when you are a member. It is like classified ads in a newspaper but to a world and local market where there are 1.9 billion people using the Internet.

Search for an Executive Member. They can help you with any listing and place your information for the ultimate in world wide exposure.

Database 2 FSBO Area (For Sale By Owner)
Search and Place Free

1

3

,000 buyer and seller opportunities

the majority placed by the public. It is free to place.

You can search a limited view free.

Search by Business Category and Business Area

You can place information free. It will take from one hour to 48 hours to appear. Only members have access to your contact information. It is not broadcast to the public where scammers can get a hold it.

For more information on listings in Database 2 you must contact an Executive Member or contact our office.

$25M of one $40M portfolio was sold out of this section among many other things. Salespeople report selling properties directly with principals.

Technology increases your revenues by increasing your network. Technology lowers your costs. Both at the same time. ICIWorld is a world centre, a community of people to network with. Use your computer to plug your information into it and generate interest. Use your computer to search listings and make connections to do business. It is unbelievable networking from the comfort of your own home or business office.
It is global reach for your local market no matter where in the world you are located.



Don't be a secret agent. Place information on ICIWorld and it appears instantly and automatically on over 18,000 places penetrating the farthest reaches of the Internet.
In addition information is emailed to the public with over 10,000 emails delivering information daily to selected EMail List Services. We find the best responses are very soon after placing, sometimes within minutes.

At the very least if you are in commercial real estate you should subscribe to receive the daily listings for your State or Province. It is free. It has contact names and phone numbers. Pick up the phone and do business.

If you are a member, you can place all your information all year long for free. Not only is your information in a world database but it also gets distributed world wide. If you could advertise in a newspaper all year long absolutely free would you? Then you definitely should be on ICIWorld.
That is why many members receive calls almost instantly on what they Have and Want.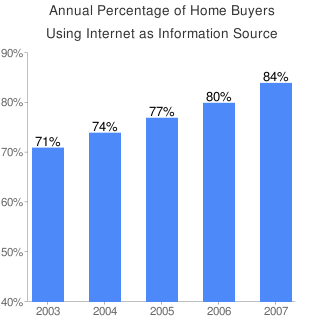 It is much cheaper than a newspaper with a different local and wider reach.
NAR (National Association of Realtors) reports 84% of consumers go online to find their next home.
People use the Internet as an information source.
Internet surpasses TV-watching time
Your information remains as long as you want giving everyone in the world time to regularly check in when it is convenient and a priority to them.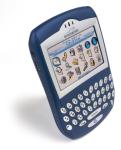 Your information appears also in peoples Blackberries and iPhones giving you an edge in the marketplace.
In fact you can make any ICIWorld search result . . . you can make it a link in your iPhone or Blackberry.
It is information at your fingertips from a good part of the real estate industry.
Want the latest apartment buildings for sale? Make it a link!

Want the latest For Sale By Owner listing from ICIWorld's database 2? Make it a link.

Want the latest gas station or motel coming for sale? Make it a link!

One by one everyone is going to get connected.

Want the latest in fill land development site? Make it a link!
We can help you set this absolutely free. Contact us from anywhere in the world . . . free. It really is information at your fingertips! And this can make one a lot of money in real estate.

Search three words at www.google.ca "commercial real estate" "Industrial real estate" "investment real estate" and you will find The Market ICIWorld Real Estate Network on the front page of www.google.ca out of 100,000,000+

You are missing this power of networking if you do not place your information on ICIWorld. They zero in on your city or type of property and if your information appears they call you . . . all within five clicks and 30 seconds.

It is built for you to make connections!
Are you doing all you can to market your real estate opportunities? How would your customers feel if you had their property for sale and it was not on one of the largest real estate information services in the world reporting amongst the most deals being done?
90% of the shopping centers, apartment buildings and much more are not on real estate boards but are exclusive type confidential type information. Place the opportunity here on ICIWorld without an address. Qualify the people when they call and go from there.

People see your information and click on the link in your ad to your web site! This brings traffic to your web site and business.
It is education and training and all of us together continuing to learn how to make the Internet work better for everyone.
Simply call our office anytime for assistance and be in front of your computer no matter where in the world you are located. Bus. 416-840-6227 Toll Free North America 1-877-272-1721 After hours and weekends 416-214-4875.
ICIWorld now has luxury and estate residential properties $750,000 and up. All other prices ranges of homes is conducted through the special web sites we supply members. Your homes appear in google! Think of web sites as billboards. You can have more than one and if they all generate leads for you then why not? See www.realestatebrokersandsalespeople.com and www.referralbrokers.com and www.retiredbrokers.com for all price ranges. Web sites are free for three months then $19.99 per month.
Residential Real Estate for the Public.

To find residential real estate in your area, find a member on ICIWorld and then click on their web site. Web sites distributed to our members are among the most powerful on earth. They will have a selection of homes with interior and exterior color photos, with slide show displays and details of homes in your area. You can select to receive listings by EMail of new homes that match your price range and area from a members web site. You can search members by market areas, specialty, languages spoken and more. When you advertise your home with a member, your home will appear in google and much more.
If for any reason you can not find a member who has a web site with a great selection of homes in your area please call me personally at 1-877-272-1721 or EMail or contact us free world wide. We set all our members up with a very special web site that displays residential listings in your area, World Wide. It is possible one of our members does not have one of our distributed web sites.
If you are a member of ICIWorld and do not have a great selection of residential homes and commercial real estate property from your web site contact us now. This is a material defect and we can fix it.

Industrial, Commercial & Investment Real Estate for the Public
Everyone should search and find industrial, commercial and investment real estate opportunities in Database 1 or Database 2 and make connections to do business. There are 50-100 new listings per day! Develop business relationships that lead to doing business.
If for any reason you do find opportunities, make sure you place your Haves and Wants in Database 2. It is free for you. We recommend you update them every 30-90 days. Call our office for assistance anytime We can help place it for you over the phone if for any reason you can not do it yourself at the moment.
Most of the larger transactions, ie: $3M-$10M-$100M+ and up start from the Wants. $50M office buildings have been sold this way.
To place commercial information in Database 1 where the public can click on the message number and see the contact information and then contact you directly you must become an Executive Member. Database 1 also receives the highest circulation. See Who Can Join. At $240 per year for ten years would be $2,400. Just one referral or deal for only $5,000 pays for 20 years service.

Our pledge. If for any reason you are not making connections to do business then you must let us know. We work on the premise that the squeaky wheel gets the oil, otherwise we believe you are making money, serving people and doing well. Give us a chance to help you if you are not making money. It is absolutely inevitable that everyone does business with our services. There are1.5 billion people using the Internet and we were the first on the Internet to network real estate information. This is for everyone on the planet earth no matter where you are located!
Just because you might not see a listing in your area does not mean the readership on ICIWorld is not there. Readership is world wide. It surprises many who use it for the first time.
Geographic areas are added and designed as the demand for a market area increases. Add a few listings and soon we will add your area or make requests to have your area, cities added. If you are a real estate agent, don't be a secret agent, get your information on the world stage.

ICIWorld is a networking service supported by state and provincially licensed real estate brokers and salespeople in North America and free to the public. See Who Can Join.

Every single ad is an opportunity to talk with others to explore opportunities to do business.

Although we are not a direct affiliate of real estate boards we are friends and share a common vision. We also exhibit at real estate board trade shows and do seminars. Many cutting edge technology features, concepts and ideas started on ICIWorld have been implemented by real estate boards and other world services.

Networking through ICIWorld has resulted in among the most industrial, commercial and investment real estate deals that you will see started as a result of the making a connection through the Internet of an independent service on the Internet. You should read them and see that everyone can and should do business. Transactions become easier and faster as you build business relationships with others and then when a current Have or Want becomes available that matches something that you Have or Want, by finding it easier and knowing who you are dealing with you will also find it easier to do business.

ICIWorld has proven itself over the years, since 1994, to help everyone who learns to use it makes connections to do business. This should inspire you to use the services as it has inspired us to continue to develop and grow the service on your behalf. It has helped people make thousands of dollars for thousands of people. It is the power of technology that was formerly reserve for only the Fortune 500 companies at one time to help you today. Now you can connect with other people in a timely and effective fashion with a minimum amount of time and energy.

It starts with a classified type of ad that identifies a type of property, general area, price range. This in itself helps you identify people with whom you might do business with. 44% of deals were done in one month not on the ad on ICIWorld but because the two people who met through the ad discussed other things not on the service and went off and did a deal.

If you do not take the time to explore opportunities with the people you meet through the service you are missing the boat because the person who placed the ads deals in that kind of property and they may know of other opportunities now and in the future. You respond to people. It is the people behind the service that are the most important part of the service.

Do not keep your opportunities a secret. Keep the exact address confidential until the appropriate time when you have an agreement to cooperate or a listing agreement covering your showing in writing.

Because ICIWorld provides unlimited ads for a small annual fee, it removes the financial restraint of advertising and gives you an unlimited mandate to explore opportunities all year long. It is free for the public.

It should simply be one important tool you should not overlook, to help you be successful in your ongoing marketing plans no matter where in the world you are located.

Four ways you must try to make a connection otherwise you can easily miss doing a deal and not realize it. We are in a unique position in the marketplace to have seen and heard about thousands of transactions over the years from members and the public. If you miss trying all four of these ways to prospect and explore your opportunities you can easily be missing doing deals and not realize it.

Message for developers and large land owners or any ICI type property owner or buyer. We suggest at the very minimum, if you have multiple properties, simply place one "Have ad" on ICIWorld that says you have several or many properties, with a link to your web site that has the full list.

Here is a sample generic ad: New York, 35 office, retail, industrial properties for lease from 1,000sf-25,000sf. From $5/sf-$50/sf see our list. Then in your ad place a link to your web site. Place this information in Database 2 and it is free.

Information in industrial, commercial and investment real estate ads. Think of this service more like classified ads in a newspaper but with way more detail and graphical abilities. What ever you would place or not place in classified ads of a newspaper, it is the same as what you will do here however there is no limitation on price per line, instead Database 2 is free. Database 1 is only $240 per year for unlimited ads all year long for Executive Members who are required to be licensed real estate salespeople in the USA and Canada. Details. You use ICIWorld to trigger a call and then qualify people, develop business relationships and go from there.

See samples of the thousands of commercial real estate deals that have been started as a result of people like yourself who have placed or responded to an ad and made a connection through ICIWorld. See testimonials. Most all people who advertise for the first time are surprised. It is simply a connection made through the Internet and then you conduct all your business as you normally would as if someone called you on a newspaper ad. The service was started in 1994 and can help every single person on the planet earth make connections. It surprises everyone who uses it properly. One person placed a $4M shopping center on his real estate board and got four calls. He placed it on ICIWorld and got over 30 calls and sold it.

Our pledge: It surprises almost everyone who uses if for the first time. Most become users of this service for life because the interest from buyers and sellers simply gets larger and larger. This service is built to help you do deals and it is simply inevitable that everyone does business. If you have not done any real estate business within three months of joining or at the very least developed a good business relationship with someone that you feel will lead to doing real estate business you should contact us now. Everyone does business.

Feedback Your feedback and enhancement suggestions for absolutely anything about this service is most appreciated. If for any reason you find it not useful we would like to know your reason. This will help us develop future services and do our job better to serve you and others and the industry. EMail It takes time to implement changes but we do listen and do thank you for taking a minute or two to send us an EMail with your thoughts.
Design your own industrial, commercial and/or investment real estate network and/or design networking support for your association, franchise, corporation, group, etc. using ICIWorld's Search Matrix and other tools. Set up a network for your country.
Tailor your own residential real estate network.

Great for Associations, Franchise, large Companies, CCIM chapters, Countries, etc.
It is both easy and cost effective. Only $240 per year per member. Web sites are free for three months then $19.95 per month if you wish to keep it. Most all members have one because they are among the most powerful web sites on the planet earth. they are powerful because of thousands of listings that generate leads when people see the listings. See samples. Special links are provided for you to place on your web site displaying the Haves and Wants of all your members. If you are the first association in your country to do this, this information becomes very important because it is not found anywhere else, is new and changes daily. It becomes a very special place for everyone to search. This in turn helps you attract new members to get their Haves and Wants onto this list.

See concepts and ideas for your groups listings. Details. Real estate information can all be tied in to your association's main web site. You approve or not approve members.
Each member has the choice on the web site we supply them to have their listings display or not display on other members web sites. Total member control. This service can be totally tailored for your network of people by country, area, company, group or organization and designed with your web site designer.
ICIWorld's Specialty:

The Internet service portal connection to add, modify and delete listings in a world wide commercial database from thousands of people world wide;

providing searching capabilities with an average access time of 4.9 seconds;

providing the internet collection of ICI information instantly and instantly displayed world wide on over 18,000 places penetrating the farthest reaches of the Internet;

uniquely providing thousands of industrial, commercial and investment listings for real estate salespeople's web sites and uniquely making those listings non clickable. This means the public must contact the salesperson or broker who has this inventory. It is the number one way to trigger calls off the Internet and help people who are interested;

this also provides greater exposure in the marketplace for your listings because so many real estate salespeople have your listings appearing on their web sites. It is great penetration of the marketplace on a 24/7 basis;

internet display of ICI information in many formats;

internet distribution of real estate information to the real estate industry by EMail and other methods;

providing tailored real estate links to all categories and areas of industrial, commercial and investment real estate information;

residential real estate listings with control to display or not display listings on other broker web sites.

providing these links means information is updated automatically on YOUR web site and you do not have to do a thing. This brings people back to your web site because they will want to check out new information regularly.

helping you add real estate information to the world market instantly world wide so that you can make a connection to do business;

providing reliable and efficient services that can serve the needs of a whole country or any organization.

providing the power of networking with like minded people in an economical fashion helps the public and every single member to benefit.

providing complete setup, concepts, ideas, design, assistance, telephone technical support, video training and education and more.

ICIWorld originally started out of the concept of a CCIM Commercial Real Estate Marketing Session back in 1992 with an on line bulletin board system (CIBBS) and the first real estate information service on the Internet in 1994. There could be fifty brokers, salespeople, buyers, sellers, developers in one room where we would each stand up and state one Have or one Want. It was tough to write them all down and keep track. With the advent of the Internet, we designed this service to keep track of Haves and Wants.
The service has grown world wide to over $1 Trillion of Buyers and over $8 Billion of properties for sale and for lease, over 26,000 Haves and Wants and reports sales regularly although there is no requirement to report sales. And thanks to the members who support the service and also who were on the cutting edge of technology to make things work. There are other good services too for the marketing of industrial, commercial and investment real estate. We simply suggest it is a good idea to include ICIWorld in your marketing plans in order to achieve the highest and best price and terms on behalf of your clients otherwise you can not be sure you have done the best job for them and you can easily miss out doing a deal and not realize it. See testimonials. See statistics.
ICIWorld has over 60,000 links on the Internet so it is easily found. That helps people reach you . . . if you have your information placed and up to date! It simply makes it easier for people to find you and you to find them.
And remember there are over 2 Billion people using the Internet. We have developed this service to work with you and the real estate industry to grow and serve every area in the world no matter where you are located. Gary Nusca, CCIM